Mobile payment widely embraced in China
Share - WeChat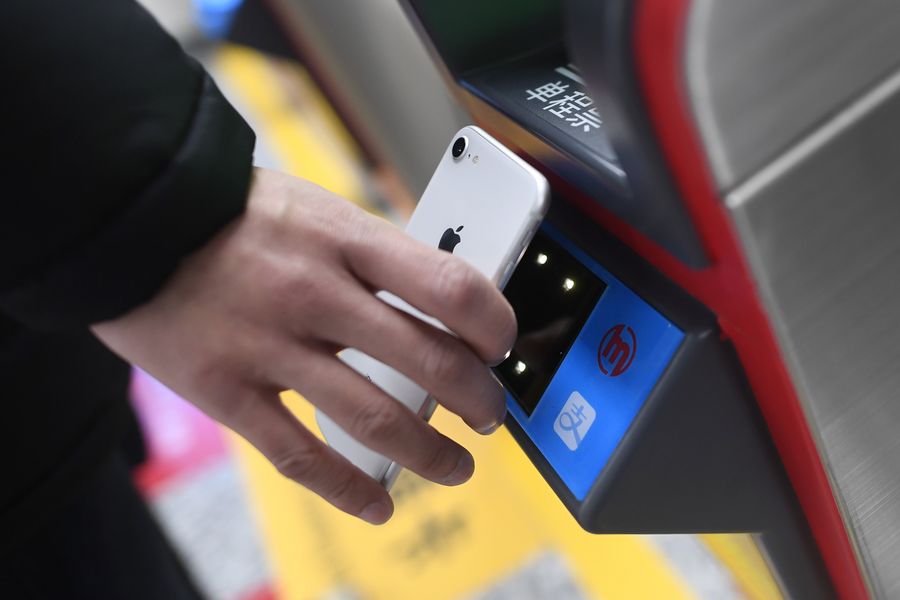 Mobile payment has been embraced by most Chinese people, becoming a major payment method for consumers in daily life, a survey report showed.
Last year, 74 percent of respondents used mobile payment every day, up 4.4 percentage points from a year earlier. Among mobile payment, scanning QR codes was the most commonly used method, accounting for 95.2 percent and up 2.6 percentage points from 2019.
The findings in the report are based on a survey of more than 50,000 respondents conducted by the Payment & Clearing Association of China.
The survey found mobile payment is mainly used in daily activities such as shopping, catering, public transportation, money transfer, entertainment, as well as investment and wealth management. Last year, mobile payment also saw a rapid increase in education and healthcare.
People with a monthly salary of 5,000-10,000 yuan were the most active users of mobile payment, accounting for 36.2 percent, followed by those earning 3,000-5,000 yuan (33.3 percent).
The number of mobile payment users aged between 31 and 40 accounted for 33.9 percent, up 3.1 percentage points from a year earlier, while the share of people aged above 50 years fell 3.7 percentage points. The digital divide in the payment field faced by seniors should receive more attention, said the association.
The survey also said there were more male users (60.4 percent) than female users (39.6 percent) of mobile payment, and users with undergraduate degrees or below represented the majority in the mobile payment landscape.
Users mostly live in regions with concentrated populations such as eastern China (26.7 percent), northern China (26.3 percent) and southern China (21.1 percent).
Mobile payment continued to comprise small amounts in each deal, with single payment amounts below 100 yuan accounting for 38.4 percent of the total. Debit cards, third-party account payments and credit cards were the top three choices for mobile payment users.
Last year, security concerns during mobile payment mainly focused on personal information leakages, fake QR codes, and account numbers stolen by cybercriminals. Among them, the proportion for the scanning of fake QR codes reached 69.7 percent, up 3.3 percentage points from 2019.