SHCAT to roar back to life in 2021
Share - WeChat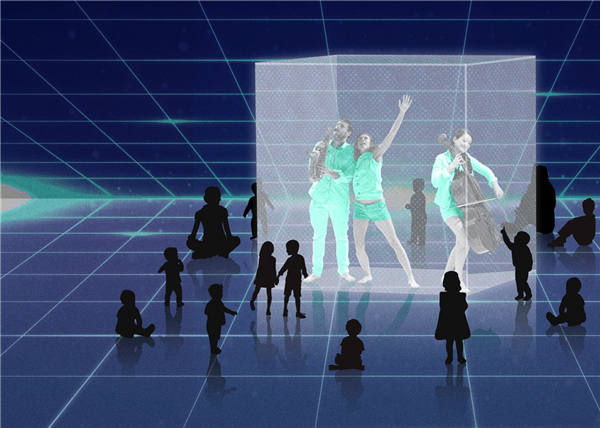 The Shanghai Children's Art Theater plans to present 31 productions this year, which marks its seventh performance season, the theater announced on Jan 5.
According to Liang Xiaoxia, general manager of the theater, the pandemic had brought stern challenges to SHCAT in 2020, with occupancy rates dropping from 90 to 53 percent. The theater, which was forced to close for the first few months of 2020, only managed to hold a third of the number of shows it did in 2019.
Determined to keep audiences engaged and the theater experience alive, SHCAT has adopted new measures and gone online. Last week, the theater presented a New Year concert by Italian children's choir Piccolo Coro dell'Antoniano via high-fidelity visual transmission and holographic visual projection, the first time it has used such a medium.
The children's choir had performed New Year's concerts at SHCAT for the past five years but failed to do so this year because of COVID-19.
"It was a heartwarming experience," says Geng Yan, who viewed the concert with her 7-year-old daughter. "We attended the Antoniano concert for the first time two years ago before deciding to make it our usual New Year celebration.
"This year my daughter joined the choir in school, and my husband rushed to buy the tickets as soon as the concert was announced. We had an unforgettable experience and watched the show with tears and smiles, waving light-sticks with hundreds of other audience members."
The Antoniano concerts livestreamed on Youku.com were watched more than 400,000 times. This year, SHCAT will continue its collaboration with Youku, a leading video-sharing platform in China, and share more content with the public, Liang says.
She also says the use of new technologies will enable more international productions to be presented in Shanghai despite the pandemic and travel bans. One show that will be presented via augmented reality is Beatles for Babies in a Crystal Box, an interactive production for children ages 1 to 3. This production by La Petita Malumaluga from Spain combines dance, music and visual arts to provide an immersive and interactive experience to babies, toddlers and their families.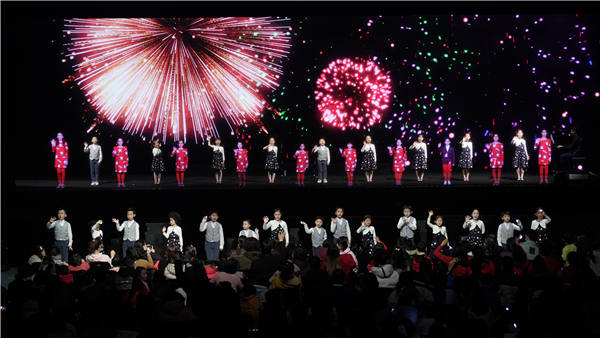 Since its establishment eight years ago, SHCAT has constantly introduced outstanding children's theater and music productions to Shanghai, building partnerships with many international theater groups. This year, SHCAT has signed memorandums of understanding with more than 20 international productions, which will be performed in Shanghai as long as the situation permits, Liang says.
SHCAT has also collaborated with international companies and created Chinese productions of many outstanding foreign projects. The Chinese adaptation of La Luna, originally created by Cynthia Miranda and Daniel Garcia from Spain, will make its debut performance in Macao in April. This will be the first production from SHCAT to tour outside the Chinese mainland, where it has had more than 170 shows.
In October, the Chinese versions of La Luna and Invisibles, another play by the same creators from Spain, will land on the stage of the National Center for the Performing Arts in Beijing.
SHCAT has also worked with the Bamboozle Theatre Company from the United Kingdom to adapt their creations for children with special needs, such as Down to Earth and Storm, into Chinese.
A primary mission of the SHCAT is to introduce children to the beauty of Chinese culture, Liang says. The theater has created two series of shows: Baby Loves Chinese Culture features folk songs and dance from the 56 ethnic groups of China, while Baby Loves Chinese Opera features colorful folk operas from all over the country.
This year, a new series will be added to this initiative to feature the intangible cultural heritage in China. First to land in the theaters will be the traditional festive lion dance from Guangdong. During the upcoming Lunar New Year celebrations, the Quanzhou Puppet Troupe will bring its traditional puppet art to Shanghai.