Duty-free sales put Hainan on high wave of growth
Share - WeChat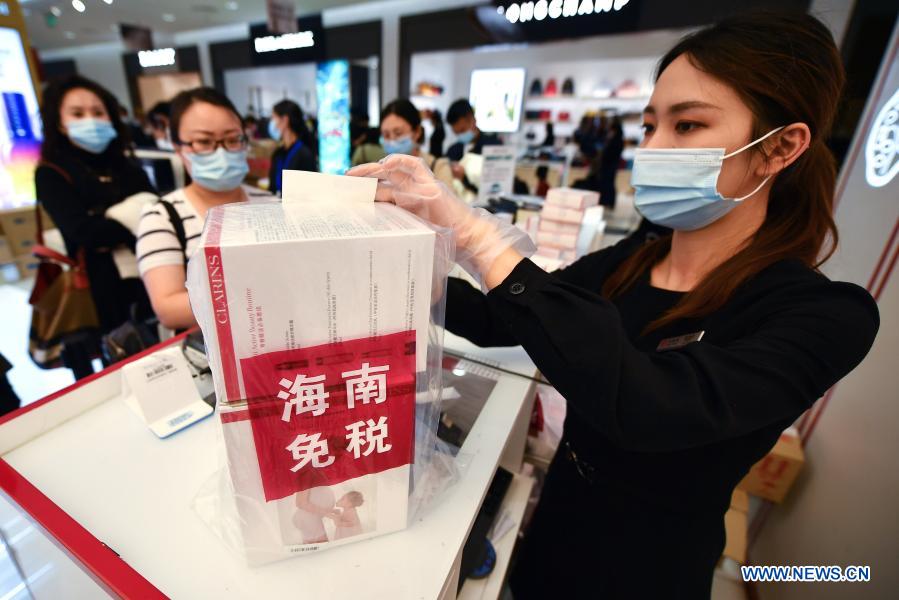 Duty-free sales in China's island province of Hainan maintained a rapid growth, becoming a new driver for the province's consumption growth, chinanews.com reported.
Over the past three years, Hainan has seen rapid growth in duty-free sales, Peng Wei, deputy director of the Hainan Provincial Commerce Department, said at a news conference Wednesday. Especially since the implementation of the new policy from July 1, 2020, duty-free sales have experienced a significant increase.
Last year, duty-free sales in Hainan reached 32.74 billion yuan ($5.06 billion), an increase of 127 percent year-on-year, accounting for more than 16 percent of the province's retail sales. Driven by the new policy, Hainan's retail sales also registered two-digit growth since July.
At present, the structure of Hainan's duty-free consumption is optimizing, which has expended from cosmetics to watches, jewelry, clothing and bags, Peng said.
Between July 1 and December 31, sales of cosmetics rose by 1.4-fold to 10.53 billion yuan, accounting for 52 percent of the total; sales of watches and jewelry grew by 3.4-fold to 4.89 billion yuan, accounting for 24 percent of the total, sales of clothing and bags increased by 1.7-fold to 3.78 billion yuan, accounting for 19 percent of the total.
Newly-added alcohol and electronic products have also become popular among consumers, with total sales exceeding 540 million yuan during the same period.
Offshore duty-free sales changed the structure of imports in Hainan, Peng said, adding that the import of duty-free products has becoming a new driver for foreign trade. Previously, Hainan mainly imported oils and airplanes.
During the first 11 months of last year, imports of duty-free products rose 96.5 percent year-on-year to 21.09 billion yuan, accounting for 36.77 percent of total imports.
In the future, Hainan will make adjustment in the mode of pickup of duty-free products, providing more comfortable and convenient shopping experience, Peng added.
From July 1, 2020, Hainan increased its annual tax-free shopping quota from 30,000 yuan to 100,000 yuan per person. The categories of duty-free goods have been expanded from 38 to 45, with some electronic products such as mobile phones and laptops added to the list.