Spain vaccinating 67,000 a day against coronavirus: minister
Share - WeChat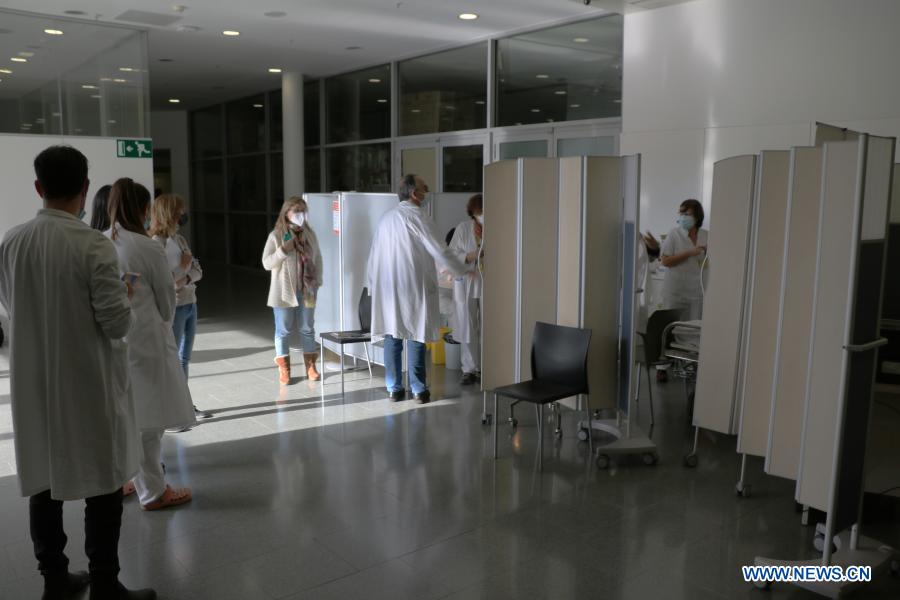 MADRID -- Spain's Health Minister Salvador Illa said on Wednesday that the country is currently vaccinating around 67,000 people a day against coronavirus.
He made the remarks at a video conference with his counterparts from other European Union (EU) member states, who shared experiences of their respective vaccination processes.
Illa said that Spain aims to start to administer the second dose of the Pfizer-BioNTech vaccine on Jan. 18 and that this Wednesday saw the start of the distribution of the first doses of the Moderna vaccine in the country.
One of the key conclusions of Wednesday's conference was the need for coordination between central government and the regions in charge of carrying out the vaccinations.
Spain has a national vaccine registration system (REGVACU), which receives daily data from the information systems of the country's 17 autonomous communities. This information is updated daily on the Ministry of Health's official website.
The representatives of the ministry said they were satisfied with the ongoing coordination and information-sharing efforts within the EU.
On Wednesday, the Health Ministry said that Spain has registered a total of 2,176,089 coronavirus cases and 52,878 deaths since the start of the pandemic. To date, 581,638 of the 1,103,700 doses of the Pfizer vaccine received by the country have been administered.
As the world is struggling to contain the pandemic, vaccination is underway in many European countries with the already-authorized coronavirus vaccines.
Meanwhile, 236 candidate vaccines are still being developed worldwide -- 63 of them in clinical trials -- in countries including Germany, China, Russia, Britain and the United States, according to information released by the World Health Organization on Jan 12.