Symposium on online comedy show wraps up in Beijing
Share - WeChat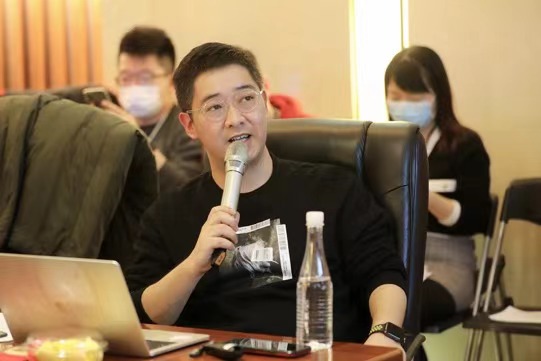 A symposium where representatives from radio-and-television-related associations, experts in mass communication and veteran media practitioners gathered to comment on the upcoming fifth season of the online comedy show Roast wrapped up in Beijing on Jan 11.
The show featuring improv and standup comedy shows, which began in early 2017, has notched up more than 8.5 billion hits on Tencent's video-streaming platform. Its popularity has also helped propel the growth of live comedy clubs across the country.
Last year, the number of standup clubs in China increased 400 percent, according to Bai Hongyu, producer of the show's fifth season.
He added that over the past three years, the show has been focusing on hot social topics, upholding cultural diversity and highlighting positive values.
Bai said that representatives involved in important cultural events last year would be invited to roast in the show's upcoming season. And the guests would be encouraged to embrace their inner selves.
Yin Hong, professor with Tsinghua University's school of journalism and communication as well as vice-president of the China Literature and Art Critics Association, said that the show creates a humorous atmosphere where people find it easier to reduce their stress. It also helps people to get a different perspective on their lives.