'Artificial sun' may make fusion a reality
Share - WeChat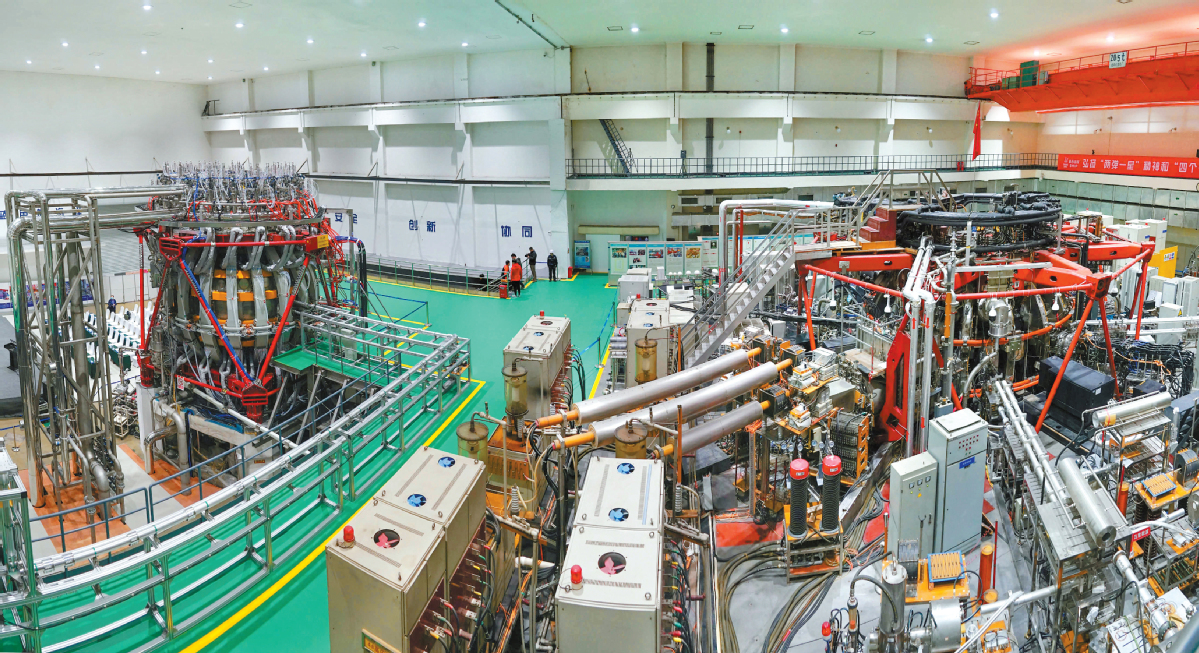 Nuclear experts in China have mastered the core technologies of third-generation nuclear reactors, while the country's nuclear sector has risen from novice to expert level, Jacobelli said.
"China is keen on developing more nuclear power projects, and even diving into the nuclear heating sector, in order to reach carbon goals more smoothly and quickly," said Wei Hanyang, a power market analyst at Bloomberg New Energy.
"So far with the existing pipeline, China has the world's largest nuclear capacity under construction, and more of the domestic technology will be adopted to satisfy the surging power demand of coastal regions, with installations likely nearing 100 gigawatts by the end of 2030," Wei said.
China's nuclear sector has been steadily moving forward with the country's independent research and manufacturing in the industry continuing to increase. China had the third largest number of nuclear power plants in the world with 48 facilities in operation and capacity of about 49.88 GW as of end-September. Nuclear makes up 2.5 percent of the country's total installed energy capacity, said the China Nuclear Energy Association.
According to a recently released white paper entitled Energy in China's New Era by the State Council Information Office, China is giving priority to non-fossil fuel energy including nuclear power, and is striving to substitute low-carbon for high-carbon energy and renewables for fossil fuels.
The country has built a number of nuclear power plants using advanced third generation technologies, and made significant breakthroughs in a number of nuclear energy technologies such as new-generation nuclear power generation and small modular reactors, it said.
So far, nuclear power units in operation are generally safe, and there have been no incidents or accidents of level 2 or above on the International Nuclear and Radiological Event Scale, said the paper.
The focus of nuclear construction around the world is expected to shift from developed countries to developing countries, said Qiu Jiangang, deputy head of the experts committee with the CNEA.
China's installed capacity for nuclear projects under operation will reach 79 GW by 2025, with those under construction reaching 30 GW. Nuclear facilities will be more prominent in China's energy mix during the 14th Five-Year Plan (2021-25) period to further help the country reach carbon neutrality.