Shanghai underlines efficiency, quality at SOEs
Share - WeChat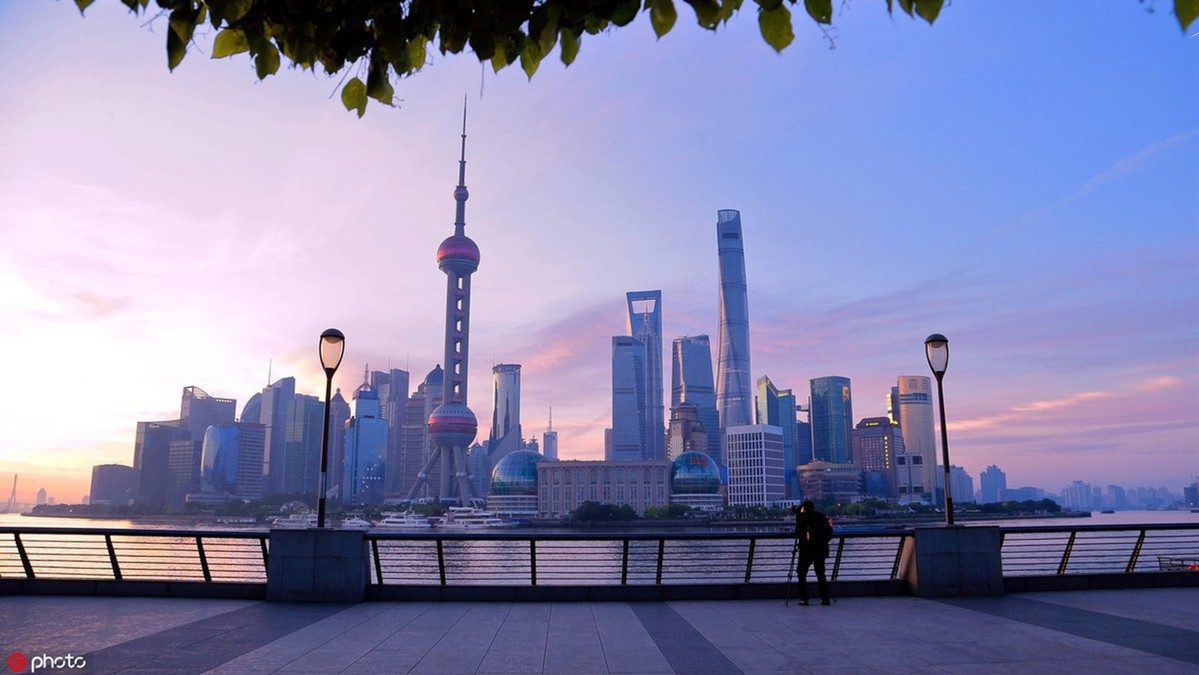 As State-owned enterprises' reform deepens, efficiency is going to be critical to quality, said Shanghai's top officials at a news conference on Thursday.
China's Central Committee for Deepening Overall Reform had reviewed and approved the three-year (2020-22) action plan for SOEs in late June. On Dec 10, Shanghai's municipal government released its own plan for local SOEs.
Reform for mixed ownership will be integral to improving SOEs' efficiency, said Dong Qin, deputy Party secretary of the State-owned Assets Supervision and Administration Commission of Shanghai Municipality.
Public SOEs in which State-owned shareholders have a higher stake are encouraged to introduce strategic investors as key active shareholders, so that the latter can take part in corporate governance.
This is defined as "secondary mixed ownership reform", said Dong.
Most of the board of directors are elected from within the SOEs at present. The stress on external directors is intended to bring more vitality to SOEs.
The long-term goal is to form more effective mechanisms legally and nurture a more efficient decision-making process within the SOEs, he said.
Over the past few years, Orient International Enterprise Ltd, a Shanghai-based trade and modern logistics company, has introduced a number of strategic investors such as Suzhou New District Hi-Tech Industrial Co Ltd.
Zhao Xiaodong, Orient's deputy general manager, said the company will introduce more strategic investors that can coordinate with the company's businesses, bring experience in industrial operations and create strategic resources.
A new plan to better utilize capital will be made within the next two years. The plan will include details on introducing strategic investors, he said.
It is important to utilize State-owned capital efficiently. Toward that end, the level of securitized State-owned capital should be further raised, said Dong.
So, SOEs that are fully engaged in a competitive market and financial services companies will be encouraged to go public at the group level or have their core businesses spun off into listed companies via initial public offerings.
Information in the public domain shows that about two-thirds of such companies have been listed while remaining as groups of firms or have seen their core businesses spun off into separate listed companies.
Shanghai's three-year plan has recognized that improved innovation capabilities are also crucial to improving SOEs' efficiency.
It identified certain sectors like integrated circuits, biomedicine, artificial intelligence and smart cities wherein major reforms and promotions will be undertaken.
A number of technologically innovative companies that already address the country's strategies and have earned market recognition should be further nurtured.
It also set a goal that at least 10 such companies should be encouraged to list on the STAR Market of the Shanghai Stock Exchange in the next three years.
Miao Qixin, vice-president of Shenergy Group, said the company will continue to team up with privately owned enterprises to develop hydrogen energy and third-party environmental protection, which is part of the company's efforts to develop strategic emerging industries.
There are 87 State-controlled listed companies in Shanghai whose total market value reached 2.77 trillion yuan ($489 billion) at the end of last year. About 75 percent of them now boast mixed ownership.