Workers unite during demanding year
By ZHANG XIAOMIN in Dalian, Liaoning, CANG WEI in Nanjing, ZHOU WENTING in Shanghai,CANG WEI,ZHOU WENTING and ZHAO RUIXUE in Jinan | China Daily | Updated: 2021-01-08 08:59





Share - WeChat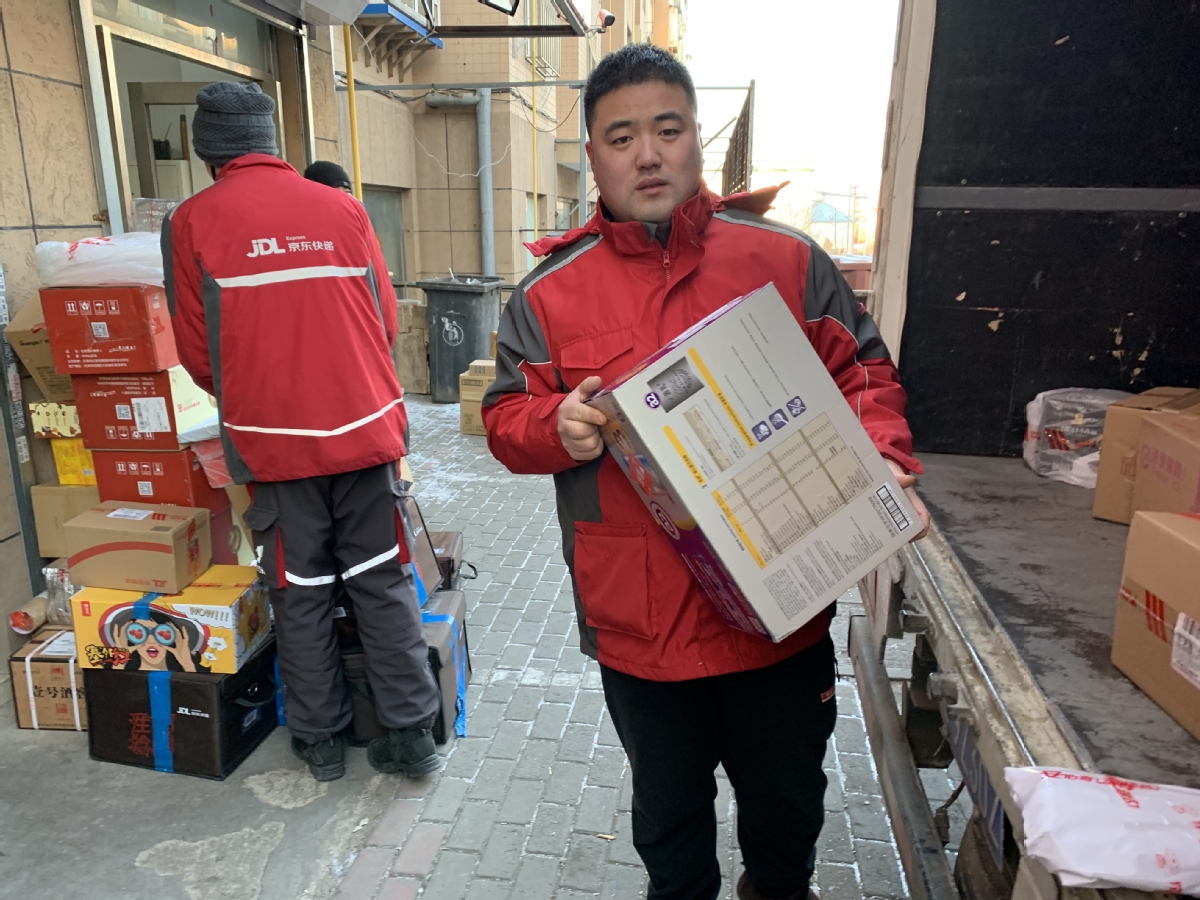 Positive attitudes shown in face of adversity
Editors' note: Four employees-an express delivery worker, a water delivery man, an information technology engineer and a high school teacher-tell of their experiences in the past year and their hopes for the new one.
Express delivery worker Li Wei longs to give his 6-year-old daughter a cuddle every day. Although they live in the same city, he hasn't seen her for more than one month.
Li, 31, is a courier and manager at major delivery company JD Logistics' station in Ganjingzi district of Dalian, Liaoning province.
On Dec 15, four local dock workers handling imported cold-chain food were identified as asymptomatic carriers of COVID-19. As of Monday, the port city had reported 50 confirmed cases of the disease and 31 asymptomatic infections.
Li said: "Even when we are not so busy, I choose not to go home. As couriers, we're exposed to different environments every day, and I don't want to put my family at risk."
With more residents becoming used to online shopping, the delivery station, which has 24 couriers, has been handling a rising number of items.
On Jan 2, it handled and delivered 3,600 packages, with several employees working until 11 pm.
This is the third time in the past 12 months that Li's life has been disrupted by the pandemic.
He was planning to take his daughter to learn skiing during the Spring Festival holiday, but these plans were halted when the outbreak emerged.
In July, after months of hard work, he was looking forward to spending more time with his family, but a new confirmed case of COVID-19 was reported in Dalian that month.
Aware that the district government was looking for service providers to transport epidemic prevention and control materials to a medium-risk area, Li reported to the company and was given approval to dispatch a van and a driver to carry out this work.
He said that during the next month staff members worked day and night to guarantee on-time delivery of epidemic prevention and control materials.
One day in late July, several couriers worked late into the night to unload such materials, including more than 2,000 suits of protective clothing.
"I was very impressed that everyone at the temporary loading and unloading point-civil servants, community workers and volunteers-gave us a hand," Li said.
In the following days, people from various backgrounds also helped one another, with some becoming friends through WeChat.
"During that time, the bonds between myself and my colleagues deepened," Li said, adding that some employees who were still commuting between home and work always shared food they had prepared with those who stayed in the office.
"Last year was really hard, but we're more optimistic about the future," Li said.