Guizhou nurses big data ambitions
Share - WeChat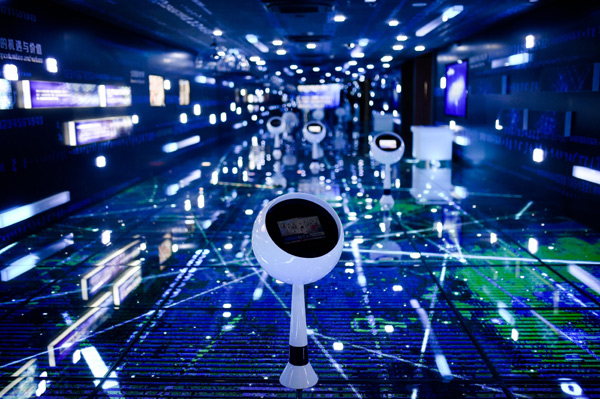 Southwest China's Guizhou province is intensifying its big data industry drive through the establishment of a new tech company based on Huawei's core Kunpeng processor.
The new company, Guizhou Yunshang Kunpeng Technology Co Ltd, will manufacture hardware based on Kunpeng technologies.
"Production capacity over the next few years of the new company will hit 1 million units, which will drive industrial output of several hundred billion yuan," said Li Xinyu, chairman of TalkWeb, Huawei's smart hardware producer.
Li told China Daily that the first batch of servers is expected to roll off the assembly line in March.
Industry insiders said the new firm is significant for Guizhou, not only due to the production of Kunpeng hardware, but also because it will form an ecosystem related to Kunpeng industries spanning infrastructure to applications.
"Developing Kunpeng's industrial ecosystem is the biggest new opportunity and the best vision for Guizhou to develop big data. It will be a key platform for Guizhou to boost its technological prowess," said Ma Ningyu, head of the province's big data bureau.
Guizhou aims to build itself into one of the largest big data clusters globally over the next few years and spur a new wave of growth in the face of the COVID-19 pandemic. Guian New Area, a national-level new urban area in Guizhou, plans to create a hub of 12 mega data centers and 4 million servers with a fixed-asset investment of over 40 billion yuan ($5.6 billion) by 2025.
"As the COVID-19 pandemic comes under better control in the country, Guiyang and Guian New Area will continue to leverage the digital economy to offer important engines for the upgrade and transformation of traditional industries," said Zhang Jibing, deputy director of the Guian New Area Administrative Committee.
"Guiyang and Guian New Area have unique advantages and conditions for the development of big data and have attracted many large and super large data centers to settle here. More efforts will be made to create a better environment for the development of big data in the future," Zhang said.
Nestled in a mountainous region, Guiyang and the Guian New Area provide major engines of growth for the region. The region has been transformed in the past few years into an innovation hub as major global companies such as Apple, Huawei and Alibaba Group have arrived in the area.
Last year, over 100 big data projects worth some 21.6 billion yuan were introduced to Guiyang, capital of Guizhou. The city's software and information technology revenue exceeded 16 billion yuan, which saw an increase of 14.3 percent year-on-year.
Zhao Yandi contributed to this story.