Winter cold increases energy demand, measures ensure supplies
Share - WeChat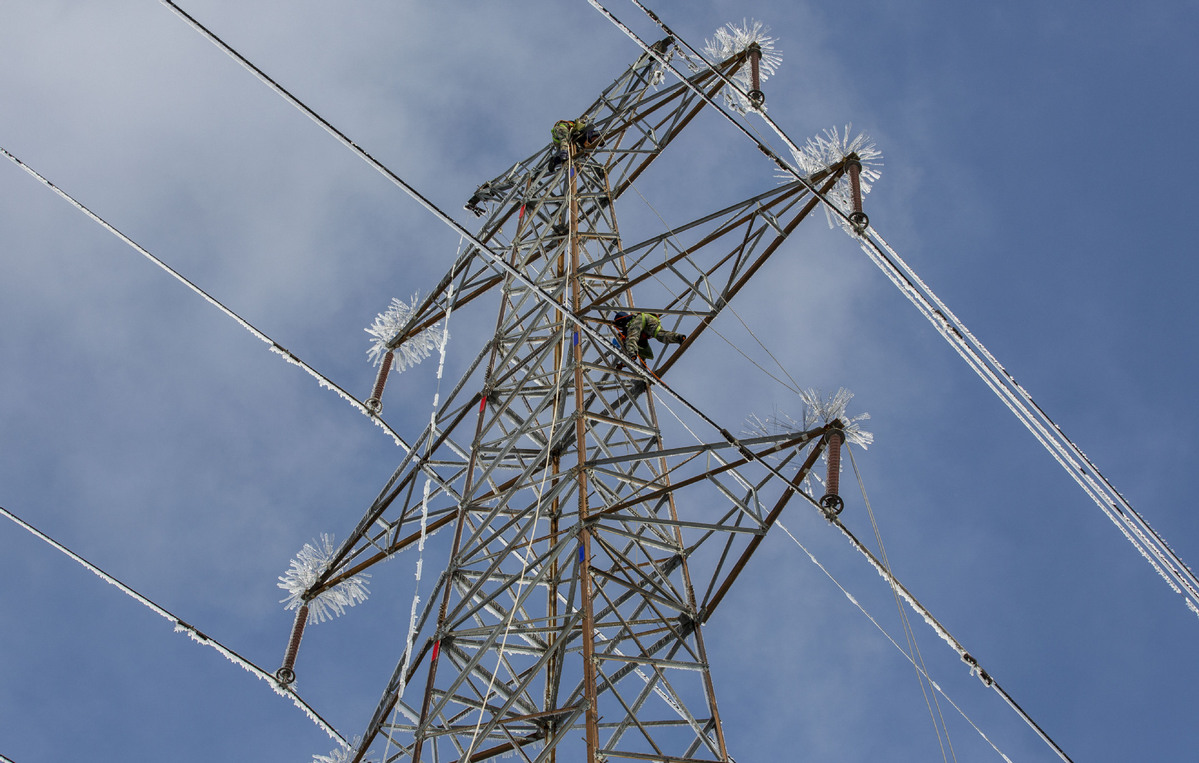 China is taking a series of key measures to ensure the supply of electricity, coal and natural gas as demand spiked amid a cold spell, the country's top economic regulator said on Wednesday.
Li Yunqing, director of the Bureau of Economic Operations Adjustment of the National Development and Reform Commission, , said the demand for electricity, coal and natural gas jumped significantly this winter due to the cold weather and stronger-than-expected factory activity expansion.
In fact, China's economy is gaining momentum despite the COVID-19 impact. The country's value-added industrial output, a key economic indicator, went up 7 percent year-on-year in November, hitting a record high in 2020, data from the National Bureau of Statistics showed.
Due to rising factory activity, as well as plunging winter temperatures, China's electricity consumption jumped more than 10 percent year-on-year in December, according to the commission.
Li said the nation is able to keep demand and supply in balance despite rising energy demand, and the commission has worked with relevant parties to secure electricity, coal and natural gas supplies.
To tackle power shortages in key regions such as Central China's Hunan and East China's Jiangxi provinces, the commission will continue to boost power supplies, increase coal storage levels in power plants and encourage off-peak electricity use for factories.
Other measures include boosting coal production, increasing the coal supply for key regions from major production areas and relieving bottlenecking in coal transportation.
According to Li, coal stockpiles at the country's power plants were adequate for more than 18 days of consumption.
When it comes to the rising natural gas consumption, Li said supply and demand in the country are generally balanced, and the commission will make a big push to secure the supply. More efforts will be made to boost imports and make emergency plans in advance.