Horizon aims to chip in with 5m-vehicle target
Share - WeChat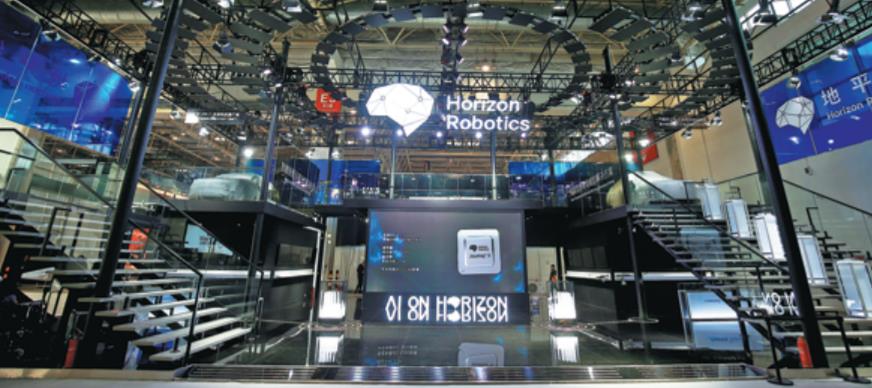 Horizon Robotics aspires to become the largest AI chipmaker for China's car market in three years, as the startup's top executive expects its automotive-grade processors to come pre-installed in at least 5 million vehicles in 2023.
Yu Kai, Horizon's founder and CEO, said the number will help the company amass a roughly 50 percent share of the Chinese market that year, beating better-known rivals Mobileye and Nvidia.
"AI chips are the engine of smart vehicles," Yu, who once led the autonomous driving unit of Baidu, China's leading search engine, told China Daily last week.
Established in 2015, Horizon is the first Chinese maker of AI chips for vehicles' autonomous driving and smart on-board functions. It outsources chip production to Taiwan Semiconductor Manufacturing Company.
The first production model with pre-installed Horizon chips was the UNI-T SUV from Changan, which hit the market in June this year.
Three months later, an electric Chery SUV followed suit, with Level 2 autonomous driving functions enabled by Horizon's Journey 2 processor.
Thanks to their popularity, over 160,000 chips are expected to be this year, Yu said. Horizon has received orders for more than 20 models from different companies.
Yu did not give the names of the companies involved, but said most Chinese carmakers are partnering with Horizon in one way or another.
Horizon has worked with Audi to develop both hardware and software to help the German carmaker receive its test license for autonomous driving on public roads in Wuxi, China, according to Reuters.
The company has joined hands with international suppliers as well, including France's Faurecia and Germany's Continental.
Yu said Horizon will launch its latest-generation chip, the Journey 5, in 2021. The new chip will feature a computing capacity 30 percent higher than Tesla's full self-driving computer.
Horizon's expertise has piqued the interest of the capital market. The company said last week that it has received $150 million as part of a financing round worth over $700 million.
The funding is led by investors including 5Y Capital, Hillhouse Capital, and Capital Today.
The round came less than two years after the company completed its $600 million Series B round, which valued the firm at $3 billion. The startup raised over $100 million in its Series A financing round, led by Intel Capital, in late 2017.
Yu said the company will go public in China in one or two years, installed in vehicles by the end of without giving details.