Human remains found near Nashville explosion site in US
Share - WeChat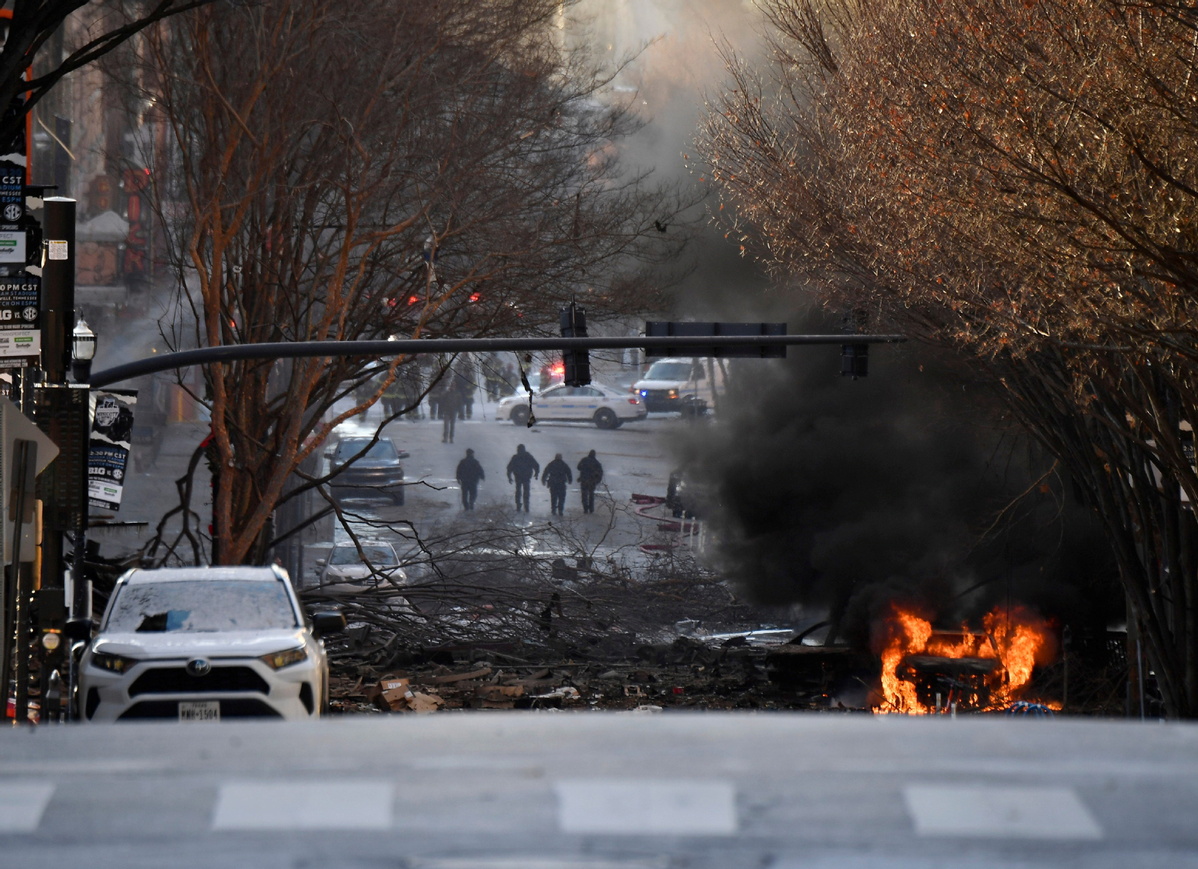 WASHINGTON -- Authorities on Friday found human remains near the site of what police believed was an intentional explosion that rocked downtown Nashville in the US state of Tennessee earlier in the day, according to multiple media reports.
It is not yet known whether the remains, now having been sent for medical examination, were related to the explosion that injured at least three people. Neither is it clear whether they belong to the suspected perpetrator or a victim.
Investigation was underway of the explosion which happened at 6:30 am CT (1230 GMT) on 2nd Avenue North linked to a vehicle, the Metro Nashville Police Department (MNPD) tweeted. "This appears to have been an intentional act."
A recorded message that indicated a bomb would explode in 15 minutes was heard coming from the recreational vehicle (RV) that exploded, MNPD Chief John Drake told a news conference.