Project to draw theater talent in second year
Share - WeChat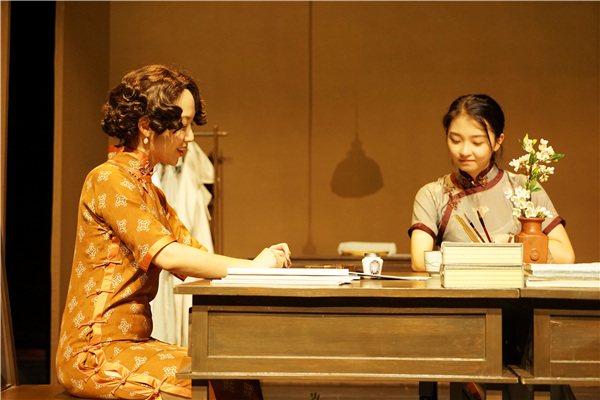 Pei Yuan, a project to train young theater talent and serve as an incubator for fresh work in the field, was launched by Beijing Culture and Arts Fund last year.
Since December 2019, the project has received 367 scripts from 342 scriptwriters, who are from 95 Chinese cities, with 92 percent of the scripts being new.
So far, five scripts have been made into shows performed onstage and another 11 are being prepared for the stage from 2021 to 2022, says Zhang Peng, director of the project and a representative of Beijing Culture and Arts Fund.
On Dec 17, the organizer shared the past year's experience of selecting scripts from the candidates, as well as calling for more scriptwriters' participation in its second year.
"A lack of young theater talent was the main reason for launching the project. We need young people who love theater and love to create it," says Zhang. "A script is like the roots of a tree, especially original scripts."
According to Ma Ge, producer of the project, 66 percent of the scriptwriters who joined in the first year are ages 25 to 35.
"Their scripts cover a diversity of genres, such as contemporary plays, traditional Chinese operas and musicals," says Ma, adding that despite the coronavirus pandemic, the project has been operated through online events, such as script-reading and workshops.
Most Popular