Fiscal deficit ratio pruning likely in 2021
Share - WeChat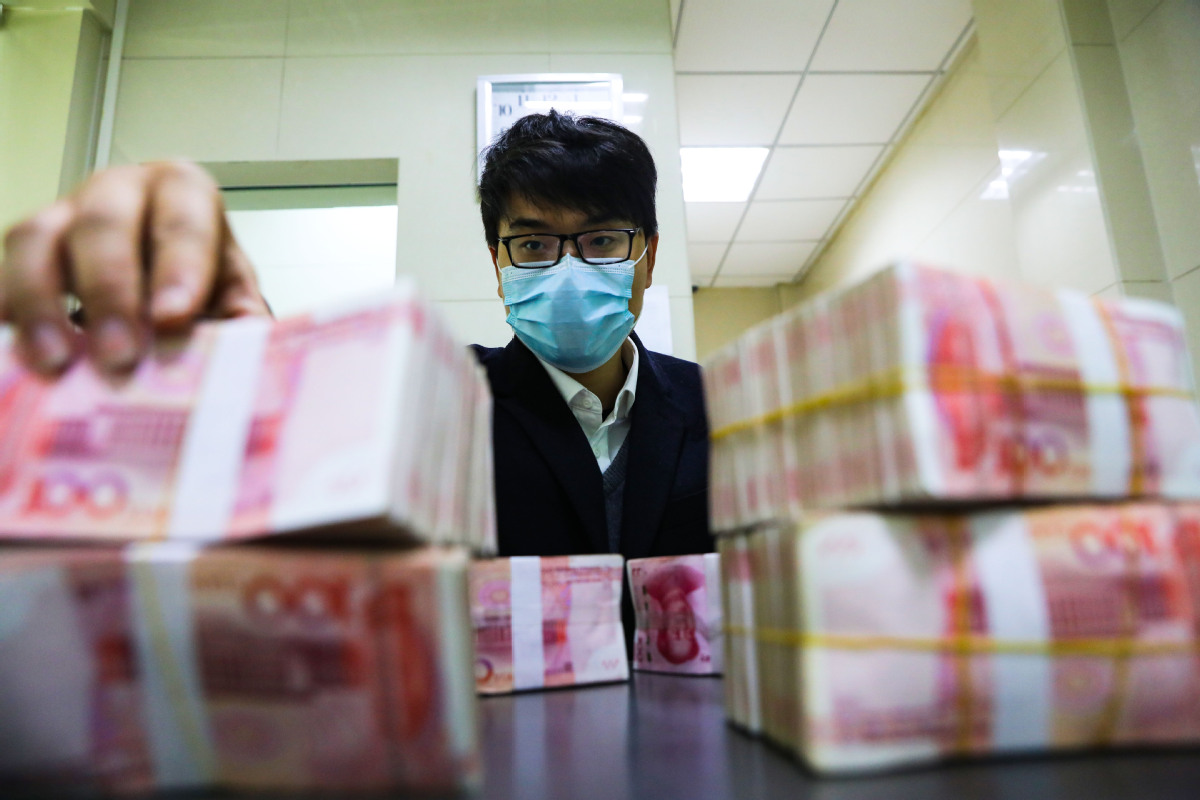 Policymakers plan reductions in local government special bond quotas
Policymakers are considering the possibility of moderately bringing down the fiscal deficit ratio and reducing the local government special bond quota in 2021, to further consolidate the sustainability of fiscal measures and bolster economic activity, experts said.
Sustainable support from fiscal measures, especially to increase government-led investment, will hinge largely on the effective budget performance, which will concentrate funds in important areas, along with taxes, fee cuts and reforms of the local government's tax system, experts said after the Central Economic Work Conference, the bellwether meeting for the formulation of economic policy, which ended on Friday in Beijing.
Wang Zecai, a researcher at the Chinese Academy of Fiscal Sciences, a think tank under the Ministry of Finance, said that policymakers are contemplating reducing the deficit-to-GDP ratio to 3 percent or less in 2021, compared with 3.6 percent for 2020, as pressure from the economic and public health crisis is expected to ease.
Fiscal policy for next year is expected to be more balanced and return to a normalized status, he said. Meanwhile, there will be space for local governments to shrink the issuance of special bonds, an instrument focusing on infrastructure construction financing, to control potential risks of local governments' contingent liabilities, he said.
In 2020, the country's top legislature approved 3.75 trillion yuan ($572.6 billion) quota of local government special bonds, and 3.55 trillion yuan of such type of bonds had been issued by the end of November, up by 67 percent compared with the same period in 2019, according to data provided by the Ministry of Finance.
More than 300 billion yuan from the special bonds have been used as capital for large projects in fields like railway, rail transit, agriculture, forestry and water conservancy, ecological and environmental protection, and nearly 84 percent of the funds were invested in transportation infrastructure, said a senior official from the finance ministry, who did not want to be named.
"We have allowed funds from the special bonds to account for 25 percent of the projects' capital base, up from 20 percent," he said. That is a measure which has helped boost government-led investment and spurred economic growth.
The annual policy meeting also vowed to improve the quality and effectiveness of proactive fiscal policy, which should be more sustainable. It also stressed that the government's spending should be maintained at a proper level, and financial support for significant and strategic projects in the nation enhanced.
Key areas include promoting technological innovation, speeding up structural adjustments of the economy, and adjusting income distribution. Local governments should defuse risks related to the "hidden debts", while the government departments need to "tighten their belts", according to a statement issued after the conference.
Lu Ting, chief economist in China with Nomura Securities, said that local government special bond quota may be decreased to 3 trillion yuan next year. "But Beijing still remains cautious and recognizes the elevated uncertainty due to the COVID-19 pandemic and the external environment."
Liu Shangxi, head of the Chinese Academy of Fiscal Sciences, said the key economic conference indicated that by sustaining a certain level of government spending, China will maintain "moderate fiscal deficit and a certain amount of debt" next year.
"But the proportion of local government debt should decrease, to ease pressure on the local authorities and reduce the difficulty of debt risk prevention and control as a whole," said Liu.
Experts also said though the tax and fee reduction policies will be maintained, the amount will be less than this year's target of 2.5 trillion yuan. In the meantime, work on taxation legislation and reforms of the local government tax income system should be improved next year.
The top-level policymakers also vowed to keep macro policies consistent, stable and sustainable, and pledged not to make any sharp shift in policies. Beijing will normalize its policy stance at a gradual pace as growth recovers to avoid any "policy cliff", said experts.