Chinese scientist contributes to key vaccine technology
Share - WeChat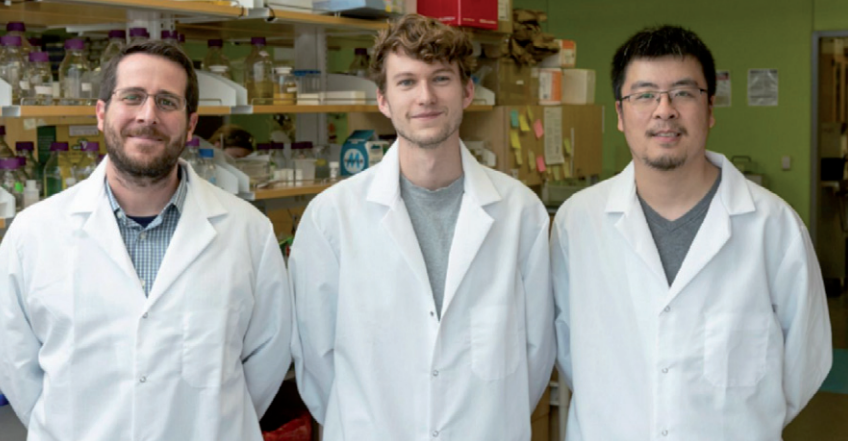 When he first found a way to stabilize the shape-shifting spike protein of a coronavirus in 2016, Wang Nianshuang, then a postdoctoral researcher, and his collaborators had a hard time finding a journal willing to publish the results.
"The paper was rejected by five top scientific journals, and when it was finally published, one year had already passed," Wang, 34, told China Daily recently from his home in New Haven, Connecticut.
However, that rejected research became a key component in engineering effective COVID-19 vaccines produced by US biotech firm Moderna and US pharmaceutical giant Pfizer and its German development partner BioNTech. The technology is also being used by Johnson & Johnson, Novavax, CureVac and Translare Bio.
"Nianshuang has made an incredible impact on the race to develop COVID-19 vaccines, and his groundbreaking research will help to save many lives," said Dr Jason McLellan, a leading molecular biologist at the University of Texas at Austin, who supervised Wang's research from 2014 until August 2020, when Wang joined Regeneron Pharmaceuticals as a scientist.
That his research would play such an important role in humanity's efforts to fight the global pandemic was beyond his imagination, said Wang.
"I knew my research was meaningful in the sense that it could help to deal with the threat to public health from coronavirus, but never in my wildest dreams could I imagine it'd be on such a large scale. I am still a little dazed from all of this," Wang said.
Growing up a farmer's son in a rural part of East China's Shandong province, Wang discovered that he might have some "special talent" in biology.
After finishing his undergraduate study in biology at Ocean University of China, Wang was admitted to the PhD program at China's renowned Tsinghua University in 2009, on recommendation without exams because of his academic prowess.
When the second pathogenic coronavirus MERS-CoV (Middle East respiratory syndrome coronavirus) emerged in 2012, Wang and his adviser, Wang Xinquan, associate dean at the School of Life Sciences at Tsinghua, became interested in studying it.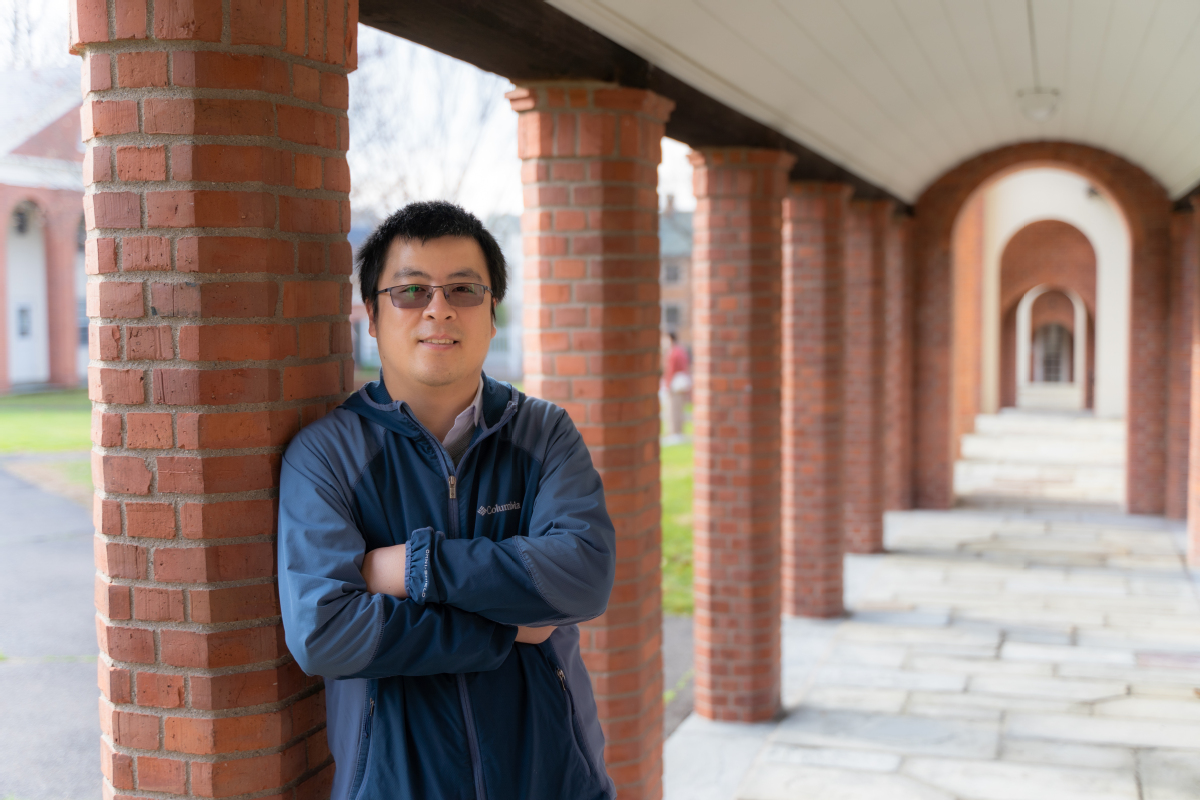 "Coronavirus seemed to pop up every 10 years, first with the appearance of SARS (severe acute respiratory syndrome) in 2003. I felt then that coronavirus would become a serious threat to global public health one day, and such research would have very practical application," Wang said.
In 40 days, Wang determined that the structure of the MERS-CoV S protein bound to human receptor DPP4 (dipeptidyl peptidase 4), illustrating how a virus uses the "key" to open the "lock" on human cells.
Later, collaborating with another Tsinghua professor, Zhang Linqi, and his lab, Wang and his colleagues identified two promising human neutralizing monoclonal antibodies — the first two in the world — capable of blocking MERS infection. They had hoped to develop an effective MERS treatment from that.
In 2014, with the intent to continue coronavirus research, Wang joined McLellan's lab as a postdoctoral researcher first at Dartmouth College and later at the University of Texas at Austin, following McLellan.
At that time, McLellan's lab was working with Barney Graham, deputy director at the National Institutes of Health's Vaccine Research Center, to develop vaccines targeting emerging coronaviruses, including SARS and MERS. To achieve that, first they had to find a way to stabilize the virus' shape-shifting spike protein.
McLellan gave the task to his only postdoctoral researcher in his lab at the time, which took Wang about two years to complete.
The process was meticulous and painstaking. All traditional methods that had been successfully used for other virus proteins failed to work for the MERS-CoV spike.
"It's a big challenge because the end result was an unknown. Sometimes I'd get very discouraged when nothing was achieved after a month or weeks of efforts. However, the belief in the importance of this research kept me going," Wang said.
"Nianshuang is a tremendous scientist who works incredibly hard in the laboratory," McLellan told China Daily. "There was a lot of trial and error, but Nianshuang never gave up."
It was not until Wang turned to another coronavirus, HKU1, in collaboration with Graham's lab, that things started to improve. The HKU1 spike is a relatively more stable protein. The high-resolution cryo-EM structure of the HKU1 spike was soon determined in Andrew Ward's lab at the Scripps Research Institute, which provided an ideal template for Wang to generate his designs.
Wang further experimented with more than 100 different mutations and finally identified two genetic mutations capable of stabilizing the spikes.
"The technical aspect is complicated. To illustrate it simply, I used mutation design, as if inserting a steel structure to fix the protein in its active state, so that it won't change its shape," explained Wang.
This means that Wang had identified a universal method of stabilizing coronavirus spikes in their prefusion conformation, and all that was needed to engineer new spikes was the sequence of the spike protein, McLellan said.
"This could work for a lot of different coronaviruses, including the ones yet to emerge in the future," Wang said.
"After it's injected into the human body, it would remain active to stimulate the immune system on a continuous basis, leading to a stronger antibody response." Wang explained of vaccines based on such technology. "This also marks the first structure-based vaccine design for coronavirus in history."
It took a year before the manuscript was published in 2017.
"At that time, MERS had virtually disappeared, and the journal editors and reviewers didn't think the related research could be significant, short of an immediate practical application," Wang said.
That experience discouraged Wang for a while. However, the research was evaluated, confirmed and implemented by other labs, with high-profile papers published. "In the end, we got good recognition in this small circle of coronavirus research," he said.
When the COVID-19 outbreak arrived, McLellan and his team immediately realized that they were well prepared and should react as soon as possible.
"Once the spike sequence was made available by Chinese researchers on January 10, we had the SARS-CoV-2 stabilized spike variant designed within minutes," McLellan said.
Together with another graduate student, Daniel Wrapp at UT-Austin, "Nianshuang then worked relentlessly for 10 days to clone the stabilized spike gene so that we could produce the protein in our lab for structural studies," McLellan continued.
The research paper describing the first structure of the SARS-CoV-2 spike was submitted to Science magazine, which expedited its peer review process and published the paper in nine days.
McLellan said the manuscript has been cited almost 3,000 times, according to Google Scholar. "Importantly, four of the leading COVID-19 vaccines, including the mRNA vaccines from Pfizer-BioNTech and Moderna, use the two-proline-stabilized spike protein," he said.
Now both vaccines are being distributed across the country. The first recipients of the vaccines will be the front-line healthcare professionals and the most vulnerable in the population.
"Sometimes I still feel like I am in a dream. I never dreamed that my work could play such an important role in a global pandemic. The sheer scale is staggering," Wang said.
Wang's PhD adviser Wang Xinquan at Tsinghua told China Daily that Wang Nianshuang's achievement illustrates the importance of continuous basic research.
"Wang was the first student to research coronavirus in my lab. After joining Jason's lab in the US, he continued to focus on coronavirus. He has done this for seven years, and the accumulation of knowledge certainly has helped him to achieve such great results.
"I am very happy for and proud of him that his discovery is successfully applied to engineer COVID-19 vaccines. I believe Tsinghua has provided him a solid foundation of scientific training," he said.
As a Chinese scientist working in the US, Wang said he could not help but notice the deterioration of US-China relations and its impact on research.
"I sincerely hope that politics will not interfere with science research that much, because science research should be shared by and benefit all mankind. The exchanges between China and the US have decreased dramatically since the outbreak of COVID-19, a phenomenon many American scientists don't wish to see. I hope the situation will improve and we can work together to deal with our common threat, the novel coronavirus," Wang said.