Time to reclaim authenticity of tai chi
Share - WeChat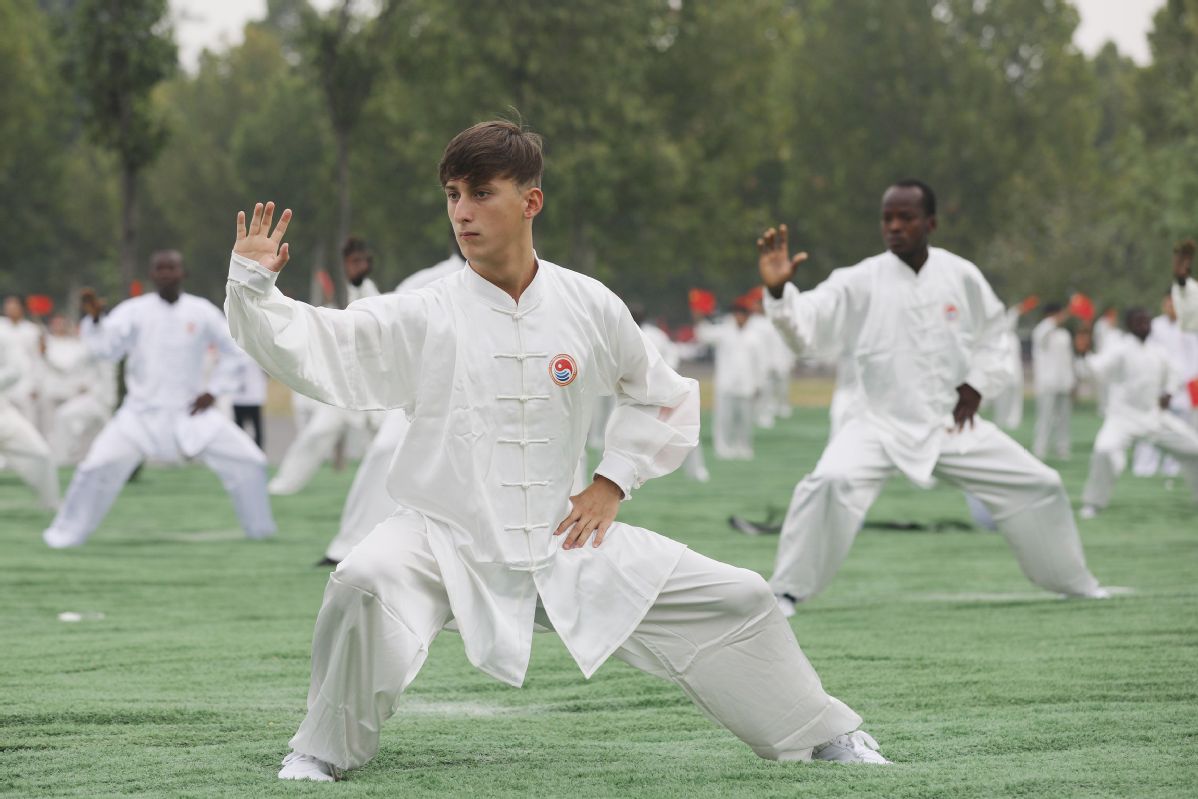 On Thursday, tai chi was added to UNESCO's list of intangible cultural heritage.
That should prompt China to not only pay more attention to protecting the traditional Chinese martial art but also strengthen its regulation of the tai chi "business".
It is no secret that some so-called tai chi masters deliberately mystify it, turning tai chi into a cash cow. They usually take advantage of social networking sites, packaging themselves as direct descents of certain tai chi masters.
Unlike paper cutting or local opera that now exist as small niche arts, tai chi is a traditional Chinese martial art as well as a popular form of exercise.
In fact, it has lost its capacity for actual combat, and it has become a keep-fit exercise that stresses the balance of yin and yang and the attainment of inner peace.
I scored highest in my class in the tai chi exam for the PE class in college not because I did the movements the best, but because I was the slowest doing them. The PE teacher later said "you demonstrate the 'aura' of tai chi". But the truth is, I had forgotten the movements and had to follow those in front of me.
Real tai chi masters should always be reserved, humble and generous. But many masters active on social media and in the tai chi business circle are arrogant, domineering and snobbish.
That tai chi has acquired the recognition from UNESCO will unavoidably give a shot in the arm to these masters, as well as their potential followers, and it is almost predictable that some will portray themselves as inheritors of this intangible cultural heritage of the world.
The administrative departments of both martial arts and sports should take the opportunity to work with the country's cultural heritage protection departments to recognize the authentic tai chi inheritors and masters, as they do for other intangible cultural heritages, and eliminate various kinds of pseudo martial arts associations and organizations that provide a stage for fake tai chi masters.
The internet administrative departments, internet companies and market regulatory authorities also have their parts to play in the process so that the tai chi parasites will have to look for a new way to make a living.
Most Viewed in 24 Hours
China Views