Auction houses embrace digital era
Share - WeChat Auction houses have been forced to rethink their strategies because lockdowns from the novel coronavirus pandemic caused the postponement of sales events and clients were no longer allowed inside bidding rooms due to social distancing measures.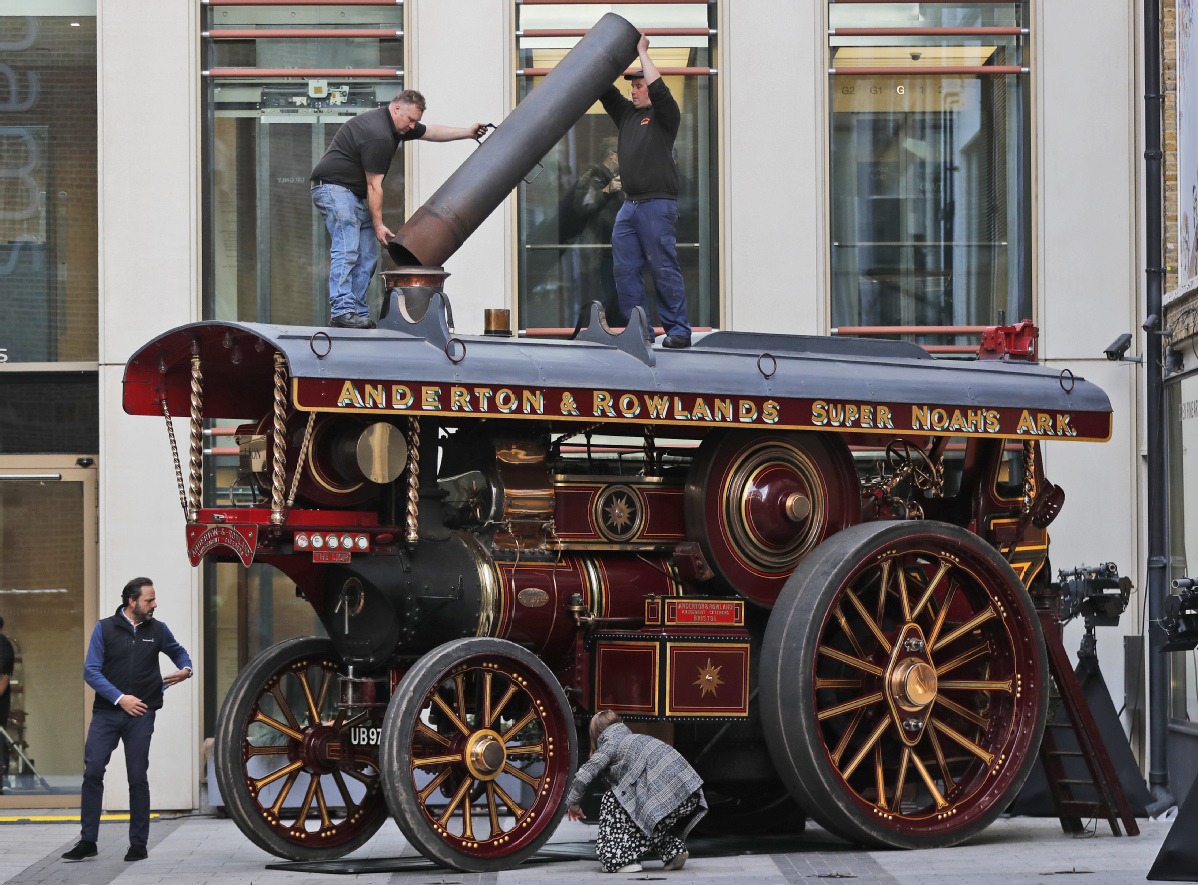 Companies worldwide have turned to technology and online sales to help maintain contact with customers and endure the impact of the disease.
Leading auction house Bonhams quickly implemented and adapted to new technologies.
Patrick Masson, managing director of Bonhams for UK and Europe, explained the technological changes at Bonhams made over the past six months were already in the pipeline and the pandemic "merely accelerated the process".
"When our clients found they were unable to attend viewings and sales in person, they eagerly embraced our technological tools. For Bonhams, the digital experience is now also in the forefront for clients wishing to consign (sell) their art and collectibles. Through our website, clients can upload images of their items and send them to the Bonhams office nearest to them. So, while Bonhams is an international auction house, the experience is also local," Masson said.
In the early stages of the pandemic, Bonhams were faced with the challenge of holding a sale while Europe went into lockdowns.
"We knew our clients were eager to participate in auctions. They were browsing the online catalogs and asking for condition reports. So, our technology team put new arrangements in place to support it,"Masson said.
On May 1, Bonhams held its first livestream sale of Native American Art. "The format has now become well-established. The auction takes place with an auctioneer on the rostrum as usual, but bidding is done remotely by phone, over the internet or by leaving advanced bids. The main difference for bidders was, of course, that they were not able to be physically present. In the summer, neither were the auction house staff, they were all over the globe. With the aid of technology, they were able to handle phone bids that were redirected to their homes, and participate in real time in the auction," Masson said.
Various methods
Auction houses are now using various methods to keep their clients engaged.
Colin Sheaf, head of Asian Art at Bonhams, said during the November Chinese sales their Chinese clients were bidding though the Bonhams app.
"People have somehow very quickly acquired this confidence in the world of Chinese art, because it is already so established in China, thanks to Alibaba and the whole new generation of online retail entrepreneurs on the Chinese mainland," Sheaf said.
The new normal also reflects the shift in consumer behavior, with Bonhams attracting a younger tech-savvy generation who would otherwise be put off by visiting an auction sales room in person.
Bonhams saw online registrations rise 42 percent year-on-year, highlighting the draw and attraction of the new demographic.
"Our clients were ready to take the leap into the online world, and are comfortable to bid on high-value items they may not have physically seen," Masson said. "In addition to condition reports and buyer trust in (the) auction house's reputation, enhanced digital photography and 3-D videos have been helpful for buyers to gain comfort with the online format."
With technology and digital platforms propelling auction houses forward, it is likely these innovations are here to stay.
"I think we have already noticed a change in structure of the auction calendar. In my opinion, the days of very long 600-lot sales are numbered, and running shorter and more frequent sales is the future for those sales where a high online participation is expected," Masson said.
"We are also mindful of our carbon footprint. With one or two exceptions, we have reduced the amount of physical catalogs for the past four months. They are now mainly only available online."