Chinese biotech firm BeiGene's plans move into high gear
Share - WeChat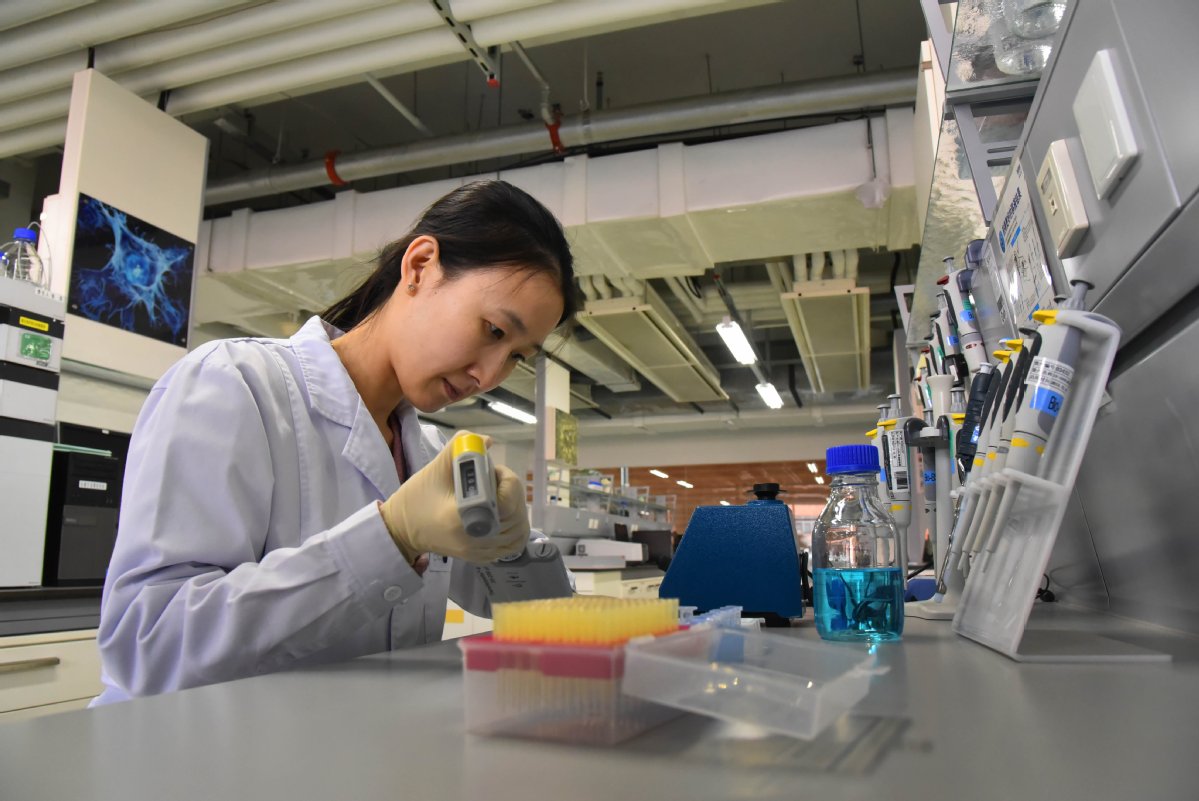 Construction of the third plant of BeiGene Ltd, a Chinese biotechnology company, along with the completion of its second plant in Guangzhou, the capital of Guangdong province, will help boost the company's production capacity and upgrade its manufacturing technique, according to a senior executive.
BeiGene announced construction of the third plant and completion of its second one in its biopharmaceutical manufacturing base in Guangzhou on Wednesday.
"The second and third plants will enable us to produce verified biopharmaceutical products, helping us reduce production cost and increase efficiency," said Michael Garvey, vice-president of BeiGene.
After the completion of its second plant, BeiGene's manufacturing base in Guangzhou has a production capacity of 24,000 liters of biopharmaceuticals, according to the company sources.
The base will become one of the largest domestic biopharmaceutical manufacturing hubs, as its production capacity is expected to increase to 64,000 liters, following the completion of its third plant.
"Advanced facilities, along with introduction of artificial intelligence and automation techniques, helped us to develop innovative biopharmaceutical products, which are already witnessing high demand both on the Chinese and global markets," said Garvey.
Founded in Beijing in 2010 as a biotechnology company, BeiGene completed construction of a small molecule manufacturing facility in Suzhou of Jiangsu province in 2016 and the initial phase of a bio-manufacturing base in Guangzhou in 2019.
The company's self-developed cancer drug, known as Brukinsa (zanubrutinib) in capsule form, was granted market access by the National Medical Products Administration in June this year.
The drug is for the treatment of adult patients with mantle cell lymphoma who have received at least one prior therapy, and also for adult patients with chronic lymphocytic leukemia or small lymphocytic lymphoma.
In November last year, the independently-developed new cancer therapy also received approval from the US Food and Drug Administration as a treatment for MCL in adult patients who have received at least one prior therapy.