At the forefront of the future
Share - WeChat Innovation in science and technology is a beacon for the development of the dynamic Asia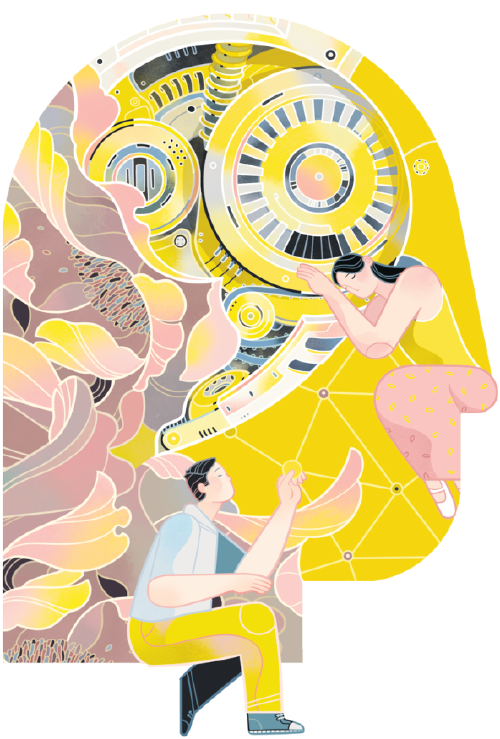 A fourth industrial revolution is emerging which is bringing about a new round of technology revolution and industrial transformation. The application of 5G, artificial intelligence, virtual reality, quantum technology, intelligent supply chains and biomedicine will have profound impacts on human activities and social development. Around the world, a transformation is underway from quantitative accumulation to qualitative change. It is imperative for all countries to strengthen cooperation in science and technology and to promote global sharing of innovation outcomes for mutual benefit. The G20 leaders acknowledged at the recent Riyadh Summit that universal, secure and affordable connectivity is the fundamental enabler of the digital economy and a catalyst for inclusive growth, innovation and sustainable development.
The Boao Forum for Asia supports the outcomes of the summit and hopes that governments will work together to create an open, fair and nondiscriminatory environment for the free flow of knowledge, technology, talents, data and other elements necessary for innovation, bridge the digital divides that exist and speed up breakthroughs in core technologies so as to empower human development in a sustainable manner.
As an ancient Chinese saying goes, one goes forward by learning new things every day and falls backward when failing to do so. Asia, which is already the most dynamic region in the world, should strengthen global cooperation and strategic support for sci-tech innovation by improving its market conditions and regulatory systems, and increasing investment. The Asian business sector is giving priority to sci-tech innovation and doubling down on investing in new technologies. The recently signed Regional Comprehensive Economic Partnership represents a landmark achievement for Asia's economic integration, setting higher standards for market openness and intellectual property rights protection. This reflects the open and innovative spirit of Asian countries and their determination to promote the development of science and technology and to enhance regional sci-tech cooperation.
Thanks to the continuous improvement of its innovation capabilities in recent years, Asian countries are catching up with and even surpassing the United States and European countries in some aspects. In recognition of this trend, the Board of the Boao Forum has been broadening its agenda since 2018 to include frontier sci-tech innovation issues. A just unveiled research report on sci-tech innovation by the Boao Forum for Asia shares some of key findings in this regard.
First, due to the pandemic and political factors such as unilateralism and politicization of technical issues, Asia is facing challenges in economic development and innovation. On the other hand, challenges also give rise to opportunities. The robust development of the digital economy as well as information technologies, artificial intelligence, automation and digitalization have become new drivers of growth in Asia. East Asia in particular is becoming one of the top regions in terms of innovation vitality.
Second, due to their different development stages, natural resource endowments and social systems, countries adopt different innovation plans and provide different levels of support. But Asian economies accord increasing strategic importance to innovation and are ratcheting up their investments in sci-tech. China, Japan and the Republic of Korea have all formulated detailed innovation strategies. Southeast Asian countries continue to increase their investment in innovation, with Singapore maintaining the leading position, but Thailand and Malaysia are catching up fast. In South Asia, India is leading by a big margin thanks to growing input by the government. In Central Asia, Kazakhstan tops the five countries in terms of comprehensive science and technology capabilities and investment. The Gulf countries that have been working actively to diversify their economies away from the heavy reliance on oil and gas and to build a new modal of economic development are also giving higher priority to innovation.
China's performance stands out though, as it is the only middle-income economy in the top 30 in the 2020 Global Innovation Index, ranking 14th. China leads the world for the number of national patent applications, trademark applications, utility model applications and percentage of creative goods exports in total trade volume. China has become a major global innovation promoter that is gradually shifting its focus from the quantity of innovation to the quality and impact of innovation.
China's remarkable progress in innovation is attributable to top-down support through sound and consistent policies, bottom-up initiatives by dynamic enterprises as well as improved innovation capabilities facilitated by international-oriented development and globalization. From the industrial chain, supply chain and value chain to technology chain, innovation chain and application chain, China's international competitiveness and standing are growing rapidly.
Third, the Asia-Pacific has become the biggest market for the cultural and creative industry, accounting for 33 percent of global creative industry output value, and 43 percent of global creative industry employment. The Asia-Pacific also has the largest number of consumers of creative products.
Fourth, Asian cities are emerging as innovation centers. A growing number of digital champions, unicorn companies and big scientific research institutions are forming Asian Silicon Valleys, leading to new developments in the region with the integration of capital, markets and talents.
Fifth, the report selects nine technologies with the promising application prospects in Asia and examining their potential roles in shaping the future. These are AI, 5G, industrial robots, smart industrial chains, mobile payments, new retail technologies, biomedicine, digitalized energy and environment management.
An emerging tendency in the global innovation pattern is multi-polarization. Innovation cities and clusters are multiplying rapidly in East Asia. The number of clusters in China alone has increased from seven to 18 within a year. Asia is emerging as a leader in AI, with China, the ROK, Japan, India and Singapore at the forefront. China and the ROK also lead in 5G technology, which has disruptive implications for transport, energy, manufacturing, education, healthcare and consumption. Mobile payments are serving Asia well, with China and India taking the lead and others quickly catching up.
The author is the secretary-general of Boao Forum for Asia. The author contributed this article to China Watch, a think tank powered by China Daily. The views do not necessarily reflect those of China Daily.
Most Viewed in 24 Hours
China Views