Chinese theater academy to showcase traditional music at festival
Share - WeChat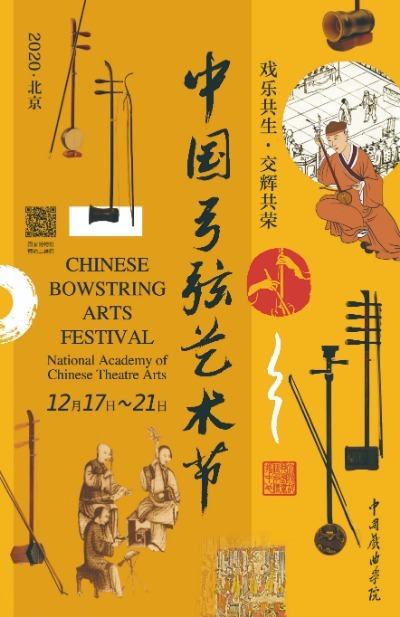 To celebrate the 70th anniversary of its establishment, the National Academy of Chinese Theatre Arts is due to host the 2020 Chinese Bowstring Arts Festival with the National Museum of China from Dec 17 to 21.
With four concerts performed by experts, teachers and students from the academy, the festival centers on the integration of Chinese traditional opera and bowed string instruments, and showcases the achievements the academy has made.
The festival will also include lectures, seminars centering on inheriting and developing Chinese performing arts and the education of stage artists.
This is the first time for the two institutes to cooperate in hosting an art event. Concerts and lectures are open to public, with tickets available for reservation on the festival's official WeChat account.