New development philosophy to lead China through middle-income trap
Share - WeChat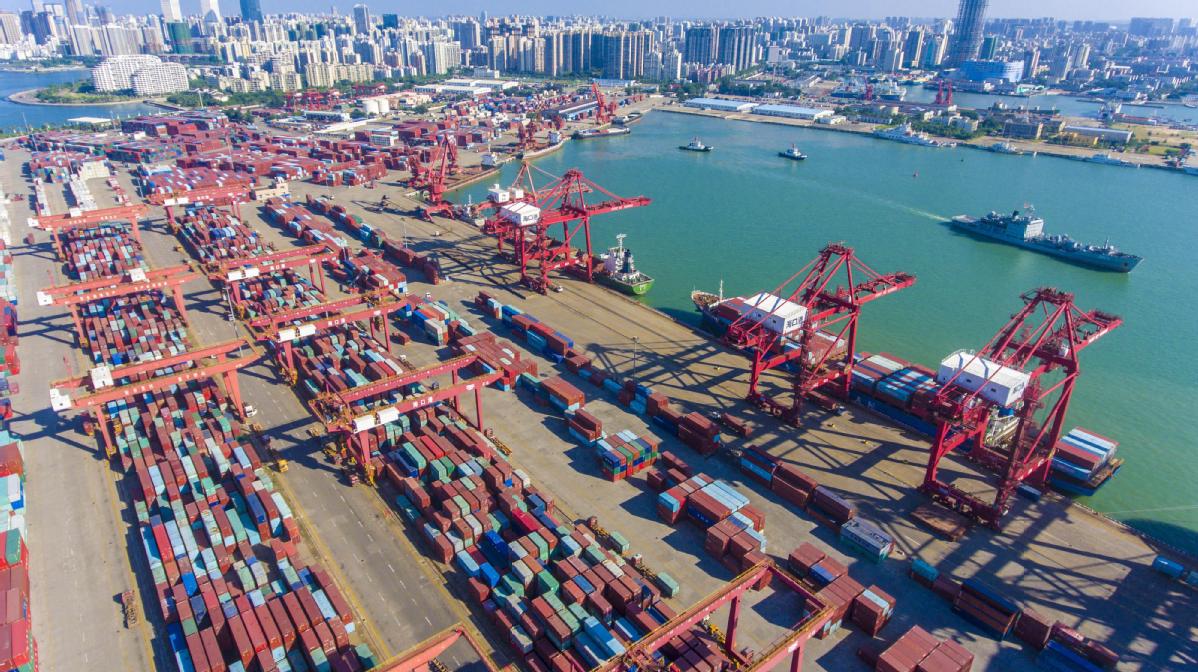 BEIJING -- China is determined to evade the so-called "middle-income trap" and become a high-income economy in the next 15 years, with its "new development philosophy" guiding the way.
"By 2035, the country's per capita GDP will reach the level of moderately developed countries, which means that China will successfully cross the middle-income stage," said Vice-Premier Han Zheng in a bylined article commenting on the proposals for formulating the 14th Five-Year Plan (2021-2025) for National Economic and Social Development and the Long-Range Objectives Through the Year 2035.
With its per capita GDP above $10,000 and a middle-income group exceeding 400 million, China is already an upper middle-income economy by the World Bank standard.
Yet for any country at such a development stage there is a worry that it could fall into the "middle-income trap," meaning that growth could stagnate as the country no longer enjoys low-cost labor as a competitive edge and has yet to develop enough innovation to catch up with the high-income countries.
The key to escaping the trap is to transition from an investment-driven growth model to one that is productivity-driven, according to Zhu Min, chairman of the National Institute of Financial Research at Tsinghua University.
"China's new five-year plan will address the challenges with a focus on high-quality development rather than just high-speed growth," Zhu said.
Han Wenxiu, an official of the Central Committee for Financial and Economic Affairs, said high-quality growth, embodying the new development philosophy, i.e., innovative, coordinated, green and open development that is for everyone, will be the theme for the country in the coming years.
"The next five years will be a crucial period for China to tide over the middle-income trap, and it is also a stage where various risks are likely to arise," he said in a bylined article.
China is putting ever more emphasis on research and development to increase productivity, stepping up financial support and streamlining administration to create fertile ground for innovation.
According to a report released by the Boao Forum for Asia, China was the only middle-income economy that ranked among the top 30 most innovative countries based on the World Intellectual Property Organization's Global Innovation Index in 2019 and 2020.
The new five-year plan is also expected to feature detailed measures on environmental protection, integrated regional development and further opening up, economists said.
The upcoming Central Economic Work Conference, a key meeting usually held in December, is expected to address the challenges China is facing and set the tone for the country's economic policies for the next year.
"The next year will be of special importance in the process of China's modernization drive, so it is of great importance that we do an excellent job in economic work," said a Friday meeting of the Political Bureau of the Communist Party of China Central Committee.