Trust, collaboration to 'enhance the value of 5G'
Share - WeChat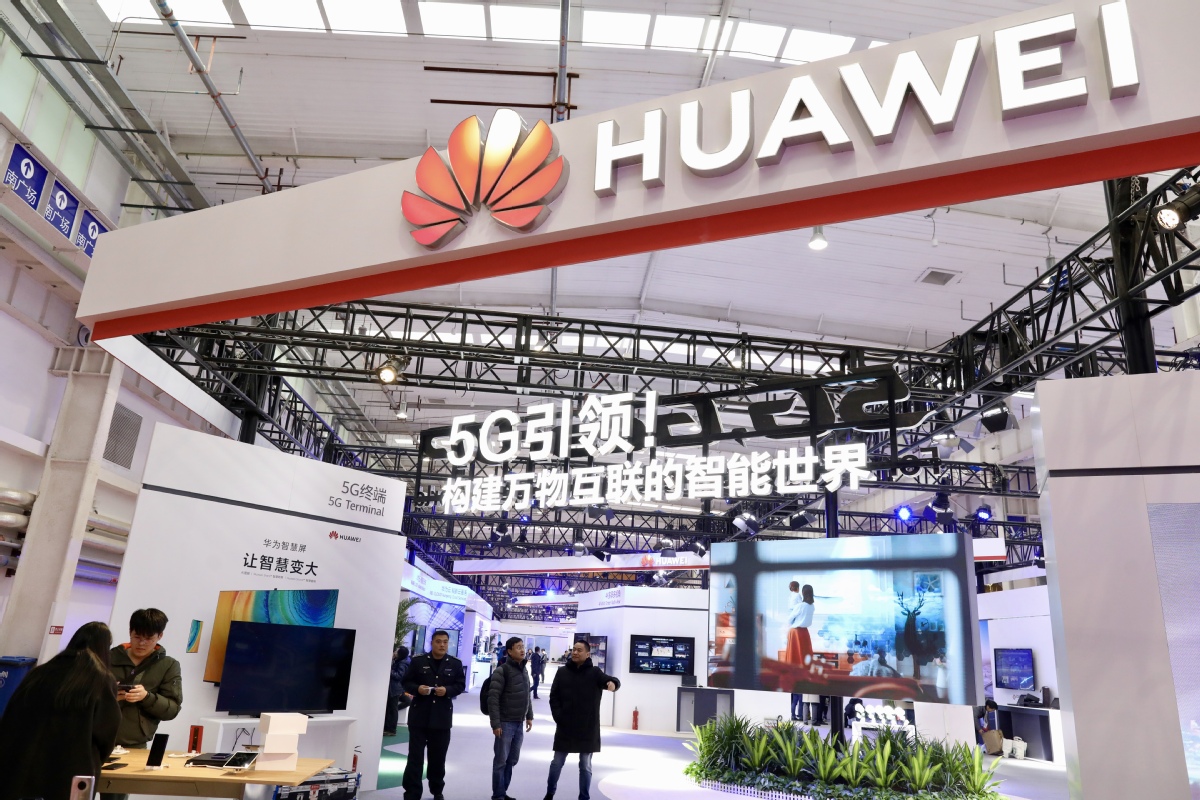 Trust and collaboration are the foundation for maximizing and sharing the value of 5G, and an open ecosystem is needed in particular to address the rising trend of "technology decoupling", experts and company executives said.
Jim Rogers, a well-known international investor from the United States, said protectionism was bad for the world as seen throughout history.
"Anybody taking a unilateral approach to anything, certainly to technology and economics, will have problems. Foreign policy should be around opening. We need to avoid protectionism, especially in technology," he said in a video address at the second annual TrustInTech Summit held by Huawei Technologies Co.
Huawei is currently facing restrictions as its access to US technologies has been curbed by the US government. Washington is also trying to persuade its allies in Europe to ban Huawei in their 5G rollout plans on alleged "national security risks", which has not been backed by factual evidence.
Rogers' comments came as 5G rollouts gathered pace across the world this year, with over 100 5G networks being deployed in 47 countries, and some regions leading the race in making 5G a mature application, according to the Global Systems for Mobile Communication or GSMA, an international association of mobile operators.
Stephanie Lynch-Habib, chief marketing officer of the GSMA, said 5G will influence consumer-oriented industries such as e-commerce and boost innovative services like virtual reality and augmented reality.
Since 5G has been commercially deployed at a faster rate, there is a greater need to emphasize that trust and collaboration are the foundation for maximizing and sharing the value of 5G, experts said.
Ding Yun, executive director of the board and president of Huawei's carrier business group, said concerns are common when innovations first emerge, as human beings naturally have concerns over new things. "However, what makes matters worse at this critical moment when 5G is experiencing explosive growth is the increasing mistrust between regions.
"Given the current complexity of geopolitics, countries are becoming more isolated and conservative due to the COVID-19 pandemic and economic downturns. Meanwhile, we see politics standing in the way of technological advances."
According to Ding, a few organizations are trying to divide the world into different camps through technology decoupling. They do this to ensure that they can maintain hegemony and have absolute interests in technology. These factors have created more mistrust in global collaboration and innovation.
"This worries me, because it is more difficult to rely on global resources for innovation and collaboration is being obstructed across the value chain. This will prevent us from realizing the value of technology and slow economic recovery," Ding said.
Jin Keyu, a Chinese economist at the London School of Economics, said in a video address, " (In today's world), it's less about competition, rivalry, and substitution, and more about collaboration, complementarity, and cooperation."
To address the rising mistrust among different regions, Ding from Huawei called for an ecosystem to be built on the basis of mutual trust and collaboration. "This ecosystem will require efforts in three areas: the ICT industry (information and communications technology industry), cross-industry collaboration, and the business environment," he said.
"Industry cooperation is not a zero-sum game. If an isolated approach is adopted now, while new technology is unlocking social and business value at a faster rate, the victim will not be just one company," said Ding.