China absorbs 38.4% of Namibia's exports in October
Share - WeChat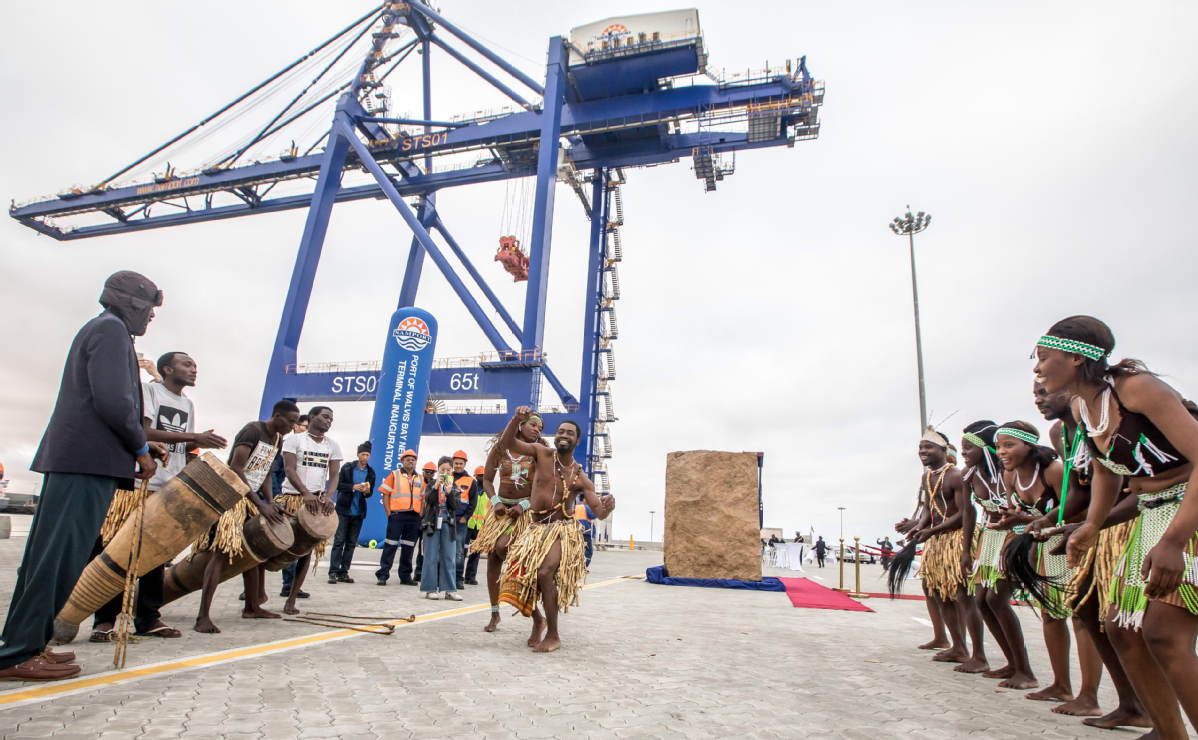 WINDHOEK -- China maintained its position as Namibia's main export market, absorbing 38.4 percent of all goods, ahead of South Africa in the second place which absorbed 13.9 percent, according to country's monthly statistics figures released Wednesday.
The composition of goods exported remained the same mainly comprising of minerals such as non-ferrous metals, metalliferous ores and metal scrap, non-metallic mineral manufactures, as well as non-monetary gold, said Namibia Statistician Agency Statistician-General Alex Shimuafeni.
"Fish remained the only non-mineral products among the top five list of exports. On the other hand, the import basket comprised mainly of non-ferrous metals, petroleum and petroleum products; metalliferous ores and metal scrap, vehicles and inorganic chemicals," he added.
Meanwhile, the composition of Namibia's import market in terms of market share remained the same comprising of countries such as South Africa (34.3 percent), Zambia (17.5), DRC (8.4), Bulgaria (5.7) and Puerto Rico (5.2).
According to Shimuafeni, the October trade figures indicate that the southwestern African nation's trade balance remained in a deficit with 3.9 billion Namibian dollars($260 million) widening from 2.7 billion Namibian dollars recorded in October last year and from 1.5 billion Nambian dollars in September this year.