A classic in the making
Share - WeChat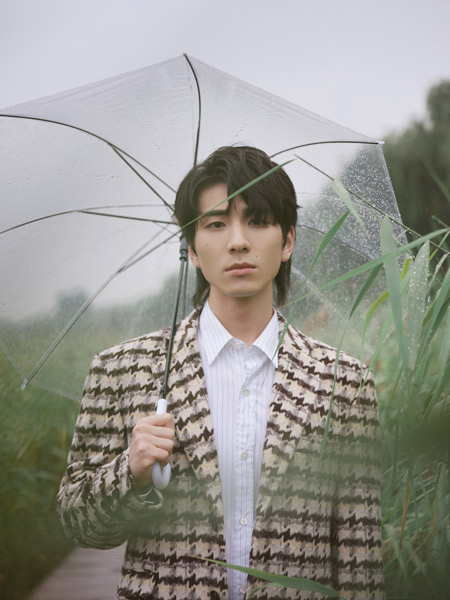 The release of Cai's new song received a warm response online.
"Though only one song was released, I felt like I was watching a musical. I like his voice, which tells the story of a young man seeking out his dream," Chen Yixin, one of Cai's fans, comments on one of the record company's social media posts.
In July, Cai sang in the role of Don Ottavio in the Shanghai Opera House's concert version of Mozart's Don Giovanni. It was his first major performance in an opera.
First performed in Prague in 1787, the opera is about the notorious libertine Don Giovanni, who seduces women and kills them. Don Ottavio is the fiance of Donna Anna, whose father was killed by Don Giovanni.
"I turned down other work for this. It was a great experience to perform the role. I felt the energy, and that's the best feeling," Cai says.
Under the baton of conductor Xu Zhong, who is director of the Shanghai Opera House, Cai, along with other singers, received online coaching in language, music and stage performance by artistic directors from the Vienna State Opera and the Sydney Opera House.
"The two-month training was intensive. If I hadn't reached Xu's expectations, I would have been replaced by other singers," Cai says, adding that he was happy to have made it.
Xu says it was Cai's voice, rather than his popularity, that helped him to win the role.
"His voice suits the role of Don Ottavio well," says Xu.
"I had to point out every tiny flaw to him. The experience helped a promising young singer."
Born in Suzhou, Anhui province, Cai developed an interest in music from a young age. He recalls that at the age of 4, he sang at a public square in his hometown.
"In my last music class in high school, I performed a song in front of the whole class. My teacher encouraged me to pursue a career in music," he says.
In 2016, he successfully became a student of the Shanghai Conservatory of Music with the fourth best grades nationwide.
"It was during my study at the conservatory that I was able to fully immerse myself in classical music," says Cai.
"Classical music is full of color and touches our senses and our hearts. I am happy to see more young people enjoy the art form through my crossover projects."