Brexit vaccine fears dismissed ahead of rollout
Share - WeChat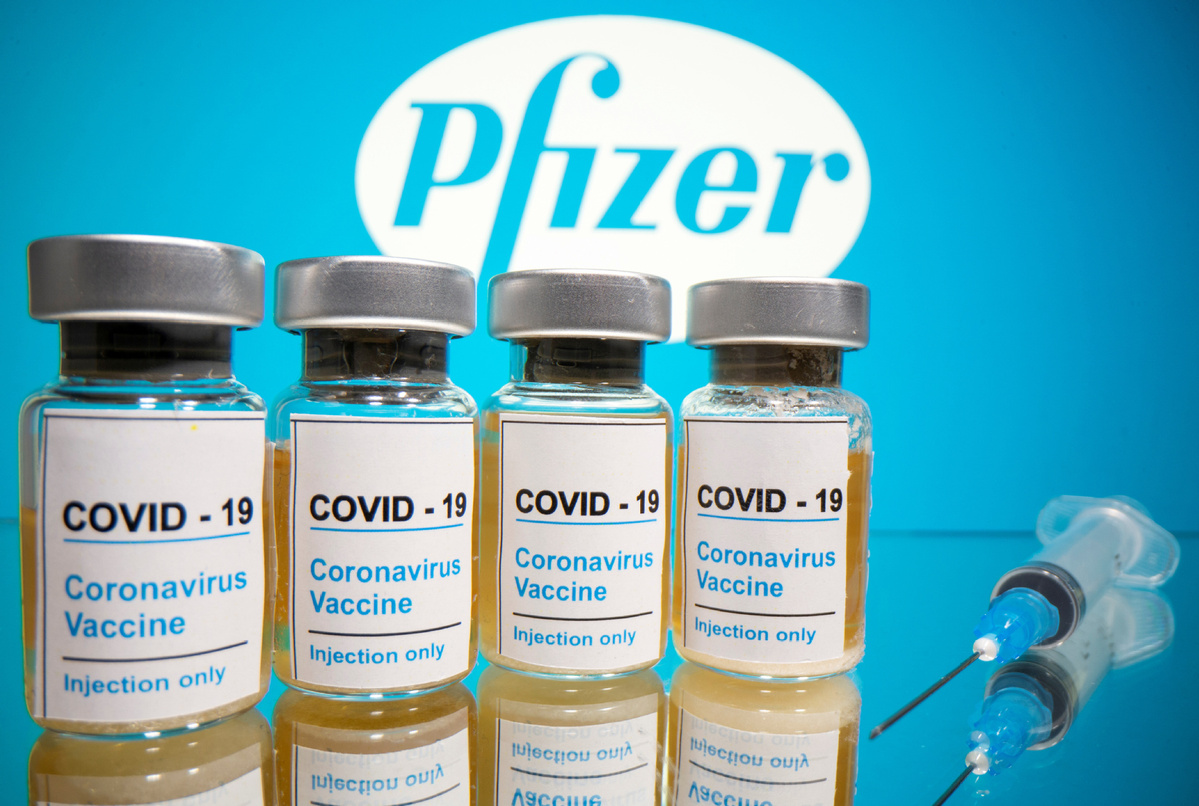 Batches of the Pfizer/BioNTech COVID-19 vaccine began to arrive at hospitals across the United Kingdom on the weekend ahead of the first jabs being given out on Tuesday, in what is being described as the largest scale immunization program in the country's history.
First in line for the vaccine are people aged 80 and over, with care home workers along with National Health Service workers also top of the list.
The agency that approved the vaccine's emergency use has said the result of ongoing post-Brexit trade deal negotiations will not disrupt its distribution.
June Raine, chief executive of the Medicines and Healthcare products Regulatory Agency, or MHRA, told the BBC's Andrew Marr Show that the agency was prepared to handle all eventualities of the trade negotiations, as the UK becomes the first nation in the world to roll out the vaccine.
She said: "We are ready and we know that whatever the deal we will be able to ensure that people have access." The goal of the MHRA was to "make sure that whatever the outcome, whatever the deal, that medicines and medical devices and vaccines reach anyone in all parts of the country in the same way without any interruption at all", she added.
Environment Secretary George Eustice echoed the message, speaking on Sky TV's Sophy Ridge show on Sunday. "There won't be any effect on the deployment of this vaccine from a no-deal Brexit," Eustice said. "We've got many contingency plans in place," he added.
Writing in The Times on Monday, Raine said the UK was able to be first to approve the vaccine by studying the latest data closely through the summer.
"It meant that we had made good progress by Nov 23, when the final data submission was sent to us," she wrote.
"I think of it like climbing a mountain: months of preparation, ready at the base camp when the interim data arrive, and ready to scale the peak when the final package arrives."
The Sun newspaper reported on Monday that care home residents would also start receiving the vaccine before Christmas. Previously, there had been concern that care home residents would need to be transported to hospitals to receive the jabs, but this is not the case, Raine confirmed.
The vaccine has to be stored at -70C and there were doubts the batches could be divided safely.
In her piece for The Times, Raine said a method for splitting up the 975-dose shipments into smaller ones to be taken into the care homes at a safe temperature has been approved.
She said: "Regulatory approvals required to proceed with the splitting up of packs have been put in place.
"We are working with NHS and their assemblers to help support them to implement the processes and training they need to have in place to meet our conditions."