Chip shortage may disrupt vehicle output
Share - WeChat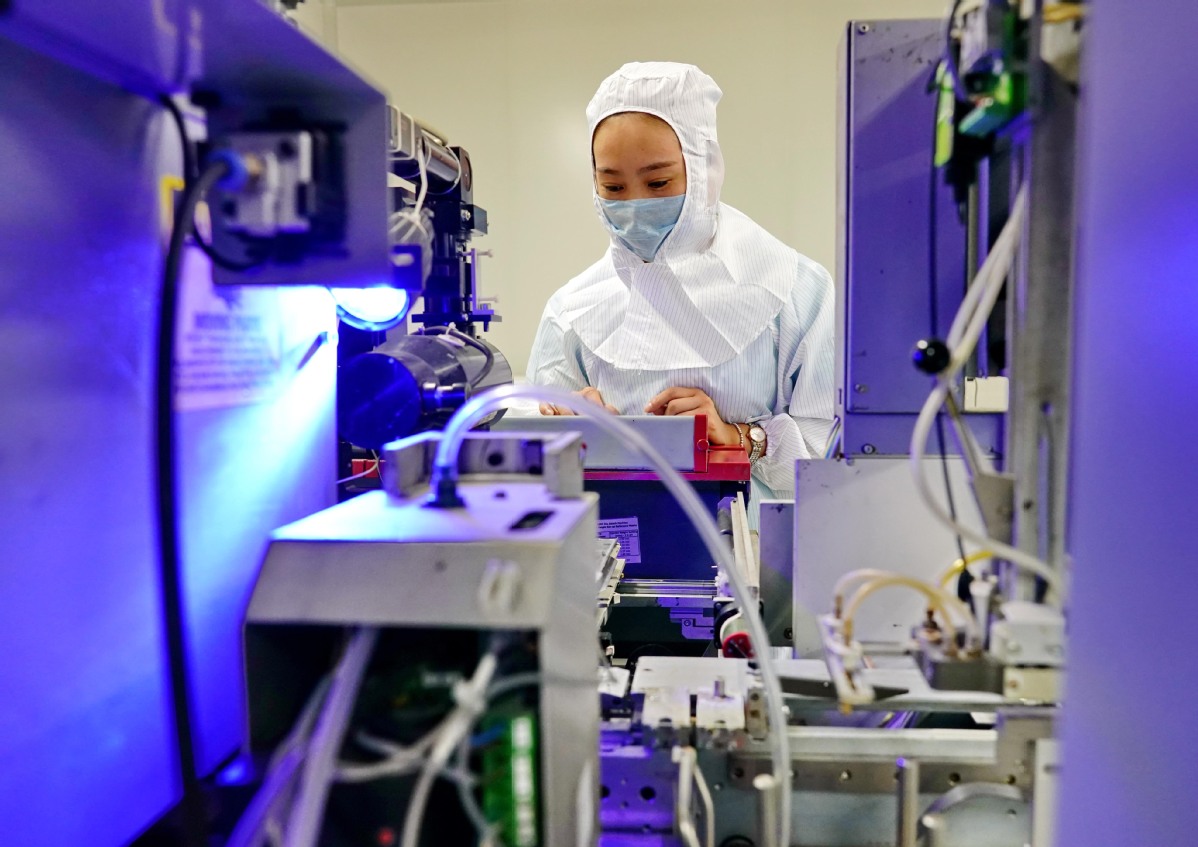 Pandemic-caused uncertainties lead to supply chain constraints for companies
A shortage of semiconductors necessary for making the electronic components of automobiles is likely to disrupt vehicle production in China well into the next year, but without widespread suspension, experts said on Monday.
Continental, a German firm that purchases chips and produces components for carmakers, told China Daily that companies along the industry chain are working together on solutions, but the shortages may continue well into 2021.
German carmaker Volkswagen is one of the companies that is contemplating suspending production of some models in China, especially high-end ones, which usually are equipped with more advanced electronic components.
A representative at SAIC Volkswagen, one of the country's leading carmakers, said the company is facing an acute shortage of electronic stability program-related components and electronic control units, mainly from Continental and another German supplier Bosch.
Continental and Volkswagen said the major causes for the shortages are the COVID-19-caused uncertainties and the unexpectedly fast recovery in the auto market, especially in China. Bosch was not available for comments when contacted.
The China Association of Automobile Manufacturers said that more than 22 million vehicles were sold in China during the first 11 months of the year, down 3 percent on a yearly basis. It is estimated that the fall could be from 15 percent to 25 percent when the pandemic was at its peak in China earlier this year.
"This (uncertainty) has led to a potential interruption in automotive production, with the situation getting more critical as demand has risen due to the full-speed recovery of the Chinese market. To date, customer deliveries have not been affected," Volkswagen Group China said in a statement.
Continental said although semiconductor manufacturers have already responded to the unexpected demand with capacity expansions, the required additional volumes will only be available in six to nine months due to the usual lead times in the semiconductor industry.
"Therefore, the potential delivery bottlenecks may last into 2021," said Continental. But that does not mean that China will see widespread production suspension in its auto industry.
A survey by China Cailian Press of over 20 carmakers in the country shows that 16, including Mercedes-Benz and startup Nio, are not seeing such risks in the short term, either because they have enough stocks or they don't need too many chips.
Considering the supply shortages, Dutch automotive chip supplier NXP Semiconductors told customers that it must raise prices of all products because it is facing a "significant increase" in material costs and a "severe shortage" of chips, according to Reuters.
NXP did not immediately respond to requests by China Daily for comments, but a source within the company confirmed a shortage of products.
"Our factories are running normally. But there are many products and the supply chain is very long," the source said.
Infineon Technologies AG, another major auto chipmaker, told Reuters that it is planning to build a new chip factory in Austria, saying it has already factored in certain growth for car production in 2021.
Chinese chip companies are stepping up research and development in an effort to grab a share of the market as the cars are smart and connected, but so far they have been almost negligible in the global auto chip industry.
Continental told China Daily that so far there is not one Chinese chipmaker in its global procurement list.
Huang Jipo, chairman of Chinese chipmaker Sine Microelectronics, said carmakers have stringent standards for the reliability and stability of automobile chips, which makes them prefer established foreign chip giants over emerging Chinese companies.
"But as Chinese companies beef up research and development capabilities, they have the potential to enter the mainstream supply chain of automakers," Huang said.