Amid management tensions, VW takes landmark majority stake in Chinese JV
Share - WeChat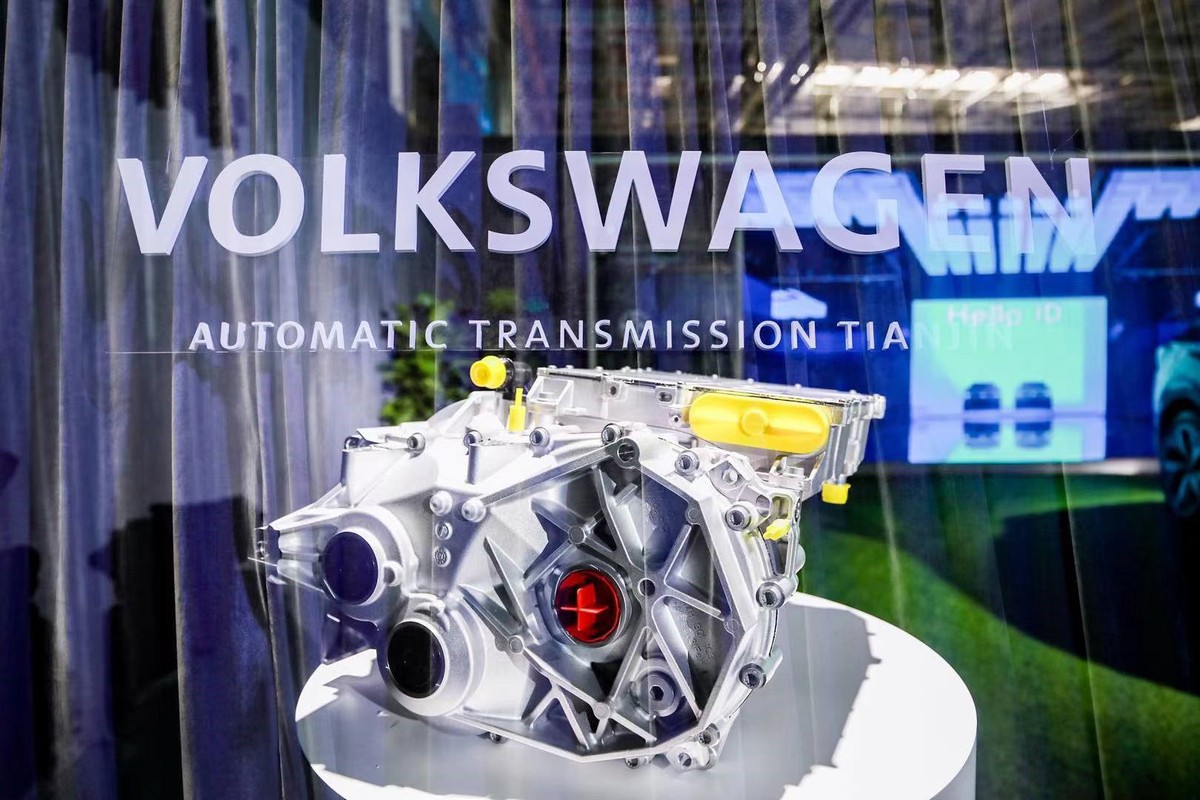 Tensions remain high at Volkswagen AG's headquarters in Wolfsburg, Germany, as the top executive committee of the world's largest carmaker avoided discussing Chairman and CEO Herbert Diess' proposal to extend his contract on Tuesday.
Diess had demanded a vote of confidence in his reform because of growing frustration with labor chiefs' opposition, but the committee's ambiguity has made it more uncertain whether Diess can finish his job heading up the carmaker's $87 billion electric vehicle investment plan.
However, one silver lining emerged in China for the group, one day after the fruitless meeting in Germany, no matter Diess will stay at the helm or not.
A filing from Shanghai-listed JAC Motors showed that Volkswagen is now the first ever foreign company to have a majority stake in a car-making joint venture in China.
JAC said Volkswagen made an additional investment of 1.6 billion yuan ($245.45 million) on Wednesday and now holds a 75 percent stake in their electric car-dedicated joint venture.
The name has changed from JAC Volkswagen to Volkswagen Anhui. Anhui is the name of the province where the joint venture is located.
In 2018, China released a policy to phase out foreign carmakers' equity limits in joint ventures, starting with those in the new energy vehicle sector.
The policy means a lot for companies like Volkswagen because of the country's sheer size. China overtook the United States in 2009 as the world's No 1 car market. Last year, over 21 million passenger vehicles were sold, according to the China Association of Automobile Manufacturers.
Around roughly 40 percent of Volkswagen's global sales are from China. The carmaker calls it "home away from home" and Diess is in direct charge of its operations here.
Volkswagen is one of the first international carmakers to establish joint ventures in China. Last year, FAW-Volkswagen and SAIC-Volkswagen combined sold over 4 million vehicles bearing Volkswagen, Audi and Skoda marques, generating a decent chunk of the carmaker's global sales and profit.
But the Chinese parents of these two joint ventures are major established car groups and they won't be persuaded to give in, according to sources familiar with the matter.
That made 3-year-old JAC Volkswagen the choice: its less competitive Chinese parent knows Volkswagen models' popularity and relishes prospects of more profit from the partnership, and Volkswagen is convinced that China and e-mobility are key to its future.
The two signed the deal in late May this year. In a statement Volkswagen said gaining management control of the joint venture is paving the way for more electric models and infrastructure, and opening up new opportunities for the company.
China is the largest market for electric cars and plug-in hybrids, with over 900,000 sold in the first 10 months of the year. It has also become an important source for electric car-related technology such as batteries.
"The electric car segment is growing rapidly and offers a great deal of potential for the joint venture," Diess said when the deal was signed earlier this year.
According to the deal, Volkswagen will introduce four to five electric models to the joint venture and scale up its production capacity to around 250,000 vehicles by 2025.
Volkswagen is also acquiring a 26 percent stake in Chinese battery manufacturer Gotion for around 1 billion euros to its largest shareholder.
"The partnership is an opportunity for Volkswagen to achieve deeper know-how in the field of batteries," said the carmaker.
Volkswagen expects to sell 1.5 million electric vehicles and plug-in hybrids annually in China by 2025. Globally, it expects half of such vehicle sales to come from China by 2028.
In the short term, a big chunk of sales in China will come from the two stronger joint ventures. But Volkswagen Anhui will grow its importance soon within the group.
For example, it will produce cars, like the small electric ID.2 in China and export them to European markets, according to German trade newspaper Handelsblatt. Volkswagen also plans to introduce its Spanish subsidiary Seat into China with the joint venture as the conduit.
The joint venture's research and development center, which is said to have cost billions of yuan, is scheduled to open next week, which will mark the start of a new chapter for Volkswagen's business in China.
The carmaker's foray into China started in 1984, when it built the first Chinese joint venture with SAIC Motor. Like Diess, then chairman Carl Hahn reportedly encountered some opposition within the leadership about the prospects of the deal, which has today proved to be one of the best decisions in its history.