Russia, US, France call for withdrawal of foreign mercenaries from Nagorno-Karabakh
Share - WeChat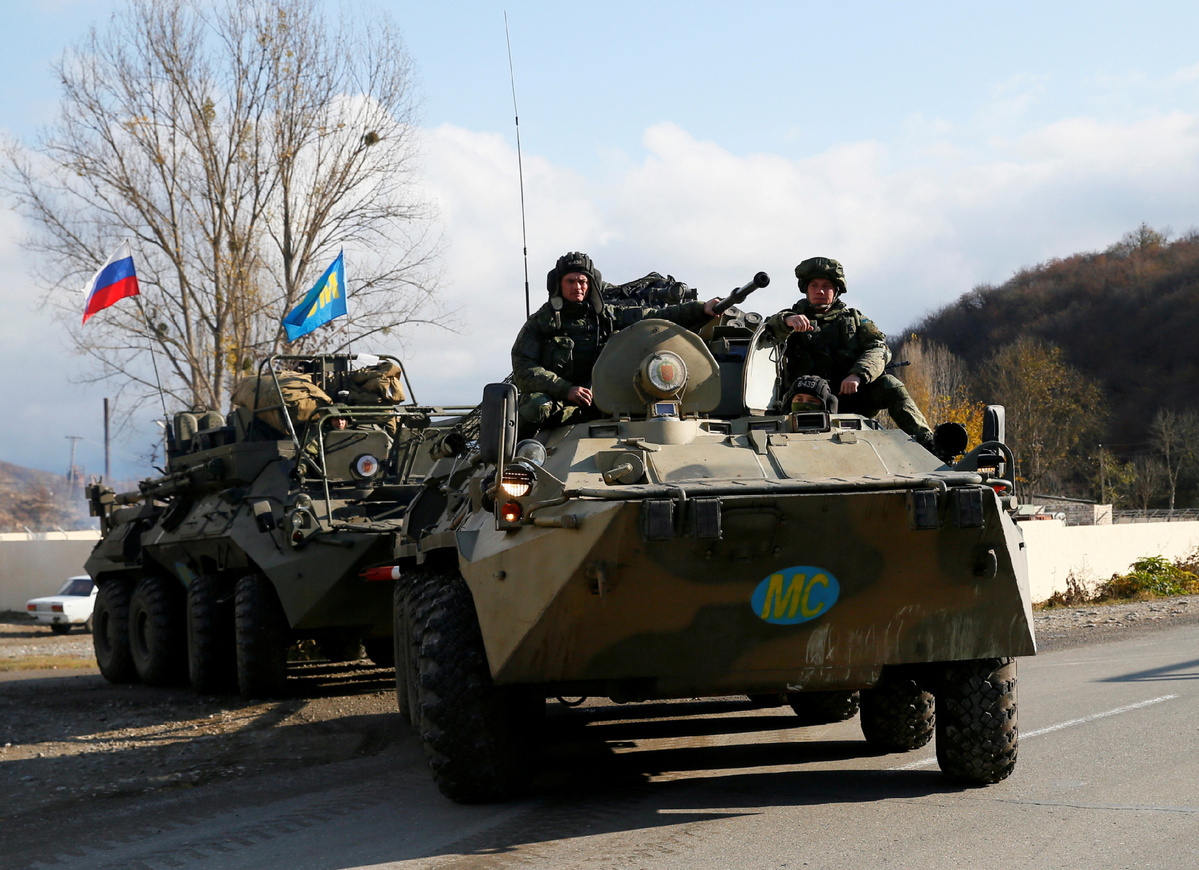 MOSCOW -- Russian Foreign Minister Sergei Lavrov, US Deputy Secretary of State Stephen Biegun, and French Foreign Minister Jean-Yves Le Drian on Thursday called on foreign mercenaries to immediately leave Nagorno-Karabakh, according to the Russian Foreign Ministry.
In a joint statement published by the ministry, Lavrov, Biegun and Le Drian, representing the Organization for Security and Co-operation in Europe (OSCE) Minsk Group Co-Chair countries, call for the full and prompt departure from the region of all foreign mercenaries and call upon all parties to facilitate this departure.
"The Co-Chair countries remind Armenia and Azerbaijan of their obligation to comply with the requirements of international humanitarian law, in particular with regard to the exchange of prisoners of war and the repatriation of remains," it read.
They also recall their firm commitment to the non-use or threat of force to settle disputes, according to the statement.
A ceasefire deal was signed by Azerbaijani President Ilham Aliyev, Armenian Prime Minister Nikol Pashinyan and Russian President Vladimir Putin on Nov. 9, in which the three sides agreed on a complete ceasefire in the Nagorno-Karabakh conflict zone starting from Nov. 10.
According to the Russian Defense Ministry, the ceasefire is currently being observed by all sides.