Top 10 Chinese fintech companies
Share - WeChat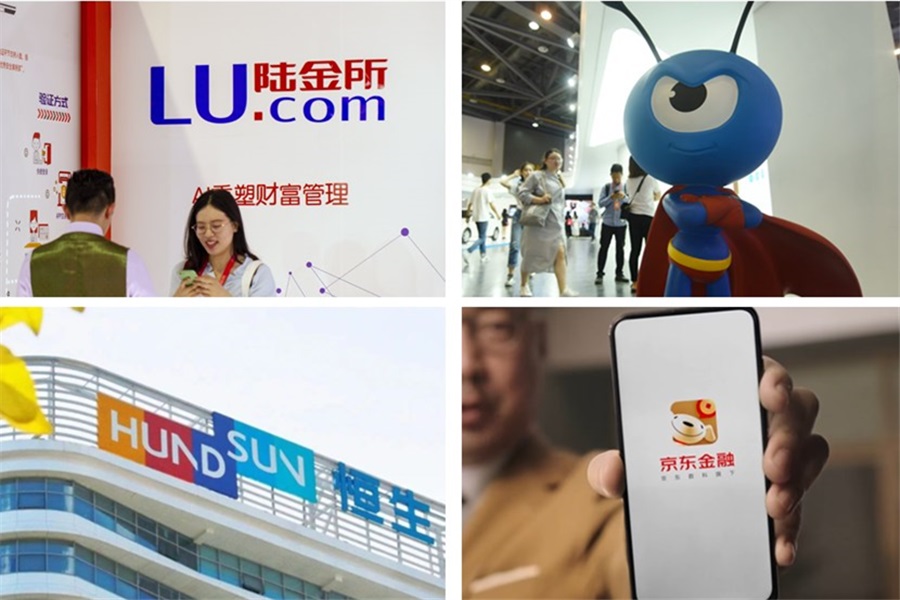 Hurun Research Institute released its China Top 10 Most Valuable Fintech Companies for the year of 2020 on Oct 27, ranking local Chinese fintech companies by market value or assessment value as of Oct 15.
Fintech here is defined by the Financial Stability Board as technologically enabled innovation in financial services that could result in new business models, applications, processes or products with an associated material effect on financial markets and institutions and the provision of financial services.
Rupert Hoogewerf, Hurun Report chairman and chief researcher, said this year is a milestone for fintech. Three out of the top four companies on the list have applied for an initial public offering. Finance is the industry overturned the most by unicorns. Traditional financial institutions have been remarkably influenced by fintech companies.
Let's take a look at the top 10 Chinese fintech companies.