EU business official lauds China's opening-up
Share - WeChat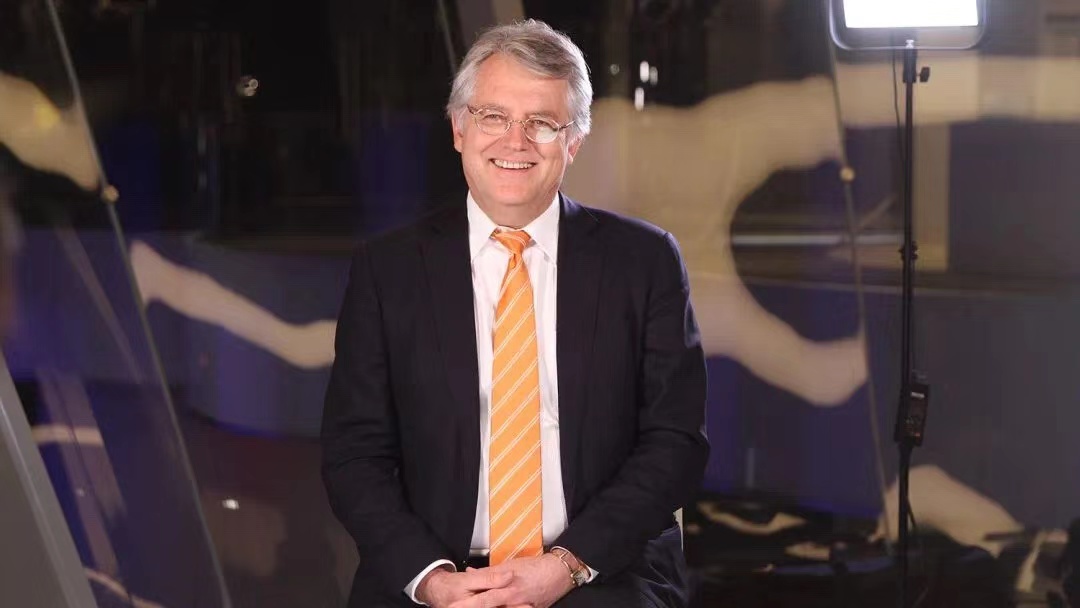 The European Union stands to receive more benefits as China's market opens further, since the country recently became the European Union's largest trading partner, said Joerg Wuttke, president of the European Union Chamber of Commerce in China during a visit to Shenzhen, Guangdong province.
From January to July, two-way trade reached $396.4 billion, representing year-on-year growth of 2.6 percent and boosting China's position, according to the European Statistical Office.
"We like to see strong market opening in China. And we know that China has demands in Europe as well," Wuttke said.
Bilateral investment treaty negotiations have been ongoing for nearly eight years, but Wuttke is hoping to see it signed soon. Zhang Ming, China's ambassador to the European Union, said on CGTN Europe that he thinks it will be concluded by year's end.
In normal negotiations, "the last five minutes are the worst," Wuttke said, adding that even if the BIT did not work out, there are still may ways for Europe and China to cooperate, since the two partners have other common interests, such as the WTO and climate change.
"If it does happen, it's going to make us very happy," he said.
The recent signing of the Regional Comprehensive Economic Partnership, or RCEP, between the Association of Southeast Asian Nations and five Asia-Pacific countries (China, Japan, Australia, the Republic of Korea and New Zealand) will also benefit European companies in China, which have partnerships with many member states of the RCEP, Wuttke said. "Business is easier in East Asia than before."
Members of the European Union Chamber of Commerce in China are also seeking investment opportunities in the Guangdong-Hong Kong-Macao Greater Bay Area.
"Foreign companies want to know more about the concept and implementation plans," said George Lau, vice-president of the chamber, suggesting that an English-version official website would be good for foreign investors to participate in the Greater Bay Area's development.
If the area can be perfectly organized and coordinated in South China, it will bring more synergy and attract more talents to the region, Lau said.