Calls for Meng release grow at two-year mark
Share - WeChat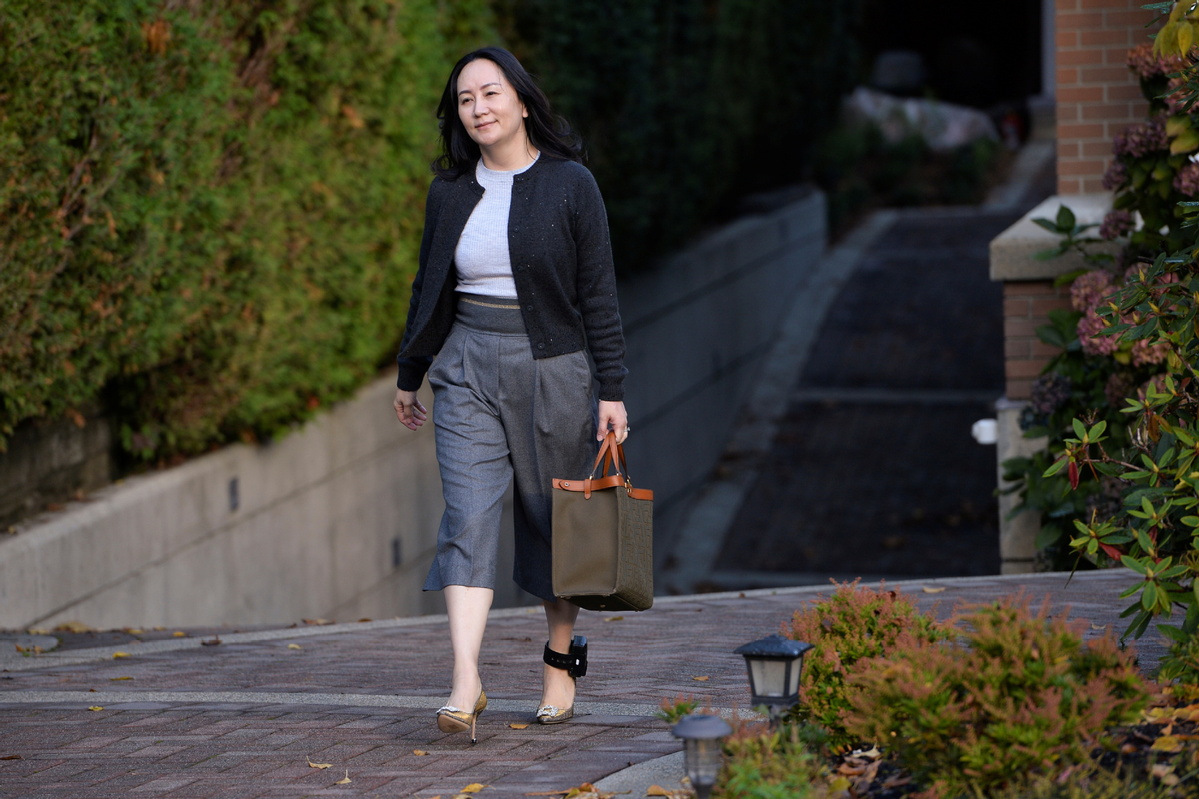 Groups rally for freeing of Huawei executive as her detention has harmed Sino-Canadian diplomatic and economic relationships
It has been two years since Meng Wanzhou, the chief executive of Huawei Technologies Co Ltd was arrested by Canadian officers at the request of the US government.
Chinese Ambassador to Canada Cong Peiwu telephoned Meng on Monday, reiterating that China will continue to urge Canada to respect China's concerns, release her as soon as possible and ensure her safe return to China.
"Justice will be coming," Cong said.
Canada-China relations have soured over the past two years since Meng was detained on Dec 1, 2018, at the Vancouver International Airport. She has been living under house arrest in Vancouver.
Canadian MPs along with a group of experts from research institutes and universities launched a Free Meng Wanzhou Campaign on Nov 24. They noted that Meng's arrest and the subsequent deterioration of Canada-China ties have proven economically detrimental to Canada.
Meng, 48, a mother of four and daughter to company founder Ren Zhengfei, is facing extradition on fraud charges alleging that she put HSBC at risk of violating US sanctions against Iran, which Meng and Huawei have denied.
Over the past two years, Meng and her defense team have experienced a tumultuous time in court challenging Canada's order, alleging that the case is political, resulting in double criminality and an abuse of process.
In recent weeks, the court has heard testimony from border security and police officers who detained and arrested Meng. Lawyers for the Huawei chief financial officer claimed it was a conspiracy between Canadian and American authorities.
At the two-year mark, Huawei said in a statement on Monday that it remains "confident" in Meng's innocence, trusts the Canadian judicial system and will continue to support Meng's pursuit of justice and freedom.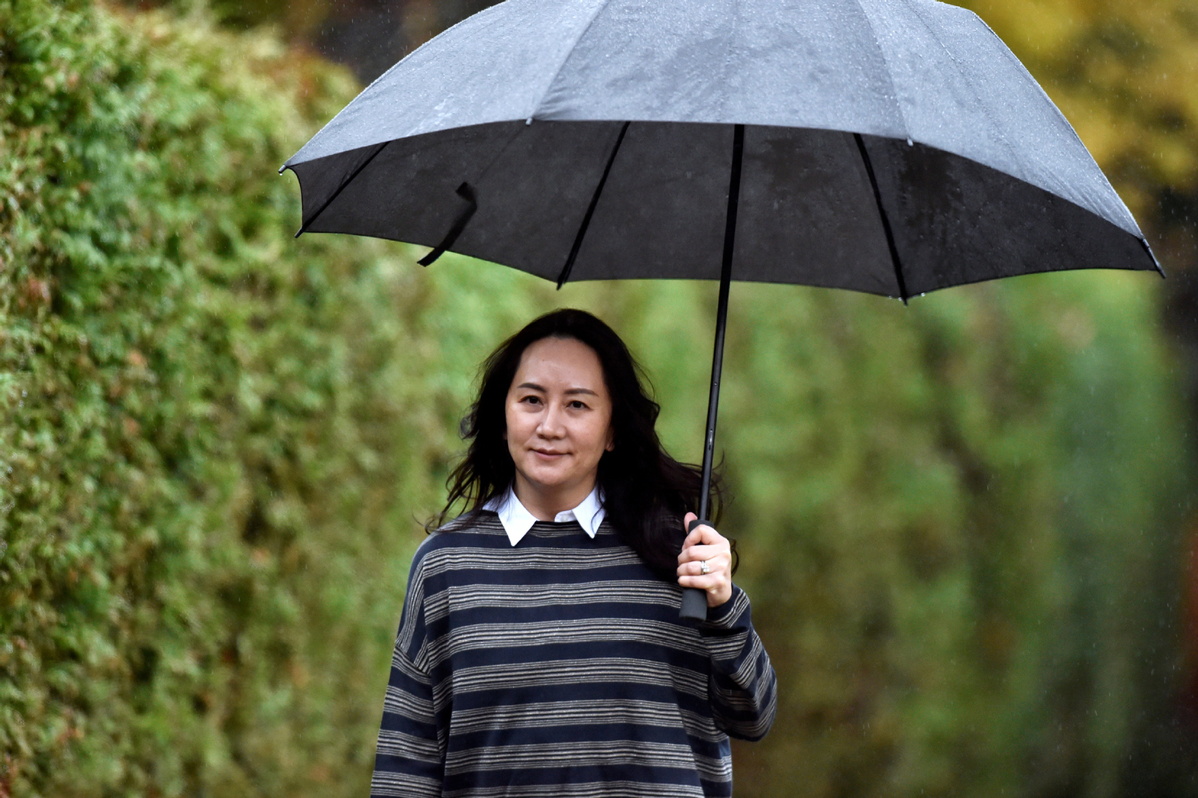 "Ms. Meng is staying patient and positive," Alykhan Velshi, vice-president of corporate affairs at Huawei Canada, told media. "It can be trying at times because she knows the charges against her are false. She believes that she's a pawn in a global game of chess."
The Chinese telecom giant said it acknowledges Canada is under pressure from its southern neighbor to ban Huawei from its involvement in Canada's 5G networks.
"We know the Trump administration put Canada in a very difficult situation. … if the decision is based on evidence, based on technology and based on cybersecurity, we will respect it," said Steve Liu, vice-president of public affairs and communications at Huawei, in an interview with CBC News on Sunday.
Cathy Walker, the former national health and safety director for the Canadian Auto Workers Union, who visited China 15 times between 1974 and 2016, said Canada should resume its independent foreign policy, given Canada was one of the first Western nations to recognize China diplomatically.
According to Walker, solidarity between Chinese and Canadian workers is important and has a decades' long history. Many labor delegations have gone back and forth, especially since China joined the World Trade Organization in 2001, and the integration of China with the world economy strengthened.
"Unfortunately, these visits to learn about workers and unions in our two countries have ceased since Meng was arrested in 2018. Friendly relations have become strained because of this harmful, diplomatic issue. This obstacle should be removed," Walker said at a panel discussion of the Free Meng campaign. "Meng's arrest has affected trade, which has adversely affected Canadian workers' jobs. The release of Meng will restore exchanges between Chinese and Canadian labor unions and workers."
China is Canada's second-largest trading partner after the United States; the integration of the two economies is so massive and profound that the supply chain crosses the country and goes far into China, according to Atif Kubursi, professor emeritus of economics at McMaster University.
"Ending the extradition process of Meng now, which is completely within the legal authority of the minister of justice, would positively reset Canada-China relations and steer Canada off the trajectory of a US-led new cold war with China," read the post on the Hamilton Coalition to Stop the War website.