Art of barbecue unveiled in Heilongjiang
Share - WeChat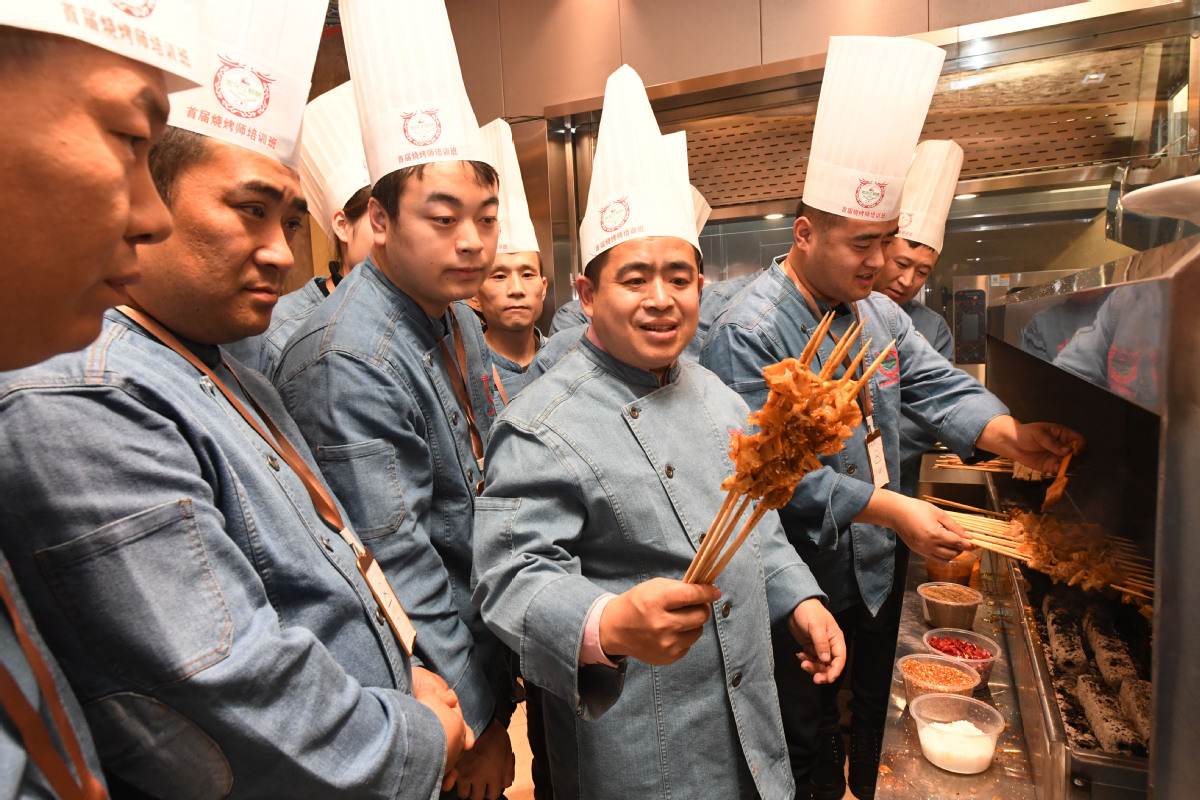 The first barbecue training course sponsored by the Heilongjiang Catering and Cooking Industry Association concluded on Saturday in Harbin.
It was the first barbecue training course in China to be presented by a provincial-level industry association. The three-day course attracted nearly 50 students from many provinces, including Heilongjiang, Shanxi, Shandong and Guangdong.
Teachers from the catering department of Harbin University of Commerce and experienced chefs in the province gave lessons in both theory and practice, including food safety, culinary culture, catering management and barbecue ingredients.
"Barbecue has a long history and rich cultural connotations," said Dong Hui, head of the barbecue committee at the Heilongjiang Catering and Cooking Industry Association. "In modern times, the traditional barbecue industry has had to face challenges in market demand, choice of ingredients and nutrition."
The course is designed to help practitioners gain recognition and promote development of the barbecue industry, he added.