From bed linen to covetable collection
Share - WeChat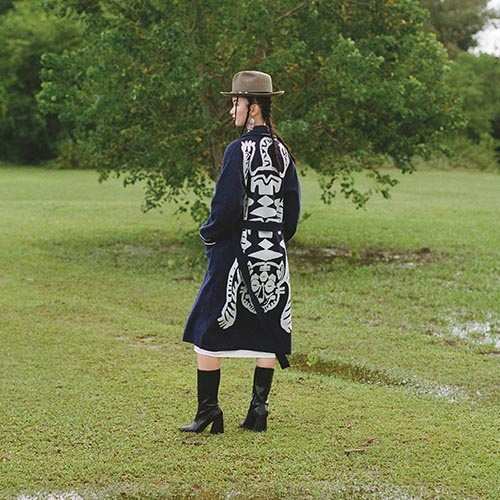 Sustainable and regenerative practices have become a modern necessity for those progressive businesses confronting past decades of waste. From an idea first proposed in March, Hong Kong-based fashion label Cynthia & Xiao has teamed up with recycling company Novetex Textiles' The Billie System and luxury hospitality group Shangri-La Hotels and Resorts to launch a new, meaningful project that repurposes retired bed linens into knitted travel accessories and hotel products.
The Billie System, which merited an honourable mention in Fast Company magazine's 2020 World Changing Ideas Awards, is an environmentally friendly upcycling process that strives to provide a meaningful impact on textile waste, which is one of the biggest problems currently facing the fashion and garment industries. For the project with Shangri-La and Cynthia & Xiao, discarded bedsheets are broken down into recycled fibres that can be spun into yarn to produce a variety of textiles, all of which is achieved without the use of water or emissions from chemical waste. The recycled yarn has been reconfigured into an exclusive line of travel and hotel amenities including a robe, cape and travel pouch.

"We're very excited to partner with two wonderful brands in Cynthia & Xiao and the Shangri-La Group in South China," remarks Ronna Chao, the chairperson of Novetex Textiles. "We believe that circularity is the future of sustainability – and collaborating across different industries will pave the way for all of us."
Distinguished by its bold, whimsical graphic prints for men, women and children, Cynthia & Xiao was launched in 2014 as a knitwear label by Cynthia Mak and her fellow Central Saint Martins graduate Xiao Xiao. The duo have since won recognition from Woolmark and Vogue, and debuted their first runway show at Paris Fashion Week in 2017. The dynamic, fun-loving label often references animal motifs as a way of highlighting the precariousness of the planet's natural wonders.