Revitalization of Beihai river turns area clean and green
Share - WeChat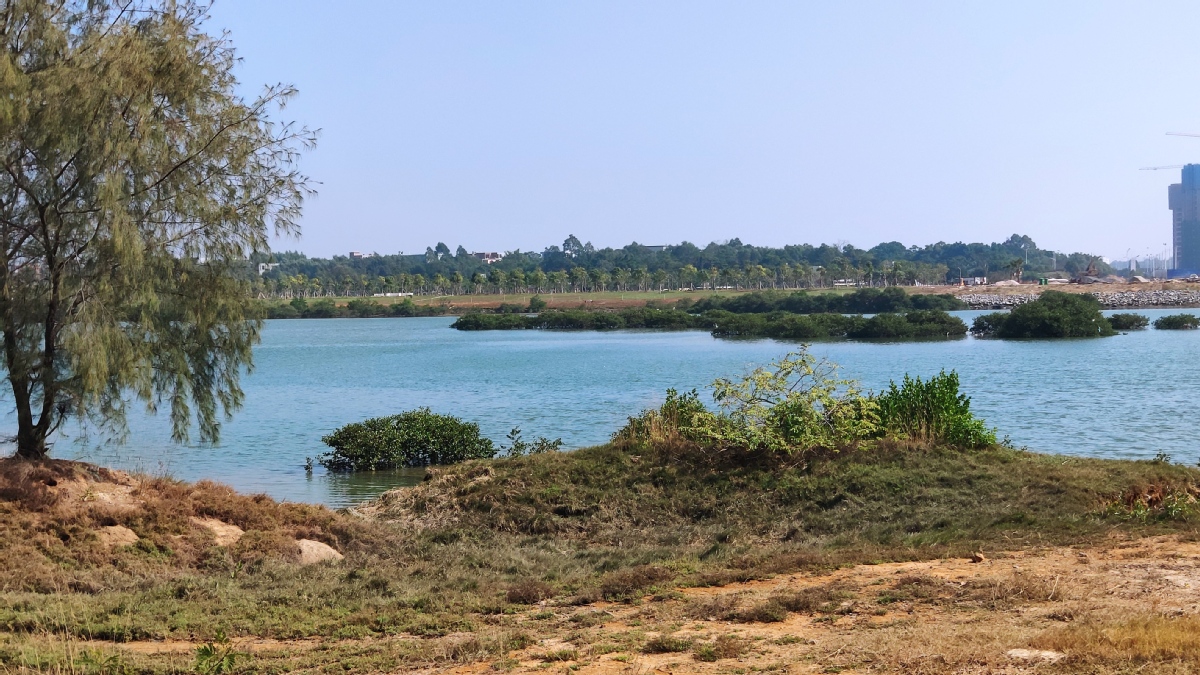 The only major urban river site in Beihai, South China's Guangxi Zhuang autonomous region — formerly known as an area of heavy pollution — has taken on a cleaner and greener look after two years of water and environment improvement programs.
The 6.5-kilometer Fengjiajiang River runs through the inner city of Beihai and heads south into the Beibu Gulf. A total of 200 hectares of mangroves grow in the central and lower section of the river banks.
On the eastern side of the river mouth sits a mangrove forest in an ecological protection zone; on the other, the Silver Beach scenic spot, which received 4.28 million tourist visits from March to October.
Thus, the river's water quality is closely related to ecological protection, biodiversity, tourism and economic development.
Although Fengjiajiang River is important in many contexts, it did not receive significant attention or protection until 2018.