Multilateralism is essential for world progress
Share - WeChat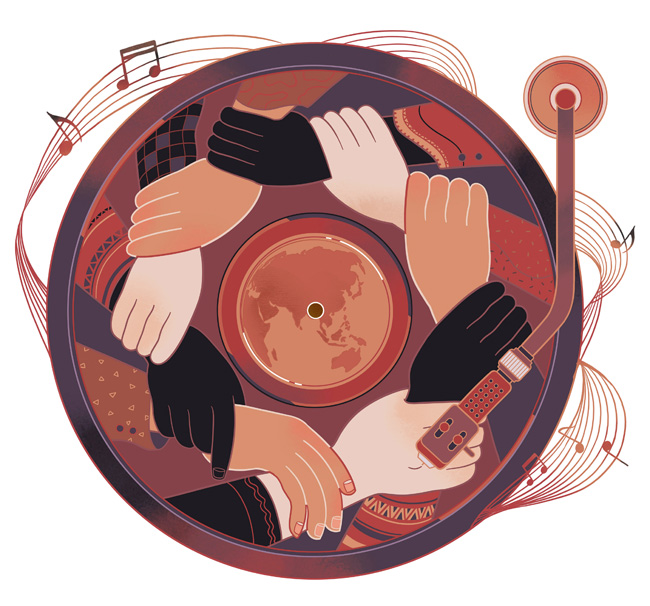 Chinese leaders have been involved in a swathe of group meetings, mainly by video conferencing, this month, representing important opportunities for multilateral cooperation. These have ranged from the Shanghai Cooperation Organization through to the 12th BRICS summit, the APEC inter-governmental forum and topped off by the latest G20 meeting held on November 22.
Sandwiched in between, 15 countries signed the Regional Comprehensive Economic Partnership to create a group representing around 30 percent of the world's population and output and the world's largest trade deal. Analysis by the Brookings Institute suggests world trade could be boosted by $500 billion annually by 2030.
There are common elements of commitments to multilateralism to be found in the closing statements from each meeting. The G20 agreed a commitment to coordinated global action, solidarity and multilateral cooperation, aimed at restoring growth and jobs and building a more inclusive, sustainable and resilient future. President Xi consistently called for international cooperation in fighting Covid-19 and stated that it is impossible to reverse the trends of world multi-polarity and economic globalization, while stressing the need to uphold openness and innovation to boost global economic recovery.
Most of the groupings did not involve the US or the EU, but in what many believe to be "Asia's Century", they all provide platforms for significant regional cooperation. It all sounds very encouraging but the crucial element will be how the two largest economies, the US and China, can cooperate in 2021, with the US under new leadership from President-elect Joe Biden.
There is clear enough evidence, from China's contribution to all these meetings, that Beijing should be regarded as a responsible stakeholder in the international community, not a threat that needs to be contained. "A rising tide floats all boats" and China's contribution to the global economy remains as important as ever. China's desire for "win-win" outcomes and the importance of dialogue over confrontation needs to be met by positive action from the US.
Few would disagree that there are four major challenges facing the world: Conquering COVID-19, combating climate change, restoring economic growth with sustainable development and continuing to fight terrorist activities. The world can expect a Biden administration to rejoin the World Health Organization and the Paris Climate Accord. Whether economic dialogue over confrontation will prevail remains to be seen.
There can be no doubt that "Make America Great Again" platform has hurt globalization by seeking to limit the benefits of global supply chains and to misguidedly (and in practice ineffectively) re-shore American jobs and restrict the activities of US businesses to cooperate freely around the globe. MAGA has also damaged climate control initiatives by seeking to restart polluting, old generation industries, rather than fully embrace new technologies and green industries. It is perhaps no coincidence that China is in the forefront in these areas.
It is to be hoped that Biden's administration will emulate former president Obama's statement that the US-China relationship is the most important in the 21st Century.
An example is the newly formed International Coalition for Global Education and Exchange, consisting of American and international businesses, NGOs, higher education institutions and others. "We recognize that there is a growing nationalism and isolationism around the world, certainly here at home in the United States," President/CEO of the Forum on Education Abroad Melissa Torres said. "We want to revive the communication and ….the people-to-people exchanges..that have helped countries break down barriers and promote collaboration."
Let's make 2021 the year of dialogue and collaboration between the key global actors and build a better tomorrow for all humanity, an objective that Xi has frequently referenced.
Colin Speakman is an economist and an international educator with CAPA: The Global Education Network.
The opinions expressed here are those of the writer and do not represent the views of China Daily and China Daily website.
If you have a specific expertise and would like to contribute to China Daily, please contact us at opinion@chinadaily.com.cn , and comment@chinadaily.com.cn
Most Viewed in 24 Hours
China Views