Commemorative stamps launched in Fiji to mark 45th anniversary of China-Fiji ties
Share - WeChat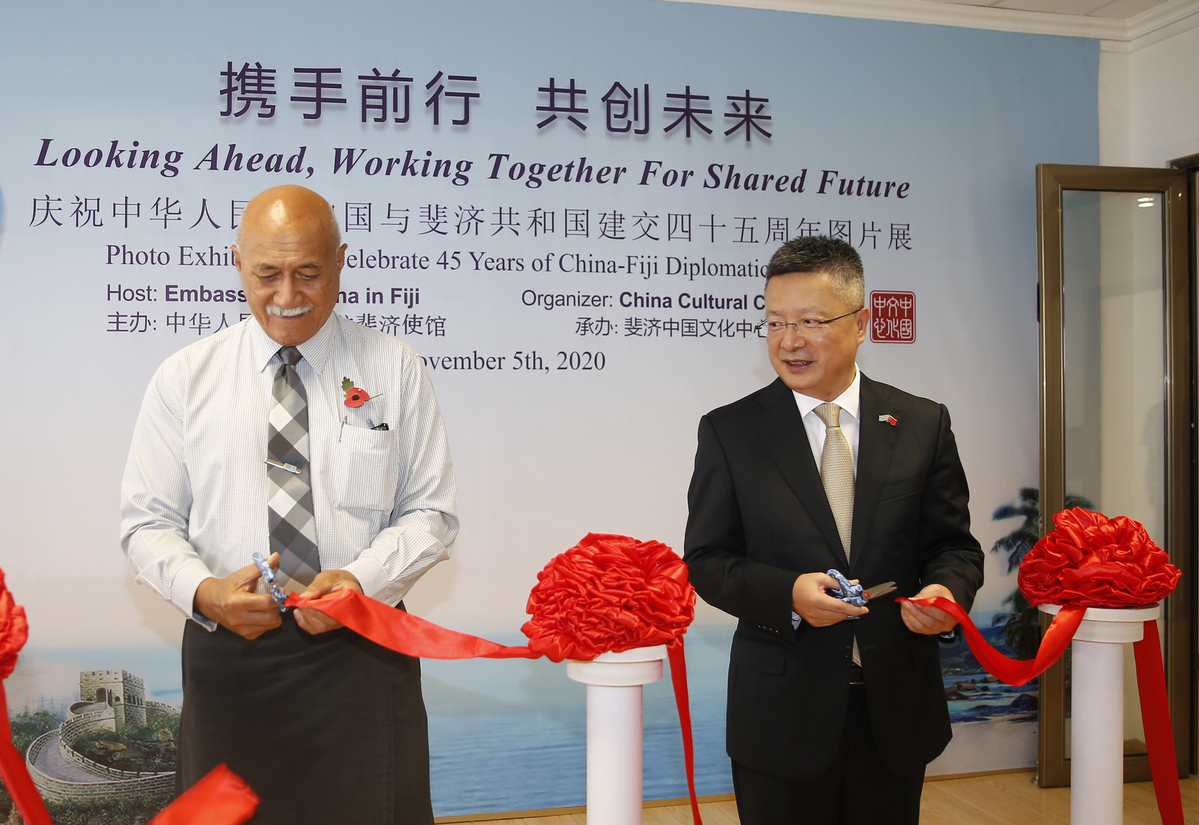 SUVA - Commemorative stamps were launched on Thursday in Fiji to mark the 45th anniversary of diplomatic relations between China and Fiji.
Speaking at the launching ceremony at China Cultural Center in Fiji, Chinese Ambassador to Fiji Qian Bo said Fiji is the first Pacific island country to forge diplomatic relations with China.
Over the past 45 years under the care and guidance of leaders of both countries, and with the joint efforts of the governments and people of China and Fiji, the relations between the two countries have been developing steadily and withstood the test of changes of the international political landscape.
"Our bilateral political trust further deepens, exchanges and cooperation in various fields have yielded fruitful results," he said, which has brought tangible benefits to the people.
Fiji's Minister for Education, Heritage and Arts Rosy Akbar said China has always been a true friend to Fiji and has become in recent decades a key source of foreign investment, trade and exchange earnings.
The two countries have seen beneficial and progressive bilateral cooperation over the past 45 years and hopes it will continue to thrive, she said, adding that the commemorative stamps are a "proud symbol of our rich culture and tradition and is testament to the strong political trust and goodwill between our nations".
China and Fiji established diplomatic ties in 1975. To mark the important anniversary, the Chinese embassy in Fiji has decided, in cooperation with Post Fiji, to issue the set of commemorative stamps which include four pieces, designed by Fijian artist Pravin Sen.
The stamps contain distinctive elements of China and Fiji, including traditional costumes and sports that are regarded as the pride and glory of respective countries. The background of the stamps' first day cover are China's ancient architectural wonder "the Great Wall" and Fiji's world-famous natural beauty.