Get into the future with new cosmetics
Share - WeChat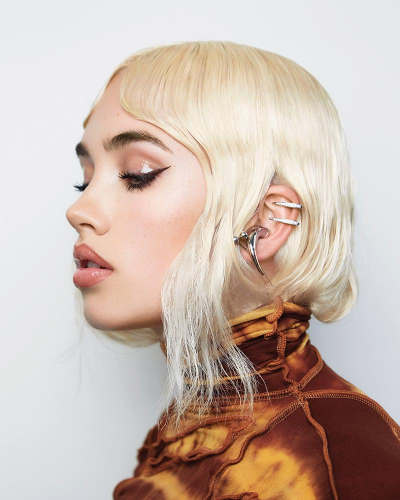 Byredo has blazed an under-the-radar trail since its inception in 2006 as a fragrance house. The Stockholm-based brand's portfolio now comprises home, leather goods, accessories and beauty products, and it sells in more than 40 countries.
Having launched the ambitious Lil Fleur earlier this year, a scent that encapsulates the "music of teen feeling", Byredo's founder Ben Gorham, alongside innovative make-up artist Isamaya Ffrench, debuts Eyeshadow 5 Colours. It's a trio of compacts with five hues, each embodying a distinct narrative (Sciomancer, Syren and Corporate Colours) and a separate finish (matte, metallic and ultra-glitter). The colours are housed in a distinctive metal raindrop compact, which mimics the ripples and contours of a drop falling on water. With it, Gorham has taken the glamour of past cosmetics cases and recast them for the future.
"The colour story and high-quality materials are essential elements, but so are the objects containing cosmetics," explains Gorham. "You touch them, play with them and carry them around. These objects are tangible, personal and sensual. So it's a delicate design process that requires ability and sensitivity. The clasp, the noise, the magnet – I wanted the idea of quality and performance through the structure and weight of all."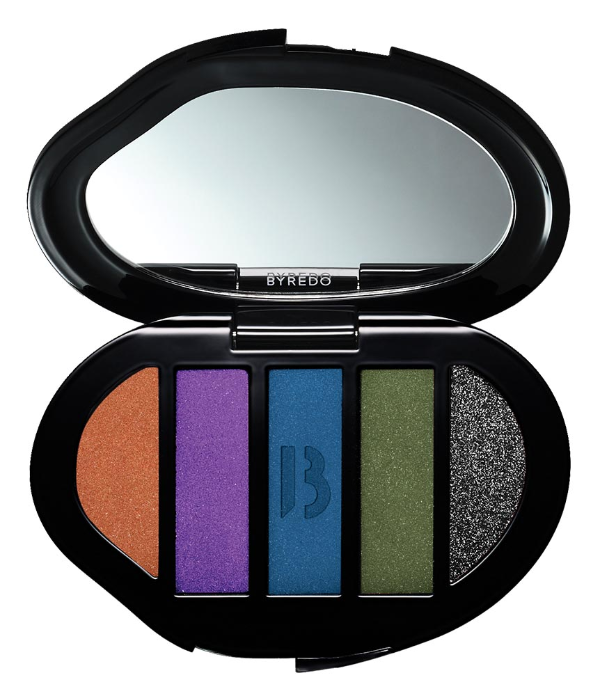 Sciomancer typifies Byredo's bold taste and was created in homage to the electronic musician Yves Tumor's extravagant style. A harmony of deep and dramatically colourful shades with metallic and glitter finishes, it vibes particularly well on darker skin tones.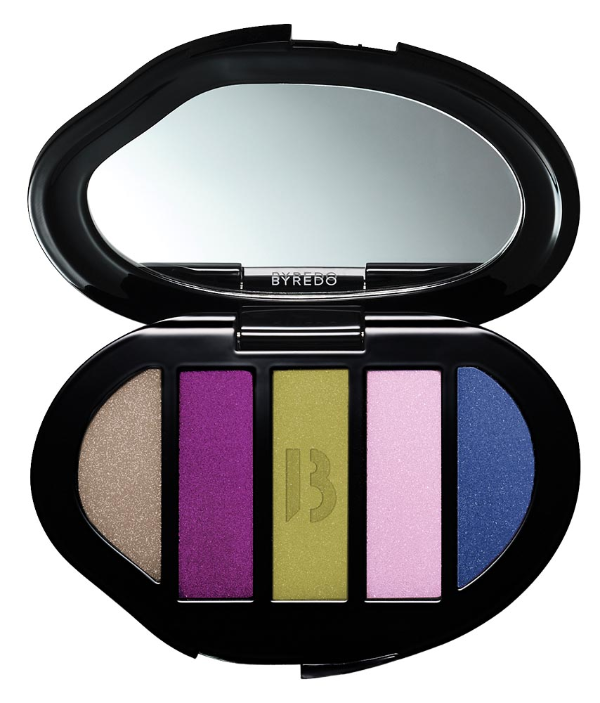 Meanwhile, Syren is fresh and vibrant, evoking the songs of the Sirens in Greek mythology, who lured sailors with their legendary vocal prowess. No lesser a god than Odysseus was enchanted by the Sirens' spell. The light, bright shimmering shades create a fresh look and convey a sense of faux-innocence. Be astonished but also beware the woman who wears Syren; she could be both Scylla and Charybdis in one and the same persona.
For a finale, there's Corporate Colours, a tongue-in-cheek moniker for the neutrality of more everyday shades of natural beauty in shimmering and matte renditions, whose elegance goes beyond traditional notions of the nine-to-five grind. Welcome to a new way of seeing and being seen.