Book series takes deep dive into Chinese characters
Share - WeChat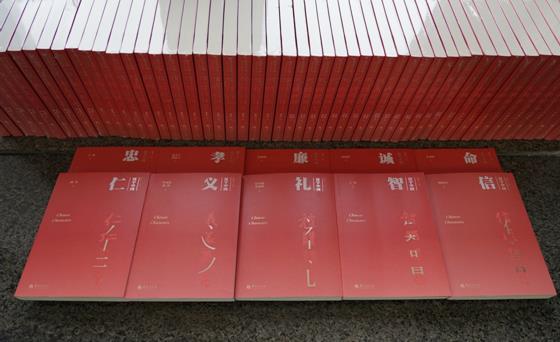 For Zeng Zhenyu, an expert in studying the Chinese language for over three decades, Chinese characters carry both philosophical thoughts and cultural genes in their images and meanings, thanks to their evolution over thousands of years.
For instance, the character "仁", which means "benevolence", was written on oracle bone in the form of a single person on the left and two horizontal strokes on the right side, which shows a kind of relationship between persons, said Zeng, a professor at the Advanced Institute of Confucian Studies at Shandong University.
"Then in the Warring States Period (475-221 BC), it is used to make phrases with '义' which means righteousness, to create more meanings," Zeng said.
To share the essence of the character of "仁", Zeng wrote a book which uses 200,000 words to analyze the character across its history, discussing the philosophical thoughts represented by it at different times.
The book is one of 10 in a volume titled The Chinese Character, published on Sunday. Zeng is the chief editor of the volume.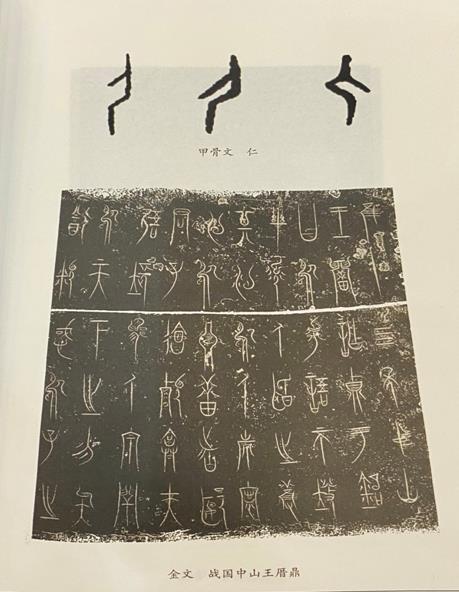 The other nine books each focus on one character, including "孝" and"礼", which means filial piety andcourtesy respectively. Each book contains around 200,000 words and illustrations to show their changes.
Given the volume's contents, which required a lot of research on the characters' origin, their changes and the main thinkers and events related to the character during each dynasty, the first 10 books were written by different experts from universities and academies and took 8 years to complete.
Zeng said they will publish another 90 books over 20 years, with each book focusing on one Chinese character.
The books are easy to understand for people who are beginners in learning Chinese culture as they contain many cases and stories, said Ding Weixiang, a professor of the Philosophy and Government School of Shaanxi Normal University.
"Readers are able to look into the development of the Chinese people through the character's evolution," Ding said.
Most Popular