Parents, teachers learn hard social media lessons
Share - WeChat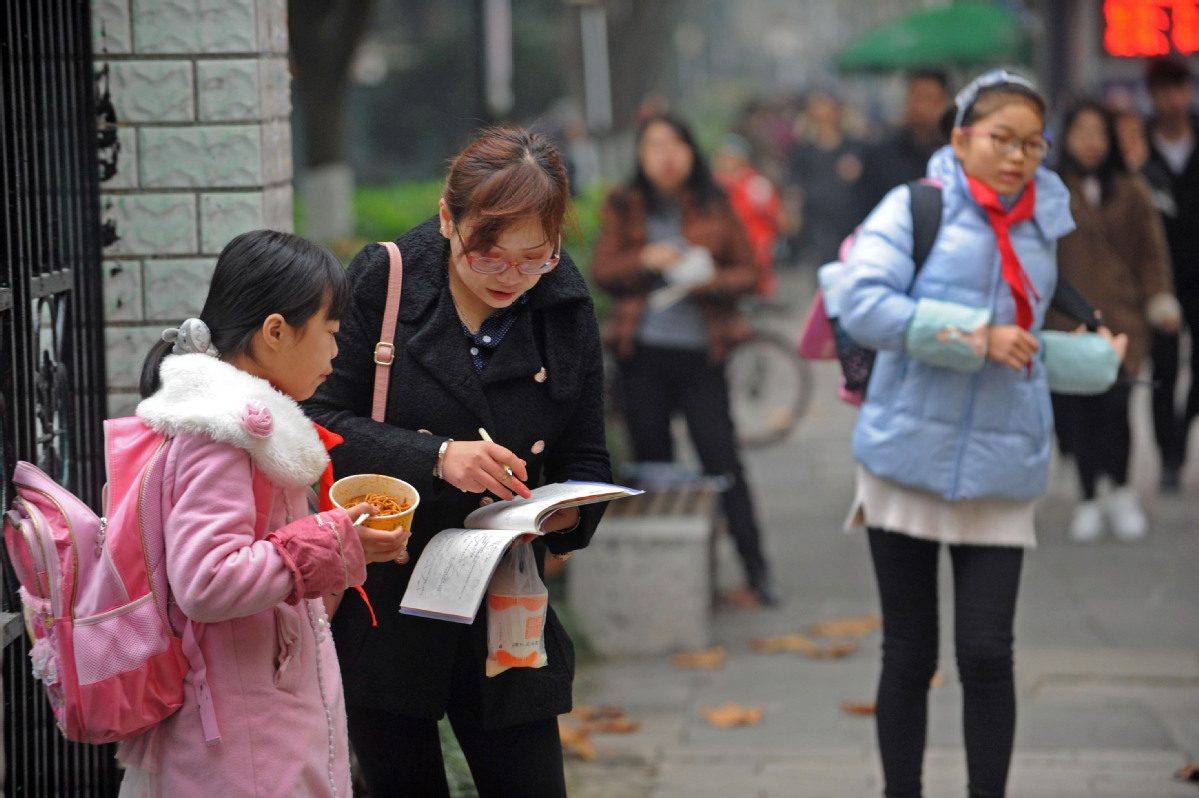 Regulations issued
As problems continued to surface, many local education departments issued regulations to better control WeChat teacher-parent groups.
In Shanghai, the education bureau in Jing'an district published a guideline titled "Pact for the Creation of Middle and Elementary School Class WeChat Groups," in effect banning all posts not related to students and schools, including advertising and digital red envelopes.
It also prohibited criticism of individual students by name and disclosure of student grades and class rankings. In April, another district in the city, Pudong New Area, issued similar guidelines.
In Taiyuan, capital of Shanxi province, the education bureau made it clear that teachers should not ask parents to correct homework, clean classrooms or repost certain messages to WeChat groups.
In areas where the authorities have not introduced such policies, some schools have brought in their own regulations.
A kindergarten in Dalian city, Liaoning province, introduced nine standards for WeChat teacher-parent groups. In particular, the school said parents should not send flattering messages in the groups to gain favor from teachers.
In Beijing, high schools in Fengtai district have banned teachers from posting students' grades or rankings in the groups.
Some teachers said they feel exhausted by group chats, especially when parents send messages to them at all hours.
In the groups, many teachers state that parents only need to read notices and announcements. They should not reply to them.
Liu Hailian, a psychology teacher at Fengtai No 2 High School, said the aim of a WeChat teacher-parent group is to help students better themselves and become healthier.
"We also have meetings with parents and communicate regularly with them by phone," she said. "Education is a huge and crucial issue for both sides and we should work together and cooperate closely to make improvements."
Liu's school helps parents to better communicate with teenagers.
"Parents need to learn about education and they also want to know that a school is providing high-quality lessons," she said.
In the 1990s, before the computer and internet era, many parents attempted to please teachers by sending them gifts or doing tasks for them.
However, in 2014, the Ministry of Education banned such gifts.
The country still faces many challenges in the education sector, including an imbalance in resources available for kindergartens and primary schools.
In high schools, the national college entrance exam, or gaokao, which has a huge bearing on students' futures, is highly competitive.
These factors have created a significant amount of parental anxiety.