Pudong New Area, a symbol of China's economic miracle
Share - WeChat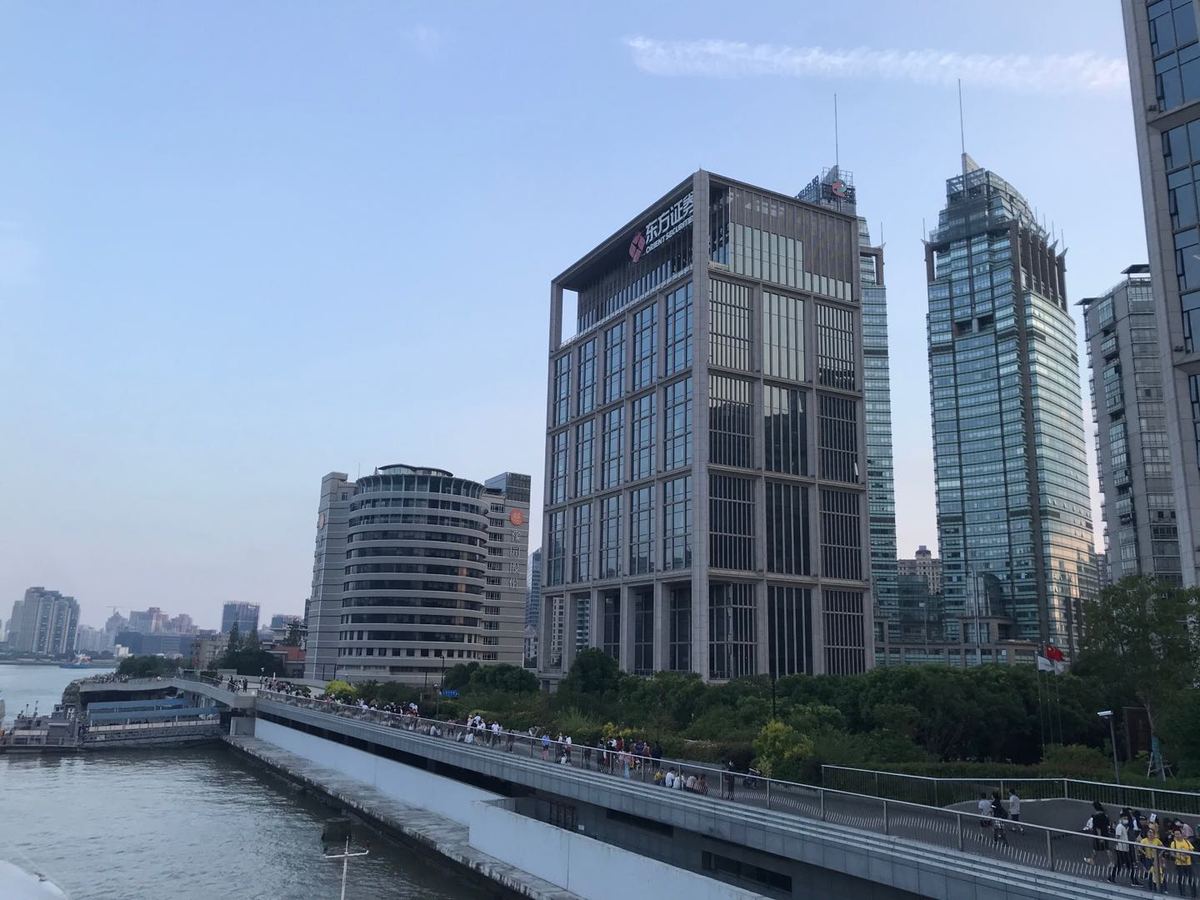 China's Pudong New Area in Shanghai celebrated its 30th anniversary on Nov 12. The transformation of the area, which was previously farmland, warehouses and wharfs on the east side of the Huangpu River, into the picture postcard of China's economic miracle, is an inspiring story. When I first gazed across that river from the historic western side, The Bund, in late 2003, much had been achieved but so much more was yet to come. By that time the Oriental Pearl Tower had been well-established as a landmark of Shanghai, and the Jinmao Tower, which I enjoyed during a stay in its high-rise hotel, had been open four years to provide a great view .

A decade earlier, Shenzhen had the honor of being China's first special economic zone (SEZ) linked to flexible foreign investment policies and tax incentives that marked China's reform and opening-up. Shanghai's version built on these and took developments further, pioneering new policies such as the introduction of value-added tax and reforms to State-owned enterprises, and by 2013 became home to China's first pilot free-trade zone. Both SEZs are home to China's two stock exchanges opened in late 1990, with Shanghai having developed into the primary one as Pudong's Lujiazui district became China's principal international financial center, with skyscrapers that could rival those of Manhattan.

On the west side, in Shanghai's Puxi, which includes the old city, many roads are narrower, running alongside long-established retail and housing areas. Traffic flows are eased by a web of elevated roads. Pudong New Area has been able to build efficient wide roads and industrial parks on greenfield sites and welcome the extension of Shanghai metro lines across the river and deep into the new area. The land for development has allowed the creation of second modern campuses of several Shanghai universities, many exhibition centers and a second Shanghai airport, Pudong airport, which has grown into a major international hub. That area also supports China's main aviation industry including the construction and testing of China's first large capacity jet aircraft, the C919, to rival Boeing and Airbus.
Lujiazui has helped attract the world's top 10 asset management companies to launch operations in Shanghai. Overall, more than 860 licensed financial institutions and another 5,000 emerging financial services providers have made the financial center their Shanghai home. In the last decade, the famous New York University (NYU), relocated from its campus in partnership with East China Normal University in Puxi, to Lujiazui, providing many courses to support professional financial training. Today the area boasts "the three brothers" of that original Jinmao Tower, the Shanghai World Financial Center Tower (2008) and the Shanghai Tower, opened to the public in 2016 as the second-tallest in the world.

The Pudong New Area expanded in 2009 when Nanhui district was incorporated into the existing zone. Shanghai famously hosted a World Expo in 2010, drawing a record attendance of 73 million, with the main pavilions located in Pudong. I made seven visits, mainly with international students, and all visitors can still attend the iconic China Pavilion, subsequently converted into the impressive China Art Museum and the flying saucer-shaped Mercedes Benz Arena.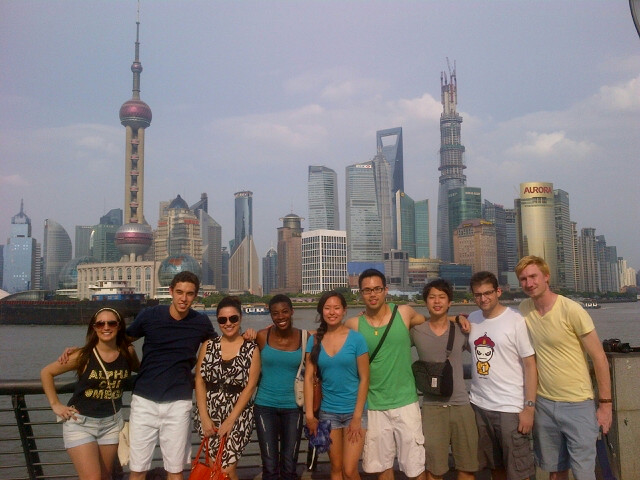 Shanghai has become known as the city of innovation and much of that is due to Pudong's support for high-technology industries and green industries. Electric vehicles are a major focus and now symbolized by Tesla's new factory in Lingang, Pudong, the first wholly owned foreign car company to have built a factory in China, alongside innovative local competitors. AI is another major driver of growth, with Zhanjiang island in Pudong the first "5G+AI" full-scenario commercial demonstration park in China. Pudong is home to 383 AI enterprises, and more than 7,000 domestic and foreign patent applications connected to AI have been filed. These industries are expected to continue to expand.

The development of Pudong New Area both supports and benefits from China's continued reform and opening-up, with the reduced negative list of prohibited foreign investment and more flexible policies for enabling foreign talent to come to work and live in Shanghai. The innovative Shanghai-London Stock Connect. launched in June 2019, has the potential to develop the Shanghai stock market. An important symbol of China's continued opening to the world is Shanghai's hosting of the China International Import Expo each November since 2018, though the CIIE is based in the Hongqiao Business Hub. Much of the resulting trade will use the Port of Shanghai, which has topped the list of leading container ports by cargo for many years and is located in Pudong.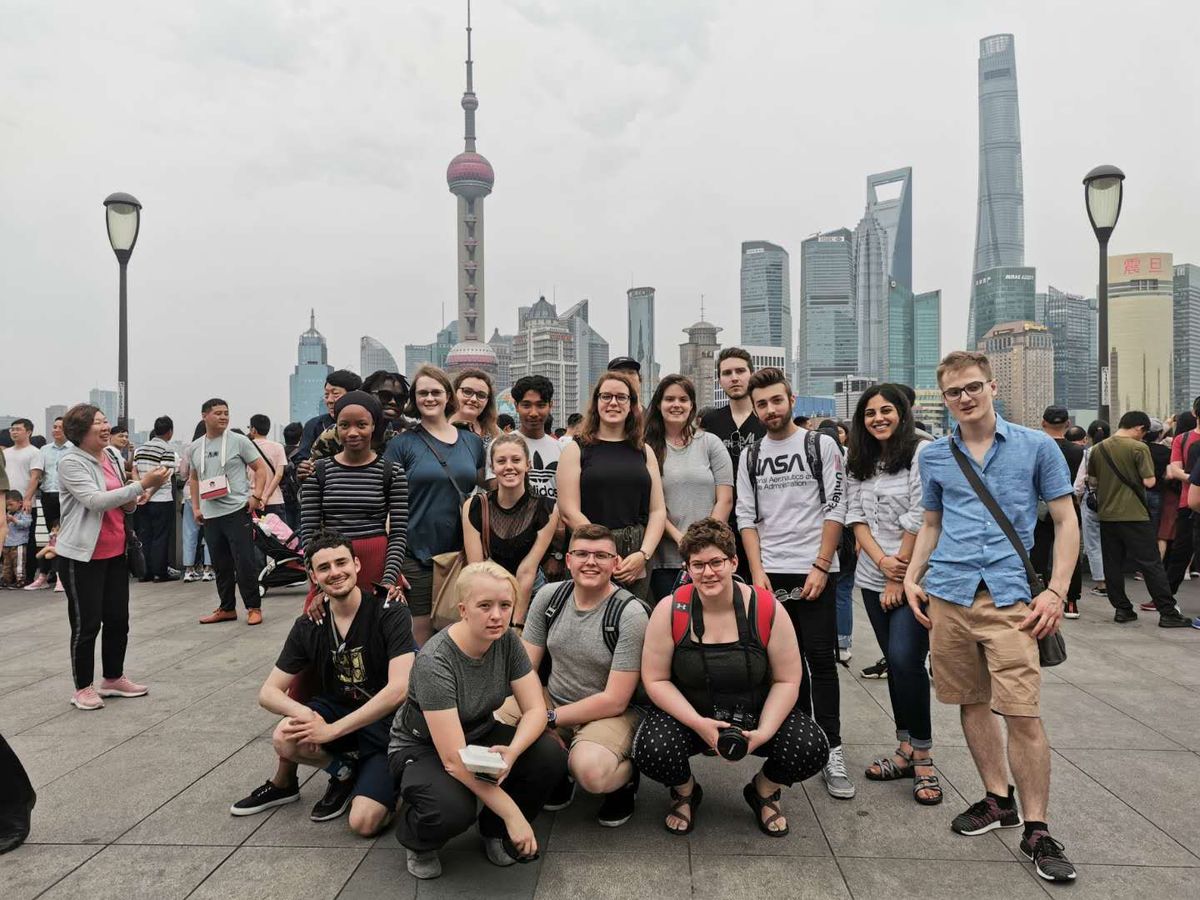 Innovation will be an important driver of the Chinese economy under the next economic plan together with quality economic growth, moving higher up the value chain. Both of these goals -- within policies aligned to globalization in trade and supported by the newly signed Regional Comprehensive Economic Partnership covering nearly a third of the world's population -- will continue to give Shanghai, and particularly Pudong, a leading role in China's continuing economic miracle.
Colin Speakman is an economist and an international educator with CAPA: The Global Education Network.
The opinions expressed here are those of the writer and do not represent the views of China Daily and China Daily website.
If you have a specific expertise and would like to contribute to China Daily, please contact us at opinion@chinadaily.com.cn , and comment@chinadaily.com.cn
Most Viewed in 24 Hours
China Views