Sculpture exhibition connects China and world
Share - WeChat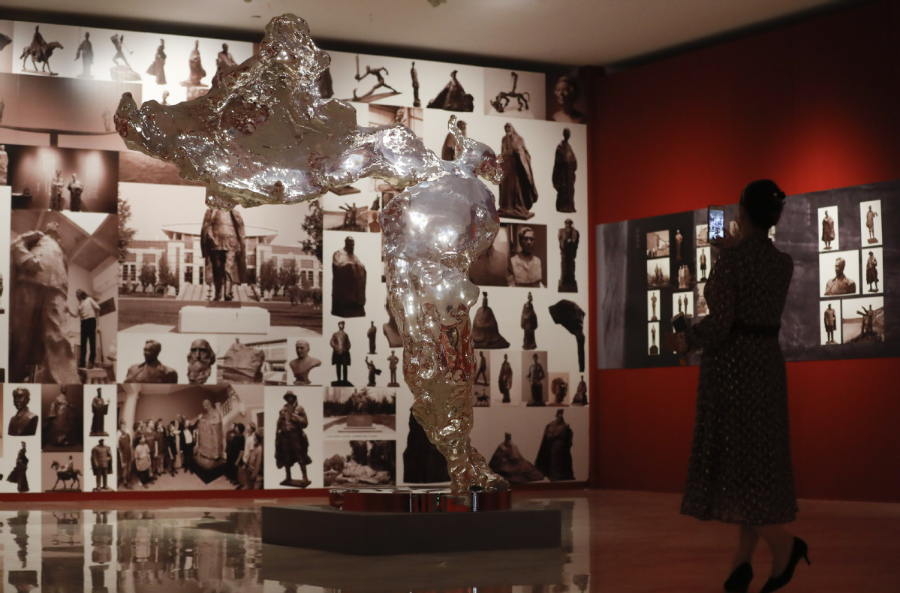 Luminaries such as scientists, artists, writers and thinkers tell the hardships and glories of a nation and, all together, they shape the history. For this reason, sculptor Wu Weishan has centered his work around depicting prominent figures in Chinese history, especially the intellectuals, for several decades.
Walking Men, an exhibition now on at the Guan Shanyue Art Museum in Shenzhen, is dedicated to Wu's long-standing efforts. It shows 101 sculptures and 35 paintings by Wu to navigate through those people of cultural importance not only to China but also to the world.
The exhibition through Nov 26 is part of the celebrations of 40th anniversary of Shenzhen Special Economic Zone this year.