Boqii gets Singles Day sales boost
Share - WeChat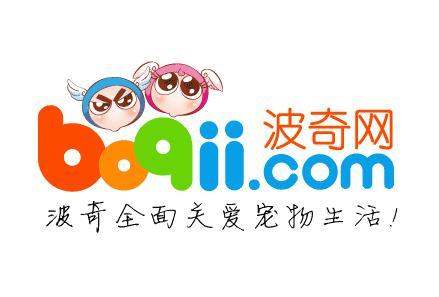 Boqii Holding Ltd, a pet-focused platform that went public on the US stock market, reported total sales of 244 million yuan ($37 million) during the extended Singles Day shopping gala from Nov 1 to 11, up nearly 40 percent year-on-year.
Over 336 brands participated in the shopping gala both on Boqii's e-commerce platform and its store on Tmall and JD. Among these brands, 101 were new to this year's sales event.
Boqii said 104 brands saw sales on Nov 11 surpass those of last year. Among them, 62 brands including Go! and Nutram Number saw sales growth exceed 100 percent.
Founded in 2008, Boqii started off as an online community for pet owners to share their experiences in feeding, deworming and dressing their animals, along with interesting stories. The same year, Boqii launched its e-commerce section selling pet products, and later opened stores on Tmall, JD and WeChat.
Consultancy Frost& Sullivan China said the Boqii app has become China's largest pet-centered online community, based on evaluations of registered users and monthly active users in 2019.
"We offer a platform for pet owners to communicate with each other and provide them full-channel product sales to create an immersive shopping experience. We also have a team of internet specialists to track changes in consumer behavior and habits, which helps with successful business expansion from desktop computers to mobile devices, from word-based content to video-based and from user-generated content to more key opinion leader-focused content," said Lisa Tang, co-CEO and CFO of Boqii.
The company has been aiming at a bigger market in addition to selling pet products since its establishment.
"Providing consumers a platform to share their experiences of keeping pets is an important part of our work. We think that helps us outperform our peers to some extent. Among pet owners in China, about 70 percent are first-time 'parents'. They need people with more experience-pet owners or professionals-to give them advice. Not only do we provide such services, we also follow up with an e-commerce platform offering various products with proper prices," Tang said.
"Other than simply selling products, we offer a whole set of services including shopping experiences, product quality guarantees, suggestions on how to select the best deals suitable for different pet owners, healthcare management and more individualized services," Tang said.
Tang said Boqii is planning more cooperation with offline stores-with a focus on pet healthcare management-to better offer databased customized services. "Years of effort managing online communities and e-commerce platforms have allowed us to set up a large database of pet situations and their owners' purchasing behavior, which we compile with user permission, and we think this will offer great help for offline stores in marketing and serving their customers," Tang said.
Boqii has invested in Petdog Pet, a company offering training sessions for people who want to become pet professionals in areas of beauty care, obedience training, healthcare and other pet-related services.
"We are also actively promoting the launch of Boqii's offline stores, which will offer healthcare consulting and other services to our members. Offline stores will be an important part of Boqii's business," Tang said.
Tang added that there is a growing need for pet beauty services like grooming and paw care along with healthcare services, which cannot be completed online, and Boqii plans to tap this trend.
"Also there will be a big market for customized services and niche products, as pet owners now have more varying demand than before, and are willing to spend on their furry family members," Tang said.
"Government regulations covering the pet industry, including scrutiny of food and medicine safety, are becoming more mature, which is very helpful for the development of companies like ours," Tang said.