Time to bridge the digital divide
Share - WeChat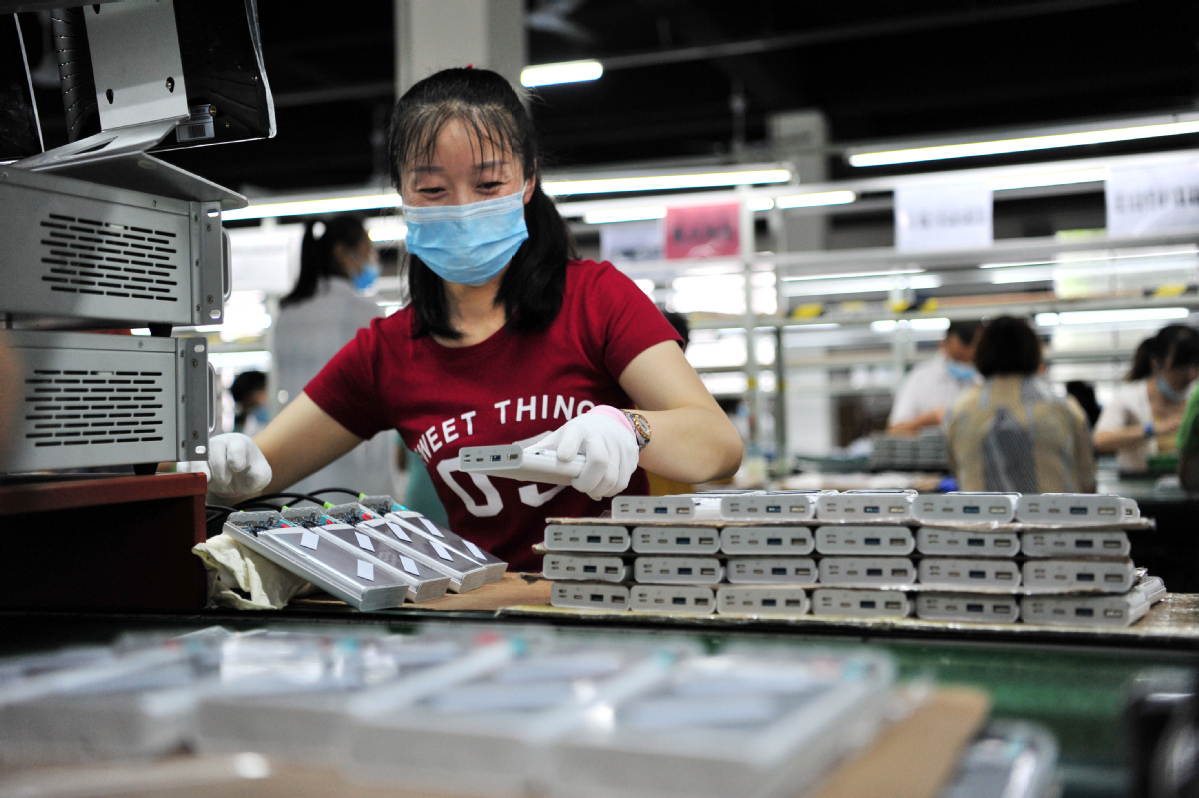 Editor's Note: At an economic summit on the sidelines of the 2020 China Development Forum in Beijing on Friday, Wang Yiming, former deputy director of the Development Research Center of the State Council, said the novel coronavirus outbreak has had a major impact on low-income groups and that global economic recovery in the post-epidemic era will further intensify social injustice and fuel rising protectionism. Excerpts:
The development of COVID-19 vaccines is not complete yet and their swift and mass production is difficult. So the possibility of a new outbreak this winter, increasing trade and investment restrictions, and geopolitical uncertainties mean a tortuous road ahead for global economic recovery.
To cope with the impact of the epidemic, major economies have launched fiscal and monetary policies on an unprecedented scale, which have increased potential risks while avoiding economic recession. While debt levels in major economies hit record highs, their lower levels of potential output mean a smaller tax base, thus increasing debt risks. Moreover, global interest rates remain low and asset prices have soared. That, along with the rapid expansion of balance sheets in central banks, poses a bigger risk to the financial system. The pandemic has blocked the flow of goods and people around the world, disrupted supply chains, and shrunk cross-border trade and investment substantially. Therefore, the world needs stronger international cooperation against COVID-19 and global governance challenges to bring the global economy back on track.
Defeating COVID-19 is the prerequisite for economic recovery. All countries should strengthen cooperation in epidemic surveillance, vaccine research and development, and epidemic prevention and control. They should make full use of multilateral platforms and meet each other halfway to secure global industrial and supply chains, defuse financial and debt risks, and promote a more balanced, equitable and inclusive economic recovery.
The epidemic also offers a window of opportunity to address climate change and promote green transformation. All countries should take joint action to increase green investment, develop clean and renewable energy, keep global warming within the targets set in the Paris Agreement, and turn green development into a new driver for economic recovery.
The epidemic has restricted the movement of people, but it has also given rise to new businesses and business models such as online retail, online education and telemedicine. Given that digital transformation will redefine the global division of labor, all countries should promote international cooperation in digital innovation, work together to bridge the "digital divide" and turn digital transformation into a new driver of economic recovery.
Most Viewed in 24 Hours
China Views