EHang's two-seater air taxi reaches new milestone in Seoul
Share - WeChat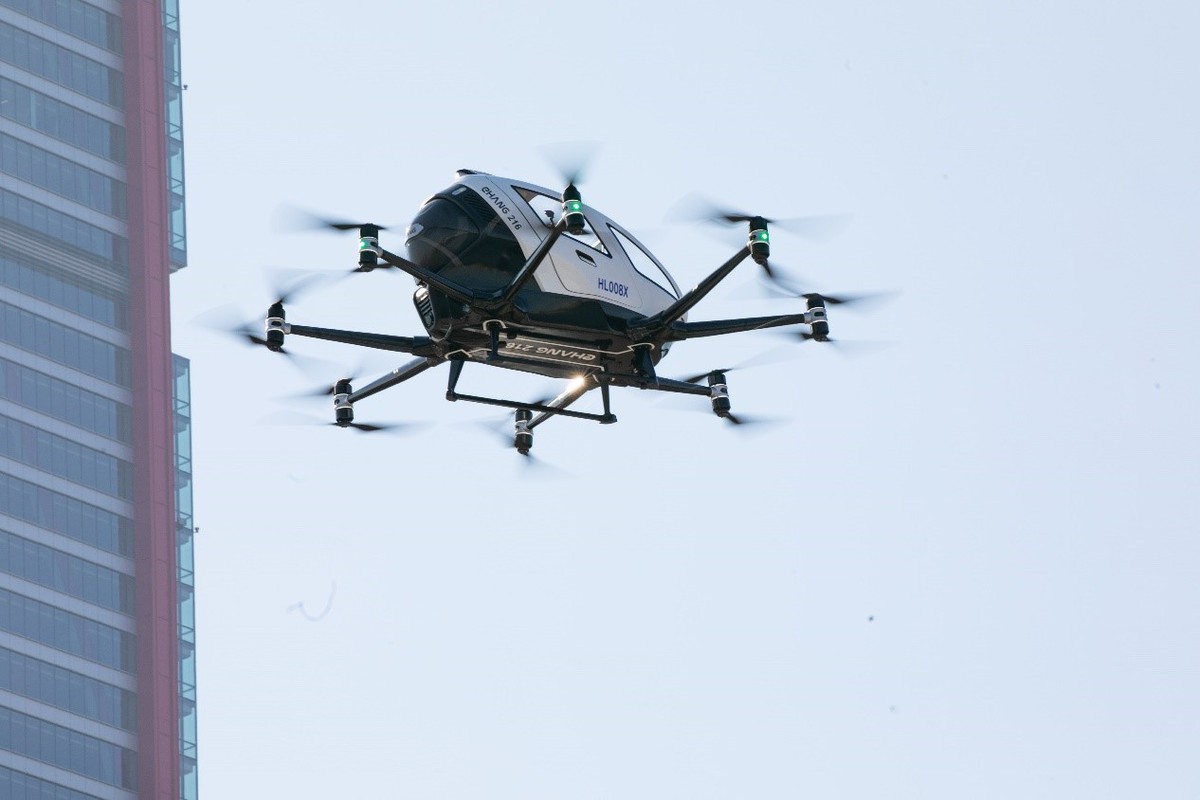 EHang Holdings Limited, the world's leading autonomous aerial vehicle technology platform company, had completed its maiden flight of EHang 216 two-seater passenger-grade AAV in the Republic of Korea.
The flight took place on Wednesday at the Open the Urban Sky UAM Seoul Demo event in the center of Seoul, according to the company.
A series of trail flights of EHang 216 will now be held in several cities in the ROK. It's the first time that an air taxi has been tested over a densely populated downtown area in the country.
"The air taxi is a dream of mankind for the future transportation. Urban air mobility services are drawing keen attention as an option to alleviate ground traffic congestions with a huge potential for growth," said Seo Jeong-hyup, the acting mayor of Seoul.
The ROK government announced the Korean Urban Air Mobility Roadmap in June 2020 and is expected to commercialize UAM services around 2023 to 2025.
On top of the maiden flight in Seoul, EHang plans to launch a series of trial flights in more locations across the ROK for a variety of UAM uses, such as urban passenger transportation, aerial sightseeing, island hopping and aerial logistics, according to Hu Huazhi, founder, chairman and CEO of EHang.