Ensuring food security via win-win trade
Share - WeChat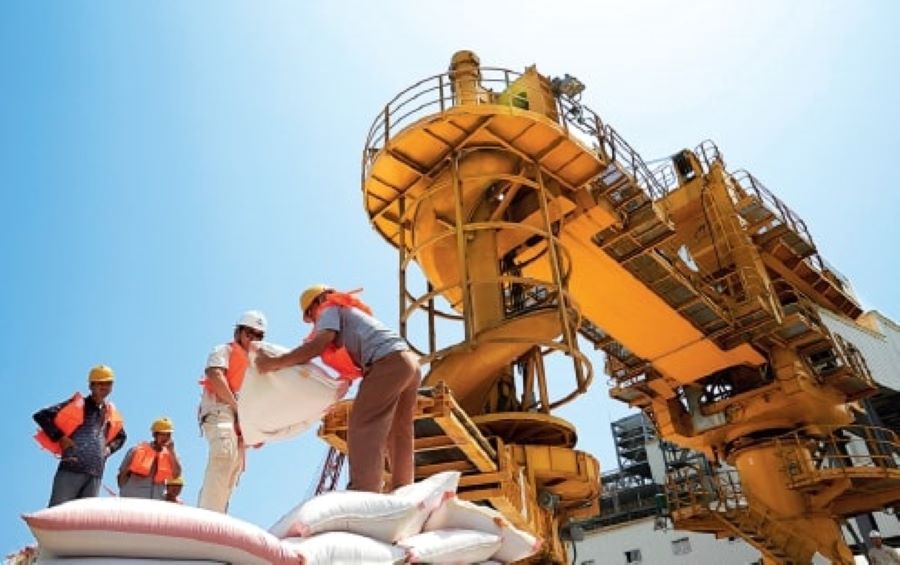 COFCO exploits import links with companies overseas, aids world's economic recovery
COFCO Group, China's largest foodstuff producer and grain trader by sales revenue, signed purchase deals worth over $10 billion with global partners during the third China International Import Expo held in Shanghai earlier this month.
The deals will allow COFCO to import farm produce such as grain, sugar, wine and edible oil.
As it has been meeting surging domestic demand for various foodstuffs, the centrally administered State-owned enterprise has seen the value of its purchases surge by 20 percent on a yearly basis from the last CIIE.
The Beijing-headquartered group was formed by the amalgamation of various subsidiaries that used to trade in oil, oilseeds, sugar, wine and spirits. Its shopping list includes common farm commodities like wheat, corn, sugar, cotton, and wine.
A three-time participant of the CIIE, COFCO bought such commodities as well as nuts, aquatic products and other non-staple foods, in large quantities over the past two expos.
The majority of these products will come from countries participating in the Belt and Road Initiative.
The imports have been consolidating COFCO's business links with key grain and food producing regions, and will continue to stimulate more trade flows between China and other BRI economies, said Lyu Jun, COFCO's chairman.
In terms of imports of traditional agricultural products, COFCO has expanded its sources of oil products like rapeseed, sunflower and palm oil. It now imports from countries like Brazil, Argentina, Uruguay, Russia, Ukraine, Indonesia and Malaysia.
There has been a substantial increase in COFCO's imports of corn, sorghum, barley, wheat and other traditional grain from France, Kazakhstan, Russia, Ukraine, Cambodia and Laos, Lyu said.
COFCO also purchases corn that is used as high-quality raw material to produce snacks like popcorn for sales at cinemas.
China's main importer of sugar and cotton, COFCO relies on its deep knowledge of the world's major production areas. It signed a contract to import more raw sugar from Brazil recently.
"Rising incomes and accelerating urbanization in China are driving demand for more diversified and convenient diets. Higher incomes have also increased the consumption of meat proteins and vegetable oils. COFCO sees Chinese consumers' daily intake of calories, especially proteins, increasing in the future. Packaged food and beverage companies are likely to reap robust returns from China."
Lyu said food consumption is a reflection of economic success. Food consumption is rising. The types of foods people eat are diversifying; foods are becoming more sophisticated and they need to be more convenient, so the whole business has dramatically transformed in China, he said.