Film week spotlights future of Chinese online movies
Share - WeChat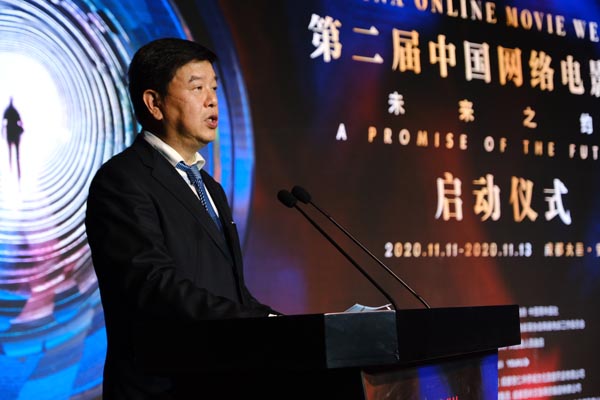 "Online movies must first reveal stories of the times, showing the lives of people in this new era. Only in this way can they attract a wider audience and the industry can gain the driving force for a sustainable development," said Tong Gang, deputy director of the former State Administration of Press, Publication, Radio, Film and Television.
Zhang Hong, vice-chairman of the China Film Association, noted that China's online movie industry is shifting from mass production to quality production.
"With the improvement of the overall production capacity and the innovation of business models, the competitiveness of online films will be more centered on high-quality content in the future," he said.
In 2020, the COVID-19 pandemic has brought severe challenges to the global film industry, making the internet an important channel and a powerful supplement for people to watch movies. Original Chinese online films are showing great potential this year, and realistic themes that focus on people's lives today are continuing to emerge.
According to statistics, as of November, more than 650 online movies have been released on China's three major video platforms - iQiyi, Tencent Video and Youku - in 2020, with 66 earning a box office of more than 10 million yuan ($1.5 million).