Services industry trending up amid 'dual circulation'
Share - WeChat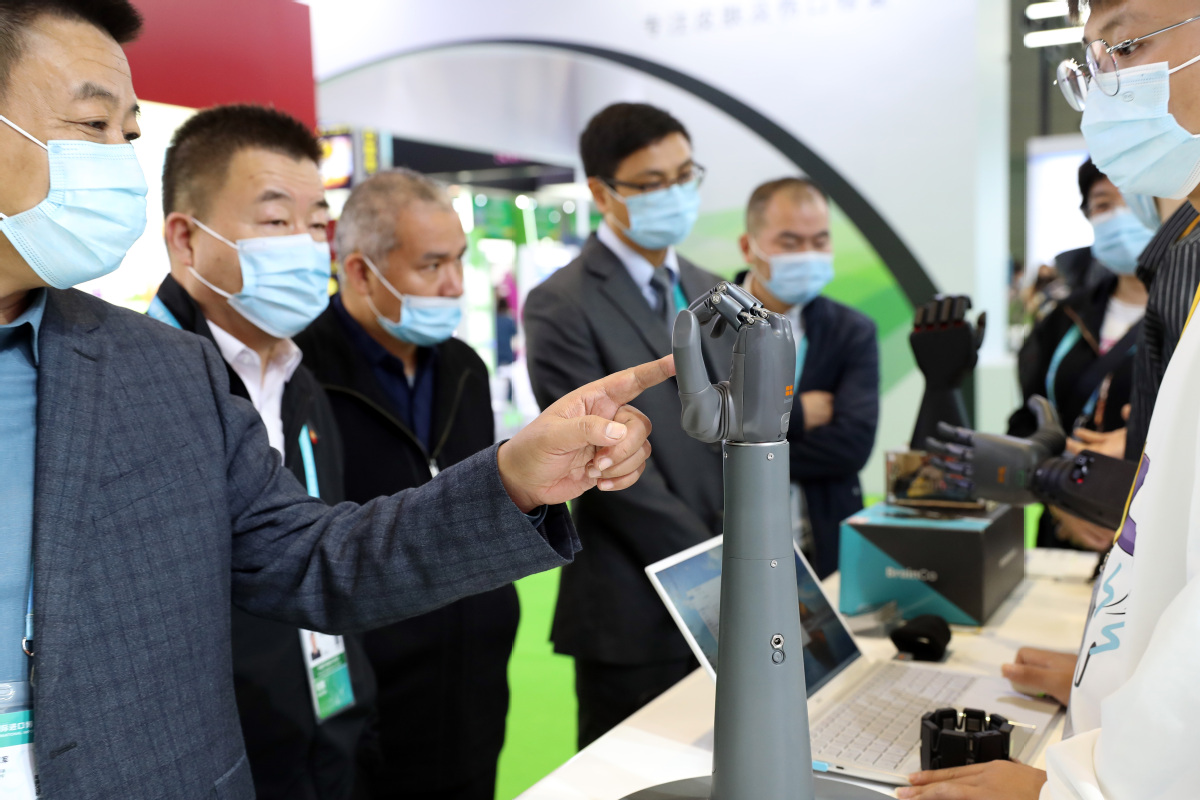 The services sector is set to enjoy further growth in China bolstered by continued optimization of the business environment and huge opportunities unleashed by the "dual circulation" path promoted by the central authorities, executives said.
International services trade cooperation is set to be the bond to consolidate the dual circulation policy following the COVID-19 pandemic, and the China International Import Expo serves as an important platform for the establishment of the domestic and international dual circulation development pattern, said Raymund Chao, chairman of PwC Asia-Pacific and China.
"Further expanding opening-up, continuing to lower import barriers of goods and services and encouraging foreign capital inflows will play a very important role in increasing domestic demand and promoting internal circulation," he said.
While China's services exports currently center around traditional areas such as project outsourcing and tourism, there has been a trend of moving toward high-end knowledge-intensive segments since the first half, said Thomas Leung, markets leader of PwC China.
Professional services company Tricor Group has entered into a string of partnerships during the third CIIE as it remains rosy on opportunities unleashed by the dual circulation direction adopted by the central authorities.
Among the lists of agreements include a Memorandum of Understanding with the Lujiazui administration bureau in the China (Shanghai) Pilot Free Trade Zone that aims to better serve enterprises and introduce prospective new entrants to the area, as well as a collaboration with Shanghai University of International Business and Economics on talent development.
The expected shortening of negative lists for foreign investors and the expansion of free trade zones-among other ongoing initiatives across China-will help companies capitalize on the vast domestic market and weather global economic uncertainties, said Zhang Hailiang, China CEO of Tricor, which offers a full range of corporate, human resources and debt services for companies.
"We are most heartened by President Xi Jinping's opening speech at the CIIE on continued opening-up, further shortening of the negative list and FTZ arrangements. This is undoubtedly heartening news for our clients and us as a company," Zhang said.
He said not a single one of the company's 500 plus clients in China have pulled their investment even during the height of the COVID-19 pandemic-a clear sign of confidence in China and the strong business resilience the market has to offer.
"China's level of investment attraction, the effectiveness of pandemic control and organizing events like this (the CIIE) all serve as protection for investors," Zhang said.
Within three years, Zhang said, Tricor is also looking to extend its footprint to cities that host FTZs, and is mulling business expansion through potential mergers and acquisitions.
COVID-19 is pushing an already-existing trend, which is the further opening of the services market, said Denis Depoux, global managing director of Roland Berger.
"Because COVID-19 is slowing down all sorts of other trade (types), it's even more important for the services trade, and that's why you see a lot of moves in the financial services sector here," he said.
Depoux said implementation of further opening of the market is coming a lot faster.
"If you talk to banks, securities companies, wealth management companies, insurers-these are the people that are really accelerating their goals in China."
He said that thanks to the country's overall economic strength, it is only natural that the Chinese currency has a bigger share of international trade.
"And when that happens, it has a relationship with the services trade, because it is immediately supported by banks, exchanges, and therefore will bring a lot of businesses."