Shanghai fair shows sports remain big biz
Share - WeChat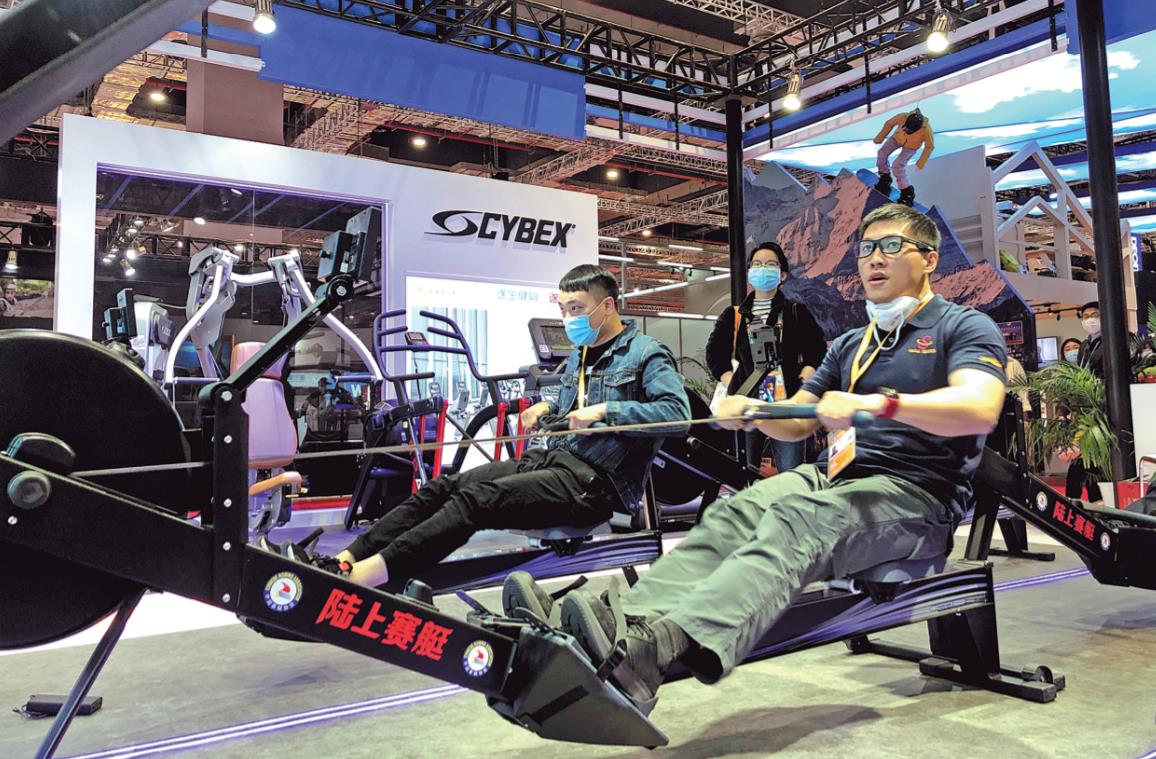 Firms see bright prospects as more consumers pursue healthier lifestyles
Sporting goods companies and other businesses related to sports that participated in the third China International Import Expo remain optimistic of growth in the Chinese market despite the fact that the COVID-19 pandemic has restricted people's outdoor activities and suspended sporting events around the world.
For the first time, this year's expo included a 7,300-square-meter section dedicated to sports and gaming. The sports section attracted more than 20 exhibitors, including major firms specializing in goods related to basketball, athletics and other sports and games.
"The COVID-19 pandemic has highlighted that a sound body and a sound mind are key to good health and the pursuit of excellence," said Chen Xiaotong, president of Japanese sports equipment company Asics' China branch.
"More people are beginning to pay attention to health and fitness, especially young Chinese. They are becoming more discerning while buying sporting goods, which is good for the sports industry's innovation and development."
She said as the postponed Tokyo 2020 Summer Olympics and the Beijing 2022 Winter Olympics are scheduled to be held back to back, the sports industry in the region is poised for growth.
The company has specially designed and introduced four new shoe models for the Tokyo Olympics, one each for tennis, basketball, soccer and table tennis.
According to Sports Survey 2020, a report published by auditing and consulting firm PwC during the expo, the global sporting goods industry is expected to slow annual growth to 3 percent in the next three to five years in light of the pandemic, but the Asian market will still grow fast at a high rate of around 7 percent.
Pascal Bizard, senior vice-president of France-based sports and lifestyle goods retailer Decathlon's China unit, said China is the most important market for the group.
"China's huge domestic market has boosted our innovation. We are one of the most direct participants and beneficiaries of China's dual circulation development pattern," he said.
Decathlon has exhibited products for 80 different sports, including a quick inflatable kayak, an easy deployable camping tent and a full-face snorkel mask, which cater to a growing enthusiasm for outdoor sports in China.
The country's effective control of the spread of COVID-19 also helped the wellness and fitness industry to recover.