Swiss companies out in force at CIIE
Share - WeChat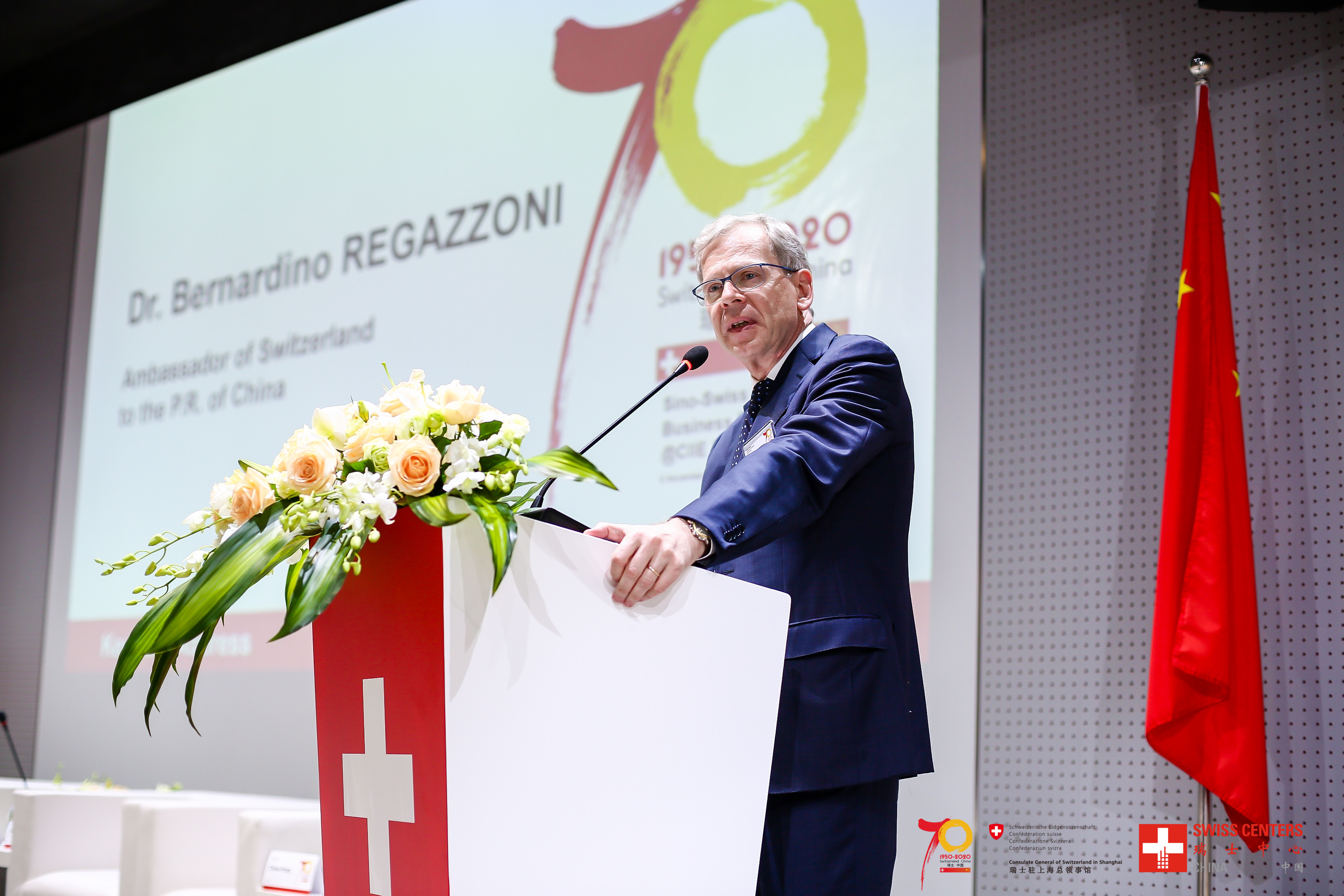 Around 50 Swiss multinational corporations, including engineering company ABB, pharmaceutical firm Novartis, food and beverage giant Nestle, inspection group SGS as well as small and medium-sized enterprises are participating in the ongoing China International Import Expo in Shanghai from Nov 5 to 10.
The companies have displayed a slew of sustainable and innovative solutions such as fast charging stations for electric vehicles, environmentally friendly packaging and robot nurses using artificial intelligence and automation.
"I think the CIIE is the perfect platform for constructive business dialogues with our potential partners. We decided on the idea of setting up a metering laboratory with Zhoushan Free Trade Zone when their leaders visited our booth in the previous expo. The laboratory has since come to fruition," said Frankie Ng, CEO of SGS Group.
Dan Brindle, President of Novartis Group, said, "We view the CIIE as an opportunity to connect with stakeholders here to collectively contribute to improving the business environment, help facilitate international exchange and further drive global trade."
Novartis is showcasing innovative medicines, breakthrough cell and gene therapies, and a pipeline of products that it plans to bring to China in the near future.
"This is the first time that I'm participating in the expo and I find the scale of it to be very impressive. It's a good showcase. President Xi Jinping's announcement at the opening ceremony that China will be a marketplace open to all is very important for us, because Switzerland is much in favor of free trade," said Swiss Ambassador Bernardino Regazzoni.
"Swiss companies epitomize Switzerland's innovation edge as well as sustainable approach to businesses…by being present in China, Swiss companies have helped to strengthen the innovative strategic partnership between the two countries and made considerable contributions to China's economy."
On Nov 6, the Swiss Consulate General in Shanghai organized a Sino-Swiss business reception to celebrate with the business community the 70th anniversary of bilateral relations.