Zespri looks to expand China footprint
Share - WeChat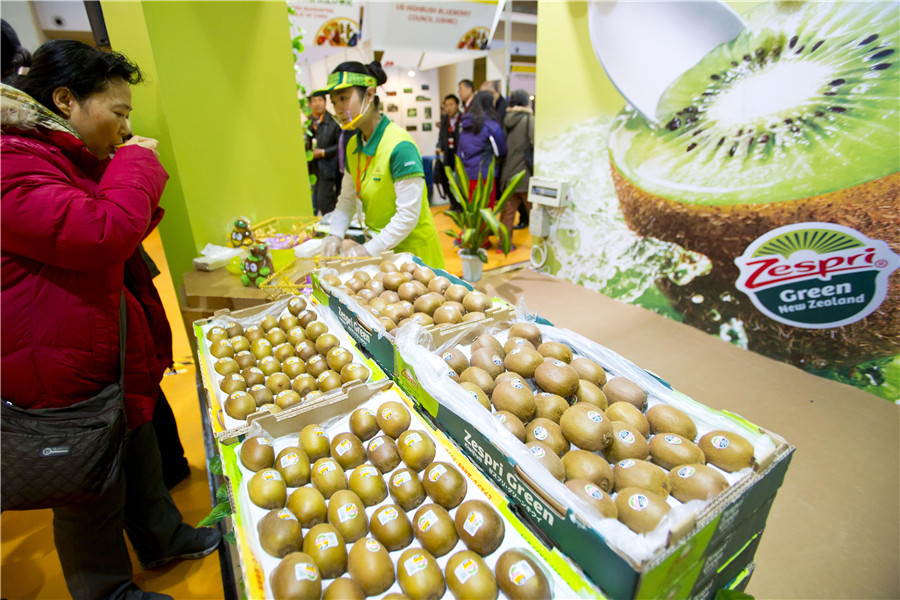 Starting from this year, Zespri is looking to expand its presence from the current 50 first and second-tier Chinese cities to another 25 third-tier cities, the company said at the ongoing China International Import Expo.
Daniel Mathieson, chief executive officer of Zespri International Limited, said that the company, which is attending the expo for the third consecutive year, had to change its packing configurations as it shifted its focus to meeting the needs of the wholesale market, modern retail and e-commerce because of the pandemic.
He noted that sales of immunity boosting products like kiwifruit have been boosted as consumers around the world have started to attach greater importance to health because of the pandemic.
According to Mathieson, the strong sales of Zespri products on the major platforms such as Alibaba and JD.com have accelerated the company's growth in China. Up to 30 percent of Zespri's fruits have been sold online in China this year, up from 20 percent in 2019. The company forecasts that the figure will rise to 50 percent by 2025.
"Online platforms have given us the opportunity to also communicate to our consumers differently and hear their feedback about our product more quickly. It also allows us to trace our fruit and improve our tracking and traceability system through the supply chain," said Mathieson.
While Zespri kiwifruits are currently shipped out of New Zealand and sold in China for about eight months of the year, the company is looking for an opportunity to set up a production base in China to fill out its 12-month supply strategy, said Mathieson.
He added that the company will be introducing its new breed of red kiwifruit to the Chinese market early next year.
Mathieson also voiced his support for the Chinese government's advocacy of free trade and economic globalization.
"The CIIE has been a great platform for us to reflect with many of our customers and partners about the year we have just had, but also how we are going to learn from some of the challenges we have had to overcome in 2020 and build a better season. We have much confidence that China is recovering and the market will be very strong," he said.